Why You Should Vacation in Morro Bay if You're Coming from Outside the U.S.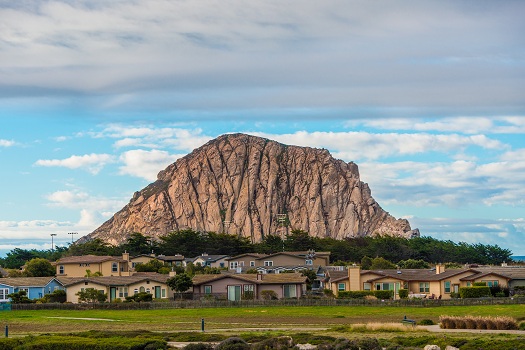 Famous for an ancient volcanic mound and known for many other natural wonders and features, Morro Bay is a tranquil and inviting coastal California city. If you're from outside the United States and exploring or considering your vacation options within this area, Morro Bay should definitely be at the top of your list. Below, the friendly staff from Ascot Suites, one of the most charming boutique hotels in Morro Bay, list some of the top reasons you should vacation in Morro Bay if you're coming from outside the U.S.
There Are Many Uniquely Wondrous Natural Attractions
If you have an appreciation for natural wonders because of what's common in your country or part of the world, you'll love Morro Bay. As mentioned above, the top natural attraction here is Morro Rock, which is viewable from Anchor Memorial Park. Many of the beaches within this area are also peppered with natural features, as is the 8,000-acre Montaña de Oro State Park.
It's an Outdoor Lover's Paradise
A compelling argument can be made that many of the hiking, biking, and camping sites found within the Morro Bay area rival what's found in some other parts of the world. If you're normally an outdoors enthusiast in your native country, you'll absolutely love Morro Bay. For example, Morro Bay State Park is a popular local destination for:
• Hiking and mountain biking
• Bird-watching
• Canoeing or kayaking, which can be done with equipment you can rent here
Morro Bay State Park also has a campground by the marina. Additionally, the park operates an 18-hole golf course. The outdoor possibilities in Morro Bay are nearly limitless.
You'll Be Impressed by Shopping & Dining Opportunities
Shopping and dining are two activities that tend to have universal appeal regardless of what country someone is from. If these are two of your passions, Morro Bay will leave you impressed. The main thoroughfare in Morro Bay, the Embarcadero, is where you'll find everything from casual and upscale dining options to a charming seaside shopping center.
You'll Have Plenty of Selfies/Pics to Share with Your Friends Back Home
If one of your goals for vacationing in the United States when coming from another country is to load up on selfies and pics to share with friends and loved ones back home, Morro Bay is the right destination for you. In Morro Bay and nearby areas, picturesque or selfie-worthy spots include:
• Local beaches
• Tidelands Park and the other parks already mentioned above
• Hearst Castle in the nearby city of San Simeon
• Estero Bluffs State Park in the nearby village of Cayucos
You'll Be Warmly Welcomed by Friendly, Helpful Locals
Another reason to vacation in Morro Bay if you're coming from outside the United States is because of the naturally friendly and helpful nature of the locals here. It's not uncommon for visitors to be warmly greeted by people who normally call Morro Bay or one of the surrounding areas home. Local residents are also often quick to share "secrets" when it comes to things to do, see, eat, and enjoy in Morro Bay that aren't so touristy.
Whether you're vacationing with the whole family or taking some time away to relax, you'll love the elegance, comfort, and calming atmosphere at Ascot Suites. We're within walking distance of a wide array of locations with stunning views that will take your breath away. To reserve a room at our charming hotel in Morro Bay, call us today at 800-887-6454.