What Souvenirs Should I Get When I Visit Morro Bay?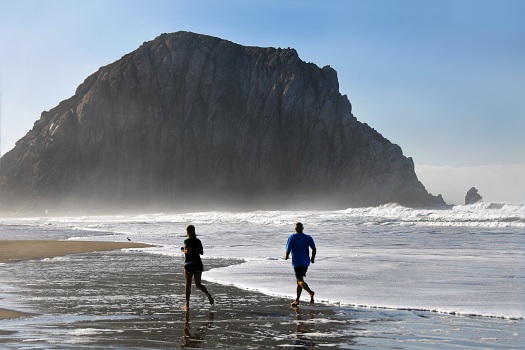 Picking up a few souvenirs gives you a fun way to remember your trip to Morro Bay. You may also have friends or family members back at home who are eager to receive gifts when you return. During your vacation, you'll notice there are many fun gift shops located throughout the town that are perfect for spending some time browsing around. The friendly team from Ascot Suites, one of the most welcoming Morro Bay hotels, suggest a few of the top souvenirs people tend to pick up when they visit this charming California city. 
Find a Magnet that Highlights a Special Memory
There are so many things to do in the area that you'll likely make several fond memories within just a few hours. However, you might have one that stands out above the rest. People often see their first sea otters or even whales in Morro Bay. Or you might be smitten by your first sighting of Morro Rock. Whatever you experience, you can be sure there's a magnet for it in a gift shop. Magnets are also easy to pack, since they take up very little room, which means you can take back enough for all your family and friends.
Spark Conversations with a Morro Bay T-Shirt
T-shirts are a popular souvenir, and there are several benefits to picking one up. First, you'll be able to enjoy having an extra shirt to wear in case yours gets soaked by the sea spray as you take in the beautiful sights. Second, you'll love being able to share your adventure with others when you wear your shirt at home. People often comment on shirts from areas they've heard of or want to visit, and you're likely to discover common ground with people you encounter who have their own stories about visiting California.
Select a Perfect Seashell to Display
Finding seashells on the beach is a great way to spend your time by the sea. However, you might find that many of the best seashells seem to get scooped up or washed away before you can find the perfect one. Gift shops often have shells that are still in perfect condition. Whether you love sand dollars or hope to pick up a hanging work of art made from tiny shells, you'll find something special to decorate your house.
Choose a Beach-Themed Frame for Your Favorite Photo
By the time you leave Morro Bay, your camera should be filled with photos. Once you get home, you'll need some way to display them. A beach-themed photo frame is perfect for displaying a photo of your family as you headed out for a whale or dolphin tour adventure. Or you can put a picture of everyone standing in front of Morro Rock to see if any of your houseguests recognize the scene. You may even be able to find a frame with the town's name printed on it for a truly special souvenir that reminds you of your California adventures.
No matter what kind of souvenirs suit your tastes, you're sure to find what you're looking for in Morro Bay. Whether you're vacationing with the whole family or simply taking a few days away to relax, you'll love the elegance, comfort, and calming atmosphere at Ascot Suites. We're within walking distance of a wide array of locations with stunning views that will take your breath away. To reserve a room at our charming Morro Bay hotel, call us today at 800-887-6454.