Romantic Things to do in Morro Bay — a laid-back 3-day Itinerary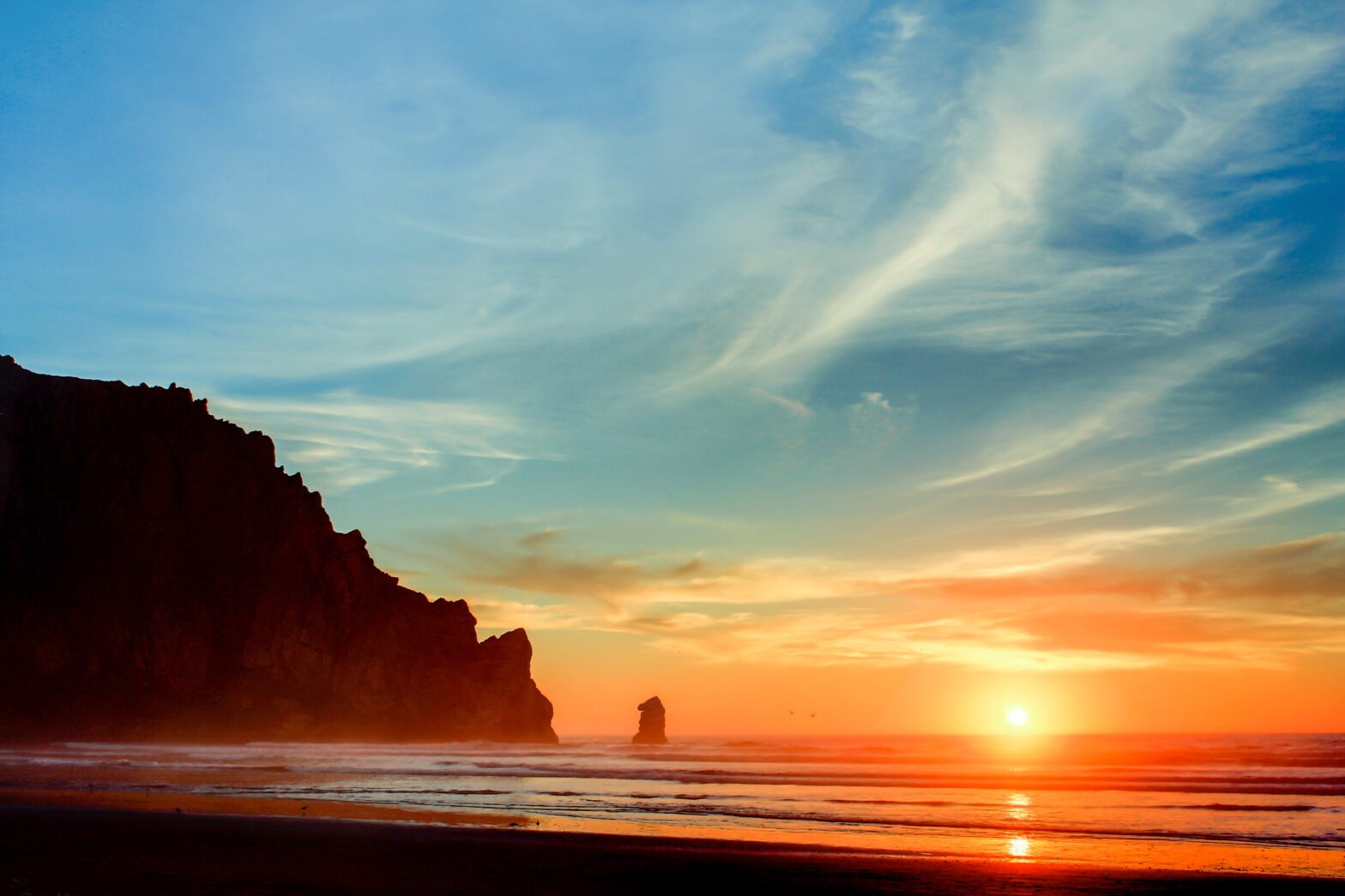 This Valentine's Day, celebrate love with a romantic getaway in Morro Bay!
Spoil your special someone and spend quality time together in this beautiful coastal town. Perfect for couples who want to reconnect, rekindle lost sparks, or just spend some quality time together, the plethora of romantic things to do in Morro Bay, along with its natural splendor, makes it one of the places to go for Valentine's Day for couples seeking a serene and memorable escape.
Enjoy the fresh aroma of the salty sea and a sumptuous breakfast at a waterfront café with your partner. Or maybe go kayaking on the bay's pristine waters, or take a scenic hike in Morro Bay State Park. The opportunities for romantic adventures in Morro Bay are endless, but sometimes a nice relaxing vacation is all you need.
In our three-day itinerary below, we've outlined the best romantic things to do in Morro Bay for a relaxing getaway.
DAY 1
Begin your first day in Morro Bay with a brunch at one of the many waterfront cafes that offer picturesque views of the bay.  Blue Sky Bistro  serves an array of fresh seafood options, as well as a classic breakfast fare, all while providing an unobstructed view of the Morro Rock. 
Find your spot along the Morro Rock Beach and just hang out with your partner. Read a book or just have fun people watching. If you're feeling a bit adventurous, you can go kayaking or paddle boarding. Rentals and guided tours are  available at various locations around the bay, providing an opportunity to explore the tranquil waters of Morro Bay and take in the sights of the iconic Morro Rock, as well as the nearby harbor seals and sea otters. Here's a complete guide on paddleboarding in Morro Bay. 
Head to Tidelands Park after your beach trip and catch the sunset before heading back to the hotel to rest and freshen up before going out for dinner. There are plenty of romantic things to do in Morro Bay but nothing beats a good old sunset sesh. Also, Sunsets in Morro Bay are especially magical, grab every day you get on your trip to marvel at gorgeous pink skies. Find out where to watch the best sunsets in Morro Bay here.
As the day draws to a close, indulge in a sumptuous dinner at one of Morro Bay's many great seafood restaurants. The Galley Seafood Grill and Bar offers the freshest seafood straight from the sea and local ingredients straight from the farm, and a cozy seaside ambiance. 
DAY 2
On the second day of your trip, visit Morro Bay State Park and enjoy its breathtaking beauty. The park offers several trails, each providing an extraordinary experience.  Venture out on the Black Hill Trail, a moderately intensive trek that provides a panoramic view of the bay, or the South Bay Boulevard Trail, a flat and easy trail perfect for biking. 
In the afternoon, indulge in a wine-tasting experience when you visit Morro Bay. Nearby tasting room options just along the Embarcadero are Chateau Margene and Absolution Cellars. Another superb option is the Harmony Cellars Tasting Room, which features a variety of wines and boasts a scenic outdoor patio. 
After sunset and dinner, and if you still have energy after all your Morro Bay activities, go up to Ascot Suites rooftop deck for a celestial encounter. Bring a blanket and cuddle up with your partner and gaze at the unfiltered stars. 
DAY 3
Start your day early and catch the sunrise at Morro Strand State Beach. Enjoy wildlife sightings as you stroll a bit up North with your loved one and check out the tide pools if it's low tide. You'll find plenty of otters, sea lions, and birds usually. 
After your beach stroll, head back to the Embarcadero for a stroll and you'll find yourself surrounded by stunning views of the bay and ocean. You'll be able to see seals, pelicans, and even sea otters if you're lucky! Then work your way through downtown for some souvenir shopping. There are plenty of artsy boutiques and shops around. So just wander until you find something you like. 
When you're done shopping, grab a cup of coffee and a good brunch in one of Morro Bay's best coffee shops. Savor your meal and take your time before checking out from your hotel and head back to real life. 
_________________________________________________________________________________________________________________
Ascot Suites is the perfect place to relax and recharge, as well as enjoy some of the most romantic things to do in Morro Bay. We're centrally located so you can easily walk or bike to all of your favorite restaurants, shops, and attractions. And we pride ourselves on our warm and friendly staff, who are always ready to help you plan your next adventure.
Our boutique hotel in Morro Bay also offers great amenities to sprinkle that extra dose of intimacy and romance for an unforgettable weekend, such as a warm fireplace, a deep jetted tub to boost your relaxation, and some of the most sought-after views of Morro Bay on its rooftop sundeck.