Why Should I Be Making Plans Now for My Trip to Morro Bay This Winter?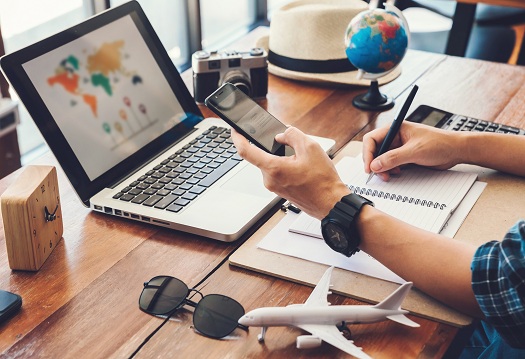 Winter in Morro Bay isn't exactly the same as winter on the opposite coast. In fact, temperatures in this laid-back location are generally pleasant throughout the year, although winter does get a bit rainy. This is just one reason now is the perfect time to start planning your winter vacation to Morro Bay. Keep reading to discover more reasons you'll be glad you did this once you get here.
Booking Early Has Its Perks (Especially with Travel)
Planning your winter vacation to Morro Bay now gives you more options with anything typically needing to be reserved or booked in advance. This can be especially appealing if you'll be coming to Morro Bay by air. It's actually fairly common for travelers looking to get away from colder winter weather to head to the California coast for relief. Therefore, if you try to book a flight just before you're ready to come to Morro Bay in the winter, your preferred dates may not be available. Other perks you'll get from booking early for your winter vacation here include:
• More options with available dates for casual scenic cruises to this area
• Appealing deals that tend to be offered to early bookers
• More time to put together your winter vacation to-do list for Morro Bay
Coming to Morro Bay in Winter Gives You Many To-Do List Possibilities
As briefly mentioned above, planning your winter trip to Morro Bay now gives you a chance to have a more well-rounded travel to-do list. With the holidays, Morro Bay has lighted boat parades around Christmas and festive celebrations to ring in the new year. Also, thanks to milder temperatures common here even during the winter months, your vacation to-do list could also include:
• Surfing, paddleboarding, or kayaking with gorgeous views to enjoy
• Strolling, shopping, and dining along the Embarcadero, the city's main thoroughfare
Sightseeing at your own pace by renting a bike or surrey
• Hiking with a slight chill in the air along trails accessible from Morro Bay State Park
After spending your days in the sun and fresh air, you'll be ready to grab some hot cocoa and head back for relaxing evenings at your Morro Bay hotel.
Planning Now Gives You More Reserved Dining Options
Many Morro Bay eateries gladly welcome anyone wishing to enjoy something tasty without having to make reservations. However, there are some specialty and fine dining restaurants in the area that require reservations ahead of time, and others have this requirement due to COVID concerns or limitations. By planning your winter visit to Morro Bay now, it's more likely you'll be able to coordinate your dining reservations with your travel dates.
Making Winter Vacation Plans Now Allows You to Plan Awesome Day Trips
We all get a bit rushed when making last-minute travel plans, which may result in overlooking some day trip options for your winter trip here. For instance, Pismo Beach is only about half an hour away. It's a great place to get some winter beach time in during your stay, since it's rarely too cold to enjoy the beach in this area.
No matter what kind of winter fun you're looking for, Morro Bay is the ideal spot. Whether you're visiting with your sweetheart or enjoying a trip with the whole family, you'll find the perfect blend of elegance, comfort, and relaxing atmosphere at Ascot Suites. From rooms with cozy fireplaces and balconies featuring views of the bay to the rooftop sun deck overlooking Morro Rock, we can provide you with the perfect vacation getaway experience. If you'd like to reserve a room at one of the most charming hotels in Morro Bay, call us today at 800-887-6454.