Top 6 Reasons to Put Morro Bay on Your Must-Visit List in 2021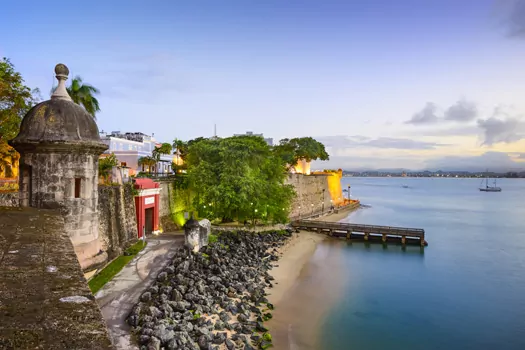 Morro Bay isn't as famous as the beach towns in Southern California, and that's just fine for the citizens of this Central Coast city. It allows them to provide extra care to those who stop by, and there are plenty of reasons to consider visiting Morro Bay in 2021. Here are six of them, brought to you by the friendly team at Ascot Suites, a charming boutique hotel Morro Bay visitors return to again and again for its relaxed charm and ideal location that's within walking distance of a wide array of restaurants, shops, galleries, and entertainment.
1. The Climate
Morro Bay is warm and sunny most of the year. Daytime temperatures are in the mid-60s in the winter and the upper 70s in the summer. Nights are cool but not frigid throughout the seasons. The area gets approximately 19 inches of precipitation a year, mostly in the winter and early spring. The rest of the time, the weather is sunny and mild.
2. The Sunsets
The best thing about Central Coast towns is they aren't as hectic as other popular California destinations. Thus, there's plenty of room to pack a picnic, lay out a blanket, and watch the sun fall below the horizon of the Pacific Ocean. No fee is required to watch the sky and clouds explode in vibrant colors.
3. Morro Rock
Morro Bay is known as the Gibraltar of California because of its iconic Morro Rock. Situated in local waters, the nearly 600-foot-tall volcanic plug has stood the test of both weather and time. It's so old Native American tribes that once populated the area consider Morro Rock a sacred area. Thus, you can't climb on any part of the structure. However, you can visit the beach below the rock. It provides areas to swim, surf, and sunbathe.
4. Live Music
Though the COVID-19 pandemic has shut down much of California's restaurant and bar scene, Morro Bay's establishments will slowly come to life again as vaccines begin to mitigate the threat. When this happens, they'll be ready to offer their slate of live music at places like The Siren and The Savory Palette.
5. Hiking & Walking
There are several ways to get some exercise when you visit Morro Bay in 2021. There are six miles of sandy beach where you can stroll as you listen to the waves crashing on the shore. Some of these beaches lead to areas such as Cloisters Park, where you can view the natural fauna and flora. To the east of the beach, you'll find several mountain peaks to climb. Both Black Hill and Cerro Cabrillo Peak provide stunning views of the region, including vast swaths of the ocean.
6. Hearst Castle
Although it's currently closed due to the pandemic, Heart Castle in nearby San Simeon will hopefully reopen for tours sometime in 2021. In the meantime, visitors can drive past the enormous property that was once home to publishing magnate William Randolph Hearst.
When you're planning your Morro Bay vacation for 2021, make sure to reserve a room or suite at Ascot Suites, one of the most comfortable and ideally located hotels in Morro Bay. The elegant English-style décor of our rooms welcomes guests for any occasion, whether it's a romantic getaway or a family vacation. Relax and enjoy the coastal breeze on our tranquil rooftop sundeck with stunning views of Morro Bay and Morro Rock, snuggle up in front of your fireplace, lounge the day away on your balcony, or enjoy a long soak in your deep jetted tub. To find out more about our exceptional accommodations and reserve your room, call us today at 800-887-6454.