Fantastic Places in Morro Bay to Celebrate Your Sweetheart's Birthday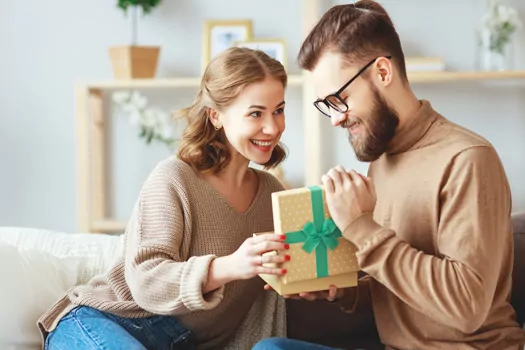 When you're visiting Morro Bay, there's no shortage of things to do, especially if you're looking to take your significant other out for his or her birthday. Below, we're going to go over the best places in Morro Bay to celebrate your partner's birthday. 
Morro Rock
There's no greater sight worth seeing than Morro Rock, near the central coast of California. It's said this rock is up to 23 million years old, and it can be seen from airplanes high in the sky. You could take your significant other for a stroll around Morro Rock. The romantic nature of the outing is accentuated by the fact that Morro Rock may be the perfect place to watch a sunset. If you'd like to treat your partner to an extra-special birthday getaway near the beach for the night or even a few days, book a room today at Ascot Suites, one of the most charming, romantic hotels Morro Bay visitors could wish for.
Morro Bay State Park
There are plenty of interesting things to do as far as birthday options in Morro Bay State Park. The park contains room for those who want to experience a romantic picnic. If your partner likes hiking, Morro Bay State Park has hiking trails for couples to explore. For couples into various water activities, Morro Bay State Park is the place to be. You can try kayaking, swimming, windsurfing or boating. Finally, the park is also a great option if you want to surprise your partner with a golf game. Morro Bay State Park has an 18-hole golf course.
Blue Sky Bistro
You can really surprise your significant other by taking him or her to a place that includes waterfront dining. Blue Sky Bistro is located in Marina Square, and meals are served throughout the day. You and your partner can enjoy some amazing seafood and great wine while enjoying spectacular views of both Estero Bay and Morro Rock. Couples who dine in the dining room will witness beautiful sunsets at dusk.
Black Hill Trail
The perfect birthday outing may be a romantic walk with your partner through nature. Black Hill Trail is a rather easy hike. It's 2.5 miles long, and the trail is full of unique flowers. You must pass through a forest to get to the end of the trail. It takes about two hours to get to the top of this scenic trail.
No matter what kind of celebration you're planning, you're sure to find Morro Bay is the ideal spot. Whether you're celebrating a birthday or anniversary or you simply want to enjoy a romantic getaway with your sweetheart, you'll find the perfect blend of comfort, elegance, and relaxing atmosphere at Ascot Suites. From the rooftop sun deck overlooking Morro Rock to rooms with cozy fireplaces and balconies with spectacular views of the bay, we can provide you with the perfect romantic escape. If you'd like to reserve a room at our charming Morro Bay hotel, call us today at 800-887-6454.