Top Things to do in Morro Bay in the Summer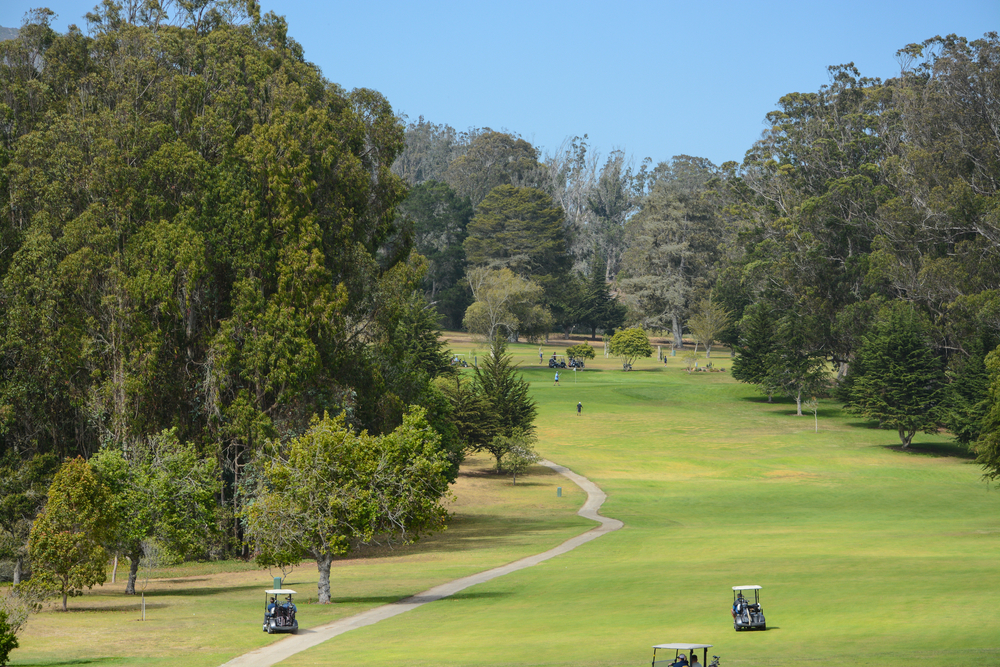 Summer is a hugely popular time to come to Morro Bay, and with good reason. Sunnier skies and warmer temperatures make it all the easier to enjoy this seaside village's jaw-dropping scenery, mesmerizing nature, and undeniably tight-knit feel. Not sure what to do when you arrive? Check out our list of highly recommended things to do in Morro Bay in the summer months, which we created especially with guests of Ascot Suites in mind. 
Morro Bay Art in the Park
Taking place over three different weekends this summer, Morro Bay Art in the Park is in its 66th year. It's one of the best Morro Bay events for lovers of art, thanks to more than 100 booths representing 125 independent artists and craft workers. When you need a break from all the eye-catching works, grab some refreshments from the food and drink stands. The event takes place from May 28-30, June 2-4, and September 3-5; there's free parking available within three blocks of Morro Bay.
El Moro Elfin Forest
An enchanting natural area home to more than 200 species of plants, 110 kind of birds, and 22 species of mammals, along with reptiles, butterflies, and snails, Elfin Forest is a serene escape from city life. Hike along nearly a mile-long loop in this 90-acre park and admire the twisting branches of oak and manzanita trees, along with maritime chaparral and coastal dune scrub. Make sure to take your camera for shots of wildflowers, sand dunes, and mountains in the distance. Whether you're an active hiker or just want to spend some time in nature with your partner, Elfin Forest is one of those Morro Bay activities that's definitely worth adding to your list.
Sunset Picnic on the Beach
What better way to experience the nightly tradition of sunset than with a specially curated spread of goodies? Stop by a grocery store, local market, or deli for fresh breads, cheeses, meats, and dried fruits and create your own DIY charcuterie board. Grab some drinks or some wine and make your way to Morro Rock Beach, which claims the top spot among Morro Bay attractions. Lay down a blanket, don your jackets, and enjoy the spectacular coastal scenery.
Relax on the Rooftop Sundeck
The rooftop sundeck at Ascot Suites is a special place indeed—not every hotel in Morro Bay offers a place for panoramic ocean views like this! Grab a chair and admire Morro Rock while smelling the salty ocean breezes. Linger a while and watch the sun descend into the horizon while the sky turns a kaleidoscope of colors. Or head to the sundeck in the cool morning hours to sip your coffee and get energized for a fun day.
Adults-Only Sunset Tiki Cruise
One of the most romantic things to do in Morro Bay, a sunset tiki cruise is a marvelous way to connect with your partner and enjoy the stunning scenery Morro Bay is known for. Lost Isle Adventures offers an hour-long, 21-and-up sunset cruise that traverses the back bay as day becomes night. Let your hair down and sip on signature 1950s cocktails while you cruise the calm waters keeping an eye out for wildlife. Harbor cruises are $30 per person.
Have a Romantic Seaside Dinner
You have tons of options for dining in Morro Bay, but make sure to get at least one romantic meal on the books. Windows on the Water Restaurant & Bar is the ideal spot for such a meal. With a menu serving fine Californian cuisine and an extensive wine list, not to mention a bayside patio and a dining room lined with windows. Enjoy delicious flavors while savoring one-of-a-kind views.
__________________________________________________________________________________________________________________________
Planning a vacation to Morro Bay? Make Ascot Suites your home away from home. Boasting a delightful retro ambiance, a sleek rooftop sundeck, and character-filled suites with fireplaces and deep jetted tubs, Ascot Suites is truly a one-of-a-kind hotel in Morro Bay. To find out more about our exceptional accommodations and reserve your room, call us today at 800-887-6454.