Your Guide to Spending Labor Day Weekend 2023 in Morro Bay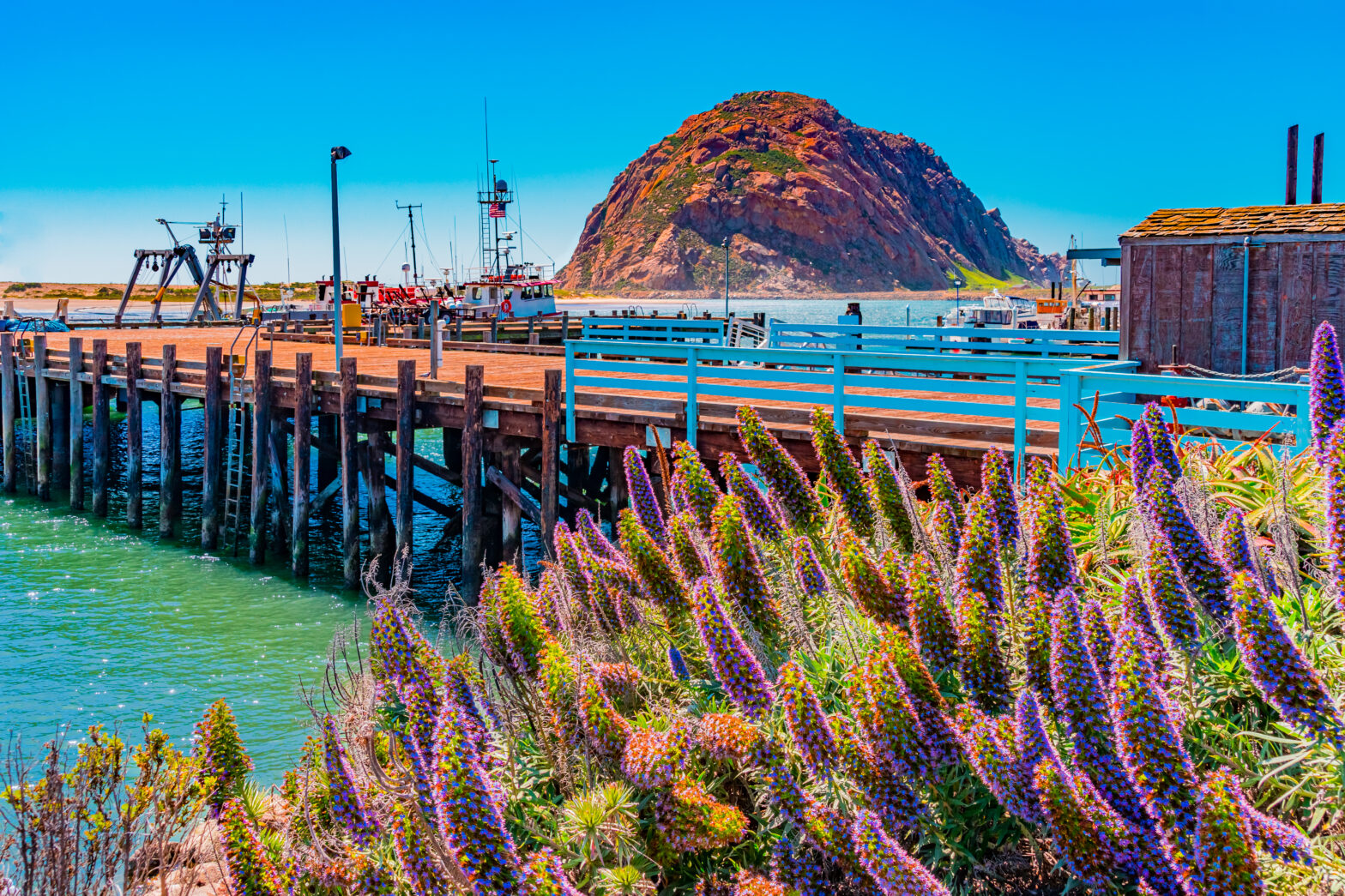 Labor Day 2023 – our favorite excuse to step back from the hustle and bustle of the daily grind, take a deep breath, and genuinely appreciate the fruits of our labor.  And, where better to shrug off the weight of the 9 to 5 grind than in the charming coastal nook of Morro Bay on Labor Day weekend? Pack away the briefcases and laptop bags, switch off those incessant email notifications, and prepare to dive headfirst into a three-day weekend brimming with simple pleasures and unforgettable experiences. 

Tucked away in California's majestic Central Coast, Morro Bay is a beacon for travelers craving a blend of relaxation and adventure. This quaint hideaway is a little treasure waiting to be discovered, an idyllic pause button from the hurly-burly of the everyday.

Morro Bay's signature landmark, the striking Morro Rock, towers majestically over the Pacific Ocean, creating a picture-perfect backdrop to your well-deserved holiday. And if that isn't enough, this beachy paradise is also a foodie haven with its fresh seafood, a hub for artisans and their inspiring creations, and an adventurer's playground with myriad outdoor activities to choose from.
Here are 7 things to do on labor day weekend in Morro Bay:
Morro Bay Labor Day Art in the Park 
Kick off your Labor Day weekend in Morro Bay with the annual Labor Day Art in the Park. This creative extravaganza features an array of art for all to enjoy, including paintings, ceramics, sculptures, and more. It starts on September 2nd until the 4th and opens from 10 am to 5 pm. You have the whole day to browse and shop for souvenirs!
Bring your family and friends and meet local crafters and artists, hang out, and enjoy the delicious food and drinks available at the venue.
The Lazy Days of Summer Art Exhibit
Shift gears from the hustle of outdoor activities and inject some culture into your Labor Day weekend getaway in Morro Bay at The Lazy Days of Summer Art Exhibit, presented by the Morro Bay Art Association. Held at the Art Center Morro Bay from August 10 to September 18, 2023, the exhibit showcases paintings depicting romantic, nature-inspired scenes and remarkable wood-turned artwork by the Central Coast Woodturners. It's the perfect embodiment of summer's allure, juxtaposing the ephemeral beauty of plein-air paintings with the solidity of woodcraft. Swing by from 12 pm to 4 pm to revel in this delightful celebration of local talent and the spirit of summer.
Avila Pops by the Sea 2023 by the San Luis Obispo Symphony
If your Labor Day 2023 weekend calls for more than just surf and sand, we've got a symphonic treat for you! Swap the sounds of the sea for music this Labor Day weekend. Just a short drive away, swing by the Avila Beach Golf Resort on September 2, 2023 for the highly-anticipated return of Pops-by-the-Sea, hosted by the acclaimed San Luis Obispo Symphony. Gates open at 2:45 PM, and the music starts at 4:00 PM, featuring popular and patriotic works by notable composers in the first half, followed by local talent Damon Castillo and his band.

Remember, parking is free, but keep the coolers at home – outside drinks are not allowed. Get your tickets here. 
Day Trip to Downtown San Luis Obispo
Take a break from the sandy shores and go on a day trip to downtown San Luis Obispo. The charming city center, bustling with activity and steeped in history, offers a variety of options to keep you entertained. Kick-start your morning by immersing yourself in local history at Mission San Luis Obispo de Tolosa and finding your way to the whimsical Bubblegum Alley. Then take your pick from San Luis Obispo's best restaurants for lunch. In the afternoon, stroll through downtown's vibrant streets and cool down with delicious ice cream while exploring the eclectic boutique shops. Before the day ends, make your way to Mission Plaza and catch the Concerts in the Park series. 
Visit the farmer's market
Stroll two blocks of farmer stalls, food, and crafts selling fresh local produce, bread, olive oil, jams, and unique art from local artisans. It's a great place to soak in the authentic flavors of Morro Bay, and you're just footsteps away from the Embarcadero (waterfront promenade) and the harbor beyond. The market features live music—and sometimes even dance performances— so make sure to bring your dancing shoes! 
Eat clams on the harbor
Get your clam fix on the harbor at a few classic spots with their take on this traditional dish. One of the best places for clams is the Harbor Side Market, which has been around since 1945. The market is located in a historic building that used to be a fish house. They offer delicious seafood options like cioppino and crab salad sandwiches, and they also have an extensive wine list featuring local wines from nearby wineries. 
The pier is another excellent place for clams on the harbor, with several restaurants offering their spin on this classic dish, including Clam Chowder House & Grill, The Fish House Restaurant & Bar, Jed's Restaurant & Lounge, and more!
Head to the beach
If you are craving peace and relaxation with your furry friends this Labor Day 2023, drive to Morro Bay's breathtaking coastline. Its unique geology makes it a popular camping location, especially if you love being near the ocean. At Morro Strand State Beach, you can enjoy the three-mile stretch of sand that runs along Highway 1, with RV hookups and scenic picnic areas. Take your dog to Morro Strand State Beach but keep them on a leash—6 miles north in Cayucos, there's a sprawling dog beach where they can run free and admire views of Morro Rock from a distance.
***
Savor the remaining days of summer this Labor Day 2023 at Ascot Suites. Conveniently nestled in the heart of Morro Bay, the Embarcadero and Downtown Morro Bay are walking distance away. Save as much as 20% with our Summer Savings Sale and enjoy a well-deserved staycation at our charming boutique hotel on Labor Day weekend in Morro Bay.