Do California Visitors Have to Take COVID Tests?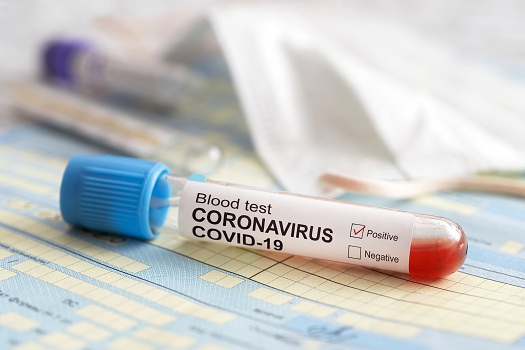 There are many wonderful, enjoyable, and truly unique things you can do when traveling to sunny, inviting California destinations like Morro Bay and other coastal and water-adjacent cities, towns, and communities. At the same time, it's just as important to keep COVID-related guidelines in mind as you prepare for your visit and spend some time in the Golden State. Below, the friendly team from Ascot Suites, a premier hotel in Morro Bay visitors can rely on for maximum comfort and high-quality service, take a closer look at current COVID guidelines that apply to domestic and international travelers coming to California.
California Has No Current Travel Restrictions
According to California's official state website, California is essentially open for business and pleasure again. As of early fall 2021, there are no travel restrictions or testing requirements if you're fully vaccinated. This also applies if you'll be traveling from one area of California to another. However, the state encourages residents and travelers to follow CDC guidelines specific to travel.
Air Passengers Coming into the US Need a Negative Test
If you'll be traveling from another country into California or if you're a United States citizen and you'll be coming to California after a visit to another country, there are some requirements to be aware of first. According to the CDC, air travelers coming into the US, regardless of the country of origin, must provide proof of a negative COVID test. If you've already had COVID, you'll need to show documentation that you've recovered. This must be done before you board a flight to any part of the United States from another country. The guidelines for air passengers coming into the US apply to fully vaccinated individuals as well.
Cruise Ship Requirements
There's no denying the beauty of the California coast, and a great way to really take it all in is to book a cruise to get to coastal destinations like Morro Bay if you're not pressed for time. If you do plan to come to California by cruise ship, the state requires that 95 percent of passengers and crew members be vaccinated. This must be done before docking at any of the ports in the state.
General Travel/COVID Guidelines
California encourages visitors coming to the state or traveling within it to adhere to general travel guidelines established by the CDC. With testing, this is something you'll need to do before and after traveling if you're not vaccinated. The state also recommends delaying travel, if possible, until you're fully vaccinated. Regardless of vaccination status, the CDC and the state of California encourage travelers to:
• Wear a mask when on public transportation or while at a transportation hub
• Wear a mask indoors
• Maintain social distancing guidelines when possible
According to the state of California's website, it's no longer necessary to wear a mask when outdoors. However, it's still recommended that you take this type of precaution if you're not vaccinated or are only partially vaccinated.
When you're planning your getaway to gorgeous California, choose a hotel that offers high-quality service and maximum comfort. If you're looking to stay at one of the most welcoming, comfortable hotels in Morro Bay, reserve a room or suite at Ascot Suites. You'll have all the amenities you need for a relaxing stay, including a mini-refrigerator, flat-screen TV, complimentary WiFi, and free parking. Some of our rooms also feature deep jetted tubs, in-room fireplaces, and private balconies. To learn more about our exceptional accommodations and reserve your room, call us today at 800-887-6454.