Do I Need to Quarantine before My Morro Bay Vacation?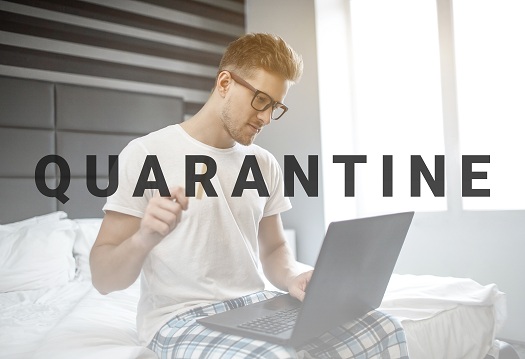 With its stunning lagoons, fascinating museums, and beautiful hiking trails, Morro Bay is a favorite California vacation destination. However, as with many other places around the world, traveling to Morro Bay isn't quite as easy as it used to be. Due to COVID-19, Morro Bay has created some new rules for visitors. Being aware of these COVID restrictions will help you ensure your vacation goes as smoothly as possible. Below, the friendly team from Ascot Suites, a premier hotel in Morro Bay visitors can rely on for maximum comfort and high-quality service, discuss whether you should quarantine before your trip.
Quarantine Isn't a Legal Requirement for Healthy Travelers
First of all, you'll be happy to hear that California has lifted any restrictions requiring mandatory quarantine for travelers. Thanks to the development of vaccines, the state no longer requires people to quarantine when they visit California from other countries. Instead, you can start your Morro Bay vacation right away. Keep in mind this rule applies whether you're a U.S. citizen and whether you're traveling by air, land, or sea.
You'll Still Need to Quarantine if You're Sick
Morro Bay is accepting visitors from all over the world without requiring them to quarantine. However, it's still important to practice basic health and safety measures. If you develop any of the signs of COVID-19 during your trip to Morro Bay, you need to quarantine until you get tested. Signs of the virus can include coughing, fever, loss of taste or smell, aches and pains, and an upset stomach.
It Might Be a Good Idea to Quarantine if You Aren't Vaccinated
In Morro Bay, you don't need a COVID vaccine to participate in most activities. However, if you aren't vaccinated, many organizations are asking you to show proof of a negative test before entering their properties. In these cases, quarantining before you attend events might be wise. It can ensure you don't show up in Morro Bay for a concert featuring your favorite band and get turned away at the door for failing a COVID test.
Quarantining beforehand is also a smart decision if you're going to Morro Bay to visit any immunocompromised friends or family members. It's very easy to catch COVID-19 on planes and other forms of public transit, and you'll want to avoid accidentally infecting any immunocompromised loved ones.
Don't Forget Guidelines Are Constantly Changing
If you're planning a trip to Morro Bay, it's your job to stay up to date with local and state COVID regulations. Check both the state and city governments' websites regularly for any news. Though it's very unlikely that Morro Bay will start requiring travelers to quarantine, you never know when things will change. You might also want to get travelers insurance so you can be protected if Morro Bay does start requiring quarantine measures.
When you're planning your getaway to gorgeous California, choose a hotel that offers high-quality service and maximum comfort. If you're looking to stay at one of the most welcoming, comfortable Morro Bay hotels, reserve a room or suite at Ascot Suites. You'll have all the amenities you need for a relaxing stay, including a mini-refrigerator, flat-screen TV, complimentary WiFi, and free parking. Some of our rooms also feature deep jetted tubs, in-room fireplaces, and private balconies. To learn more about our exceptional accommodations and reserve your room, call us today at 800-887-6454.