5 Reasons to Visit Morro Bay for Valentine's Day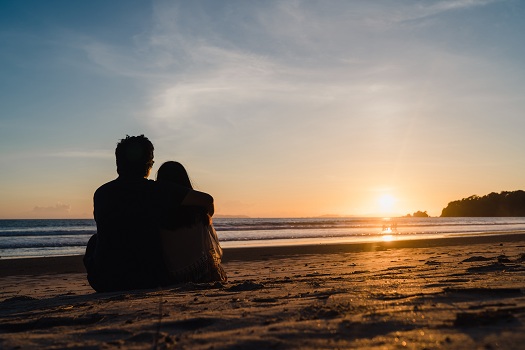 Cradled by the Pacific Ocean and routinely kissed by the sun's golden rays, Morro Bay is a California coastal destination that's easy to love. With Valentine's Day just around the corner, now's a perfect time to take a trip to this cozy community where couples can enjoy great food, fantastic views, natural wonders, and so much more. Here are five reasons to spend Valentine's Day in Morro Bay, CA, brought to you by the people who know the area best, the friendly staff at Ascot Suites. Visitors who are looking for the finest hotels in Morro Bay will love our relaxed charm, and we're within walking distance of a wide array of restaurants, shops, galleries, and entertainment.
1. Wine Tasting for Two
Locally, you and your significant other can enjoy wine tasting for two on Valentine's Day at places like Chateau Margene and Absolution Cellars. If you prefer the full wine country experience, consider Kelsey See Canyon Vineyards. It's an incredibly romantic destination in nearby San Luis Obispo with sweet-flavored wines and plenty of open space. Live music is part of the fun here on weekends, so consider timing your Valentine's Day visit to include the closest weekend if you prefer this added perk.
2. February Picnicking with Amazing Views
Because Morro Bay is located on the coast, the weather is generally pleasant here any time of the year. This means you and your significant other can enjoy an outdoor picnic on or around Valentine's Day at many spots. For instance, Anchor Memorial Park provides an excellent view of the large volcanic remnant that is Morro Rock from the picnic tables located there. If you picnic together at Coleman Park, you can check out waterfront views and do some birdwatching. Picnics can also be enjoyed at many of the beaches in the area.
3. Gorgeous Sunset Views
Morro Bay State Park is one of the many local places where you and your partner can absorb yourself in romantic sunsets. In this particular spot, you can enjoy other activities while waiting for the sun to go down. Possibilities include casually walking along well-maintained trails and doing some fishing together. You and your significant other are also welcome to watch gorgeous sunsets while visiting Tidelands Park, North Point Beach, or the impressively scenic Bayshore Bluffs Park.
4. Romantic Bay Boating
Kick things up a notch while you're in Morro Bay for Valentine's Day by renting a boat and spending some time together on the bay. Electric boats can be rented locally at affordable rates, making it really easy to explore the bay and adjacent waters. If you prefer to go a bit grander for the most romantic day of the year, you can always book a bay cruise in advance of your arrival. There are also cocktail cruise options available, which can be even more appealing if you'll be coming to Morro Bay with another couple or two.
5. Waterfront Dining for Two
There are many possibilities with Valentine's Day dining in Morro Bay that provide waterfront views. For instance, Windows on the Water is worth considering if French and Mediterranean dishes with a California twist are preferred. Tognazzini's Dockside Restaurant is a bit more informal if that's what suits your tastes. Harbor Hut comes highly recommended if you're looking for a choice of seafood or steak-based dishes.
No matter what kind of romantic getaway you're looking for, you're sure to find Morro Bay is the ideal spot. Whether you're celebrating Valentine's in Morro Bay or you're simply taking a few days away to unwind with your sweetheart, you'll find the perfect blend of elegance, comfort, and relaxing atmosphere at Ascot Suites. From rooms with cozy fireplaces and balconies featuring views of the bay to the rooftop sun deck overlooking Morro Rock, we can provide you with the perfect romantic escape. If you'd like to reserve a room at our charming Morro Bay hotel, call us today at 800-887-6454.