Top Reasons to Visit Morro Bay during the Summer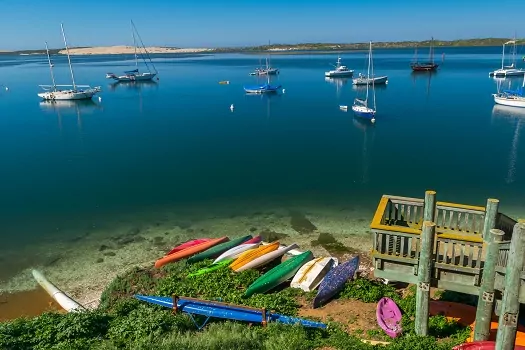 If you plan to travel in the summer, you'll find Morro Bay is one of the best destinations to visit. You can enjoy a variety of attractions as well as fresh local seafood and incredible natural beauty. These are just some of the advantages of visiting Morro Bay. Keep reading to find more reasons it's an ideal spot in the summertime, brought to you by the friendly team at Ascot Suites, an elegant boutique hotel Morro Bay visitors return to again and again for its relaxed charm and ideal location within walking distance of a wide array of restaurants, shops, galleries, and entertainment.
Incredible Wildlife
If you love to view birds and other native wildlife, this California location should be at the top of your vacation list. While visiting the town's iconic landmark, Morro Rock, you not only get to take photos of the volcanic plug, but you can also watch many bird species on the rock, which is a sanctuary for falcons and more. After taking photos of the birds during the day, it would be a good idea to come back at night for a closer look and breathtaking views. The city is located on a natural harbor, which also allows you to see marine wildlife, including sea otters and lions, harbor seals, and more.
Fantastic Shopping Opportunities
Visiting Morro Bay in the summer allows you to shop in comfortable temperatures, whether you're searching for art, souvenirs, jewelry, or clothing. Many of the retailers have displays on the streets you can browse. You can even take fun and creative workshops at various places, such as the Art Center Morro Bay. In addition to vintage clothing and accessories, you're likely to find collectible furniture and architectural pieces to purchase for your home. Afterward, you can stop for lunch or dinner at one of the cafés or rent a bike and buy some kites before you head back to the beach, hotel, or surrounding parks.
Delicious Fresh Seafood
If you love seafood, Morro Bay is an ideal vacation spot for you. Keep in mind that it's known for being a fishing town, so your options are not only fresh, they're also likely directly from the nearby ocean, giving you something you cannot find in most grocery stores or restaurants back home.
Amazing State Parks
Even though the beaches surrounding Morro Bay are its top summer attraction for many families, you should devote some of your trip to attractions like Morro Bay State Park. It's the perfect spot for wildlife lovers as well as avid golfers. If your family is up for camping, you can also visit the campground at this state park. Some of the popular activities include hiking, fishing, sailing, and kayaking. When you want to take in nature's beauty, go for a hike along the marina and look at some of the diverse habitats, from mudflats to sand dunes. The weather is just right in the summer months—not too cool or too warm.
Start planning your Morro Bay summer vacation now by reserving a room or suite at Ascot Suites, one of the most comfortable and ideally located hotels in Morro Bay. The elegant English-style décor of our rooms welcomes guests for any occasion, whether it's a romantic getaway or a family vacation. Relax and enjoy the coastal breeze on our tranquil rooftop sundeck with stunning views of Morro Bay and Morro Rock, snuggle up in front of your fireplace, lounge the day away on your balcony, or enjoy a long soak in your deep jetted tub. To find out more about our exceptional accommodations and reserve your room, call us today at 800-887-6454.