Benefits of Visiting Morro Bay Ahead of Summer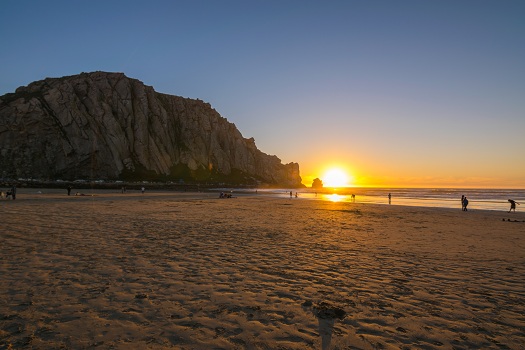 Morro Bay is known for being a fun little beach town with a much calmer vibe than many of California's larger cities. When you vacation in Morro Bay, which is located halfway between San Francisco and Los Angeles, you'll be within just a few hours' drive of many popular tourist spots, yet you'll also love being fully immersed in one of the most beautiful places in the state. Otters, whales, and sea lions are just a few of the types of aquatic wildlife you might see, and surfers often flock to the waves in Morro Bay to play alongside the dolphins. Whether you're the type to hunt for the best waves or just want to soak up the sun with your family on the beach, heading to Morro Bay before summer hits has some major benefits. 
Live Out Your Convertible Dream
Feeling the wind in your hair as you drive down iconic Highway 1 may have been on your bucket list for years. Everyone should take this trip at least once, and you'll probably find you aren't the only with plans to rent a convertible for your excursion. Taking your vacation now means you'll have a better chance of getting that amazing sports car that turns your adventure into a dream come true.
Book the Best Hotel Room
Traveling often means having to make a few accommodations, but the one thing you don't want to have to give up is proper rest. The smaller size of this town combined with its increasing popularity could leave you discovering it's harder to find a room in the summer than you might expect. Right now, you'll have a good chance of finding a Morro Bay hotel room that leaves you rested and ready for your fishing or whale watching adventure the next day.
Get the Best View on a Tour Boat
The one thing you never want to do in Morro Bay is miss the boat. This town has some of the best tour boats around, and being in a smaller group of people means you'll have a bird's-eye view. Whether you want to go on a whale watching expedition or relax on a glass-bottom boat, you'll enjoy your trip more when everyone has some space to spread out.
Take Advantage of the Best Weather
In Morro Bay, you can expect some foggy mornings that tend to clear up by midafternoon. Heading out in the later parts of the spring practically guarantees you'll have the best possible weather for your outdoor adventures. At this point in the year, the weather hasn't become scorching hot, but it's warm enough to dive into the waves if you want.
Score a Seat Overlooking Morro Rock
Morro Bay may be the kind of town you might miss if you blink, but it still remains a popular destination that fills up fast during the summer. Dining on an outdoor patio and watching the sun set over Morro Rock is an absolute must-do, and the last thing you want is to hear the restaurant has a lengthy wait time. Going on your trip now lets you beat the rush to one of the most scenic views you can enjoy along Highway 1.
When you're planning your vacation, make sure to reserve a room or suite at Ascot Suites, one of the most comfortable Morro Bay hotels available. Our English-style rooms welcome guests for any occasion, whether it's a family vacation or a romantic weekend getaway. Kick back and enjoy the coastal breeze on our tranquil rooftop sundeck with stunning views of Morro Bay and Morro Rock, cuddle up in front of your fireplace, relax on your balcony, or enjoy a long soak in your deep jetted tub. To learn more about our exceptional accommodations and reserve your room, call us today at 800-887-6454.