Top 6 Reasons to Put Morro Bay on Your 2022 Must-Visit List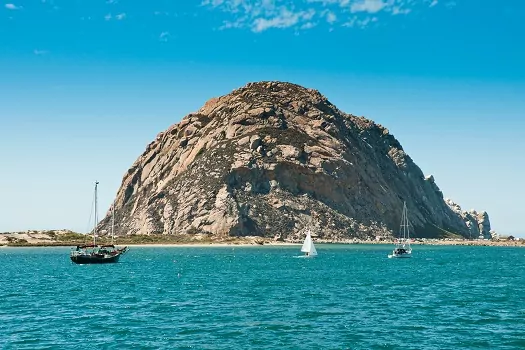 Morro Bay, a scenic coastal gem nestled in San Luis Obispo County, is appealing to both locals and visitors. If you're already diving into the possibilities for travel plans for the coming year, take a moment to consider what this charming location has to offer. Keep reading for six very compelling reasons to visit Morro Bay in 2022, brought to you by the friendly team at Ascot Suites, a charming boutique Morro Bay hotel visitors return to again and again for its relaxed charm and ideal location that's within walking distance of a wide array of restaurants, shops, galleries, and entertainment.
1. Hike while Bathed in Natural Beauty
If you're an outdoor enthusiast, you'll love coming to Morro Bay in 2022. With hiking alone, there are several trails where you'll be bathed in natural beauty as you explore. The Black Hill Loop accessible from Morro Bay State Park takes you up to a perfect perch to view the adjacent bay. There's also a short, easy trail that dips into a nearby estuary before going back to the marina.
If hiking isn't your cup of tea, other outdoor activity possibilities for your consideration during a visit to Morro Bay include:
• Golfing at the Morro Bay Golf Course
• Camping at the campgrounds at Morro Bay State Park and Morro Strand State Beach
• Kite flying, sunbathing, and picnicking
• Kitesurfing, paddleboarding, and windsurfing
2. Learn Something New as You Relax & Unwind
There's a Museum of Natural History nestled inside Morro Bay State Park where you can learn more about the region's history while you're in town. There's also a local maritime museum that's just as educational and fascinating. You can even learn how to surf during your visit at places like Cal Coast Adventures if you prefer to be more hands-on with your learning.
3. Treat Yourself (& Your Friends) to a Bay Cruise
Another compelling reason to visit Morro Bay in 2022 is because of the many ways to take in the views always on display here. One fun, relaxing way to do this is with a bay cruise, especially if you'll be coming here with a group of friends. Local possibilities with bay cruises include daytime cruises that go to nearby locations and sunset cruises, some of which have onboard bars.
4. Get Up Close & Personal with Marine Life (& Birds)
With a guided kayaking or canoeing tour, you'll be treated to an up-close-and-personal view of the marine life in Morro Bay, including harbor seals, sea otters, and sea lions. Dozens of bird species can also be seen from practically anywhere near the bay, including Morro Strand State Beach, which provides a perfect view of the city's most prominent natural attraction—an ancient volcanic remnant known as Morro Rock.
5. Sample Local Dining Delights
One of the many benefits of traveling is sampling local and regional cuisine. Your palate will definitely be more than pleased with the dining delights awaiting your discovery in Morro Bay. Naturally, there are plenty of seafood spots to choose from, but you'll also find eateries serving up well-stuffed sandwiches, craft beers, sweet treats, and flavorful house specials.
6. Shop to Your Heart's Content along the Embarcadero
The lively Embarcadero is Morro Bay's main shopping hub and thoroughfare. It's also where you can pick up small gifts or souvenirs like marine shells, one-of-a-kind jewelry pieces, and trendy fashion finds at the boutique shops, or paintings, sculptures, and photographs at the art galleries.
When you're planning your Morro Bay vacation for 2022, make sure to reserve a room or suite at Ascot Suites, one of the most comfortable and ideally located hotels in Morro Bay. The elegant English-style décor of our rooms welcomes guests for any occasion, whether it's a romantic getaway or a family vacation. Relax and enjoy the coastal breeze on our tranquil rooftop sundeck with stunning views of Morro Bay and Morro Rock, snuggle up in front of your fireplace, lounge the day away on your balcony, or enjoy a long soak in your deep jetted tub. To find out more about our exceptional accommodations and reserve your room, call us today at 800-887-6454.