What Makes a Trip to Morro Bay Worth It?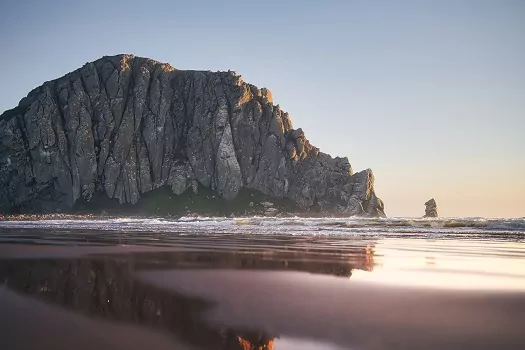 Morro Bay is a quaint seaside community along the central California coast. This quiet little town offers a number of year-round activities and makes the ideal destination for anyone desiring to unwind and rejuvenate in a laid-back atmosphere. Here are just a few of the many reasons a trip to Morro Bay is definitely worth it, brought to you by the friendly team at Ascot Suites, an elegant boutique hotel Morro Bay visitors return to again and again for its relaxed charm and ideal location within walking distance of a wide array of restaurants, shops, galleries, and entertainment.
Outdoor Recreation
The unusual terrain of the area includes Morro Rock, a 576-foot volcanic plug rock formation at the entrance of the harbor, and eight similar inland formations known locally as the Nine Sisters. From the oceanfront and nearby wetlands to these peaks, there are miles of trails for hiking or mountain biking. The paths range in difficulty from easy to difficult. The protected waters of Morro Bay make the area an ideal destination for beginners to try canoeing, kayaking, or stand-up paddleboarding. The water further out from the bay has sufficient waves to satisfy surfing enthusiasts. Visitors staying in hotels in Morro Bay will find the marina also provides opportunities to charter a vessel to enjoy sailing or deep-sea fishing excursions.
Native Wildlife Encounters
Morro Rock provides a safe nesting place for peregrine falcons. Other bird species are permanent residents or migrate through the area during different seasons, which makes the area a great place for bird watching. The Harbor Walk, South T-Pier, and Target Rock are favorite hangouts for sea otters that enjoy frolicking in local waters. Otter pups appear from October through April, which elevates the level of entertainment. Blue whales, gray whales, and humpback whales migrate through the area at various times throughout the year and may be viewed via tour excursions. Fans of butterflies are treated to the unusual sight of thousands of migrating monarchs that flutter to the eucalyptus trees in Morro Bay State Park from December through March.
Museum Tours
Crafting enthusiasts make a point of visiting Judy's Sewing & Craft Museum. The facility has a rare collection of antique and toy sewing machines along with Victorian crafts. The craft library provides inspiration and instruction for future projects. The Morro Bay Maritime Museum has an extensive fleet of vessels that range from a craft once used by early Native Americans to a WWII submarine and commercial fishing boats. The grand estate of William Randolph Hearst welcomes guests to tour the immense residence. The Hearst Castle property encompasses 127 acres of stunning terraced gardens, water fountains, and pools along with the impressive home, which contains a collection of art and artifacts.
Start planning your Morro Bay vacation now by reserving a room or suite at Ascot Suites, one of the most comfortable and ideally located hotels in Morro Bay. The elegant English-style décor of our rooms welcomes guests for any occasion, whether it's a romantic getaway or a family vacation. Relax and enjoy the coastal breeze on our tranquil rooftop sundeck with stunning views of Morro Bay and Morro Rock, snuggle up in front of your fireplace, lounge the day away on your balcony, or enjoy a long soak in your deep jetted tub. To find out more about our exceptional accommodations and reserve your room, call us today at 800-887-6454.