6 Things that Make Morro Bay a Perfect Weekend Retreat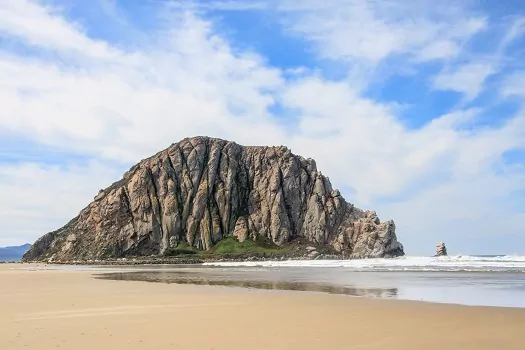 The desire to get away from your everyday life is all that's necessary for a quick weekend getaway. Now more than ever is a good time to enjoy the outdoor activities available in picture-perfect Morro Bay, CA. Here are a few ideas for great ways to spend your weekend in Morro Bay, brought to you by the people who know the area best, the friendly staff at Ascot Suites. Visitors who are looking for the most welcoming Morro Bay hotels will love our hotel's relaxed charm, and we're within walking distance of a wide array of restaurants, shops, galleries, and outdoor activities.
1. The Estuary & Other Wildlife
The Morro Bay National Estuary Program has become instrumental in monitoring eelgrass sites and collecting data on its diminishing population. Sea otters get some of their food by eating crabs in the bay. This promotes the resurgence of eelgrass cleaners like slugs and other tiny creatures. As a result, the eelgrass is slowly recovering. You can enjoy the adorable sea otters lounging in the bay when you wander out to Morro Rock.
Other wildlife, such as blue herons, cranes, and seals, are prevalent along the coastline. The Heron Rookery Natural Reserve is home to herons, egrets, and cormorants. You'll know you're there when you look up and see the Dr. Seuss-like nests perched high above.
2. The Coast
Pacific Coast Highway is known for its beautiful coastline. Take a short drive up PCH or down South Bay Boulevard, and you'll get an idea of the beauty writers have used as inspiration for decades. Stop along the way for a picnic or enjoy the fare at one of the local restaurants before heading back to your hotel.
3. Beachcombing
Take a leisurely stroll along the beach, bucket in hand, and look for seashells and sand dollars. You might be surprised at what you collect during a short walk as the water ebbs and flows. The occasional piece of seaweed and a sand crab or two are also commonplace. Some parts of the beach and dunes are protected, so you may find areas closed off from spring through fall for the safety of the snowy plovers.
4. Bird-Watching
In addition to the ever-present seagulls, approximately 200 types of birds use Morro Bay as a resting spot every year. You might spot some pelicans hanging out, hoping to snatch the scraps of someone's freshly caught fish. The rare white pelicans are a sight to behold, gracefully soaring overhead or sunbathing on Morro Bay Sand Spit. The return of the Morro Bay Bird Festival in 2022 will be a joy for birders from far and wide.
5. Walking & Biking
There are so many places to take a walk or ride a bike in Morro Bay. The Embarcadero, Cloisters Park, and Morro Strand are just a few of the favorites of local and visiting Morro Bay enthusiasts.
6. Water Sports
Playing in and around the water is something people of all ages can enjoy. If you want to be on the water but not in the water, bay cruisers and boat charters are available for rental, as are kayaks. Paddleboards and surfboard rentals are also available, but be ready to end up in the drink.
No matter what kind of weekend getaway you're looking for, you're sure to find Morro Bay an ideal destination. Whether you want to enjoy the natural wonders of the California coast or you're simply taking a few days away to spend some quality time with your sweetheart, you'll find the perfect blend of elegance, comfort, and relaxing atmosphere at Ascot Suites. From rooms with cozy fireplaces and balconies featuring views of the bay to the rooftop sun deck overlooking Morro Rock, we can provide you with the perfect weekend escape. If you'd like to reserve a room at our charming Morro Bay hotel, call us today at 800-887-6454.