Reasons to Take a 3-Day Weekend Getaway to Morro Bay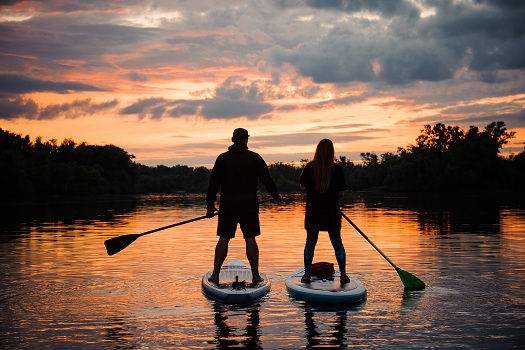 Planning a vacation requires making many decisions. First, you have to figure out where to go. Then you need to decide how long to stay. On top of all of that, you'll need to think of several things to do to fill your itinerary. Making the decision to go to Morro Bay solves all of those problems, and below are just a few of the reasons you'll want to stay for a three-day weekend, brought to you by the people who know the area best, the friendly staff at Ascot Suites, your top choice if you're looking to stay at one of the most comfortable and ideally located Morro Bay hotels.
Have Plenty of Time to Check Out the Wildlife
Exploring Morro Bay's natural wonders is bound to bring more than a few delightful discoveries. Whether you're into marine animals or birds, Morro Bay has it all. The only complaint people tend to have when they visit the area is that they didn't plan for enough time to get out and explore the area. Choosing to spend three days in Morro Bay instead of just one or two gives you extra time to visit all the popular hot spots for viewing native birds and aquatic animals.
Spend an Entire Day Playing on the Water
Canoeing, kayaking, and stand-up paddleboarding are just a few of the popular water sports you can enjoy in the bay. Each of these activities tends to take more than just a couple of hours, and you don't want to feel rushed about needing to get back to the hotel to get ready for your flight or the drive back home. If you want to spend a day on the water, try to time it for the first or second day. This gives you time to get acclimated to the area and try out a new sport. If you love it, you'll still have an extra day to spend perfecting your new skills.
Play on Morro Strand State Beach
You've never strolled on a beach quite like the one in Morro Bay. The hard-packed sand on Morro Strand State Beach makes it easier on your feet to stroll for the entire three miles. With the gorgeous view of Morro Rock and seagulls flying overhead, you can practically guarantee you'll lose track of time. Being on a three-day excursion allows you to soak up the sunshine and salt-filled air without worrying about sticking to a schedule.
Enjoy a Relaxing and Fun-Filled Trip
Trying to squeeze everything into two days means you may have to choose between leaving something out and being exhausted from doing it all. That extra day may not seem like much, but you'll definitely notice the difference when it's time to leave. Allowing yourself to add an extra day to your weekend gives you time to relax at local restaurants between trips out on the water, and you'll love having the bonus day to spend browsing in the shops or exploring local artwork. Turning your weekend into an extended vacation lets you have more fun while still being full of energy when it's time to return home.
No matter what kind of weekend getaway you're looking for, you're sure to find Morro Bay an ideal destination. Whether you want to enjoy the natural wonders of the California coast or you're simply taking a few days away to spend some quality time with your sweetheart, you'll find the perfect blend of elegance, comfort, and relaxing atmosphere at Ascot Suites. From rooms with cozy fireplaces and balconies featuring views of the bay to the rooftop sun deck overlooking Morro Rock, we can provide you with the perfect weekend escape. If you'd like to reserve a room at our charming hotel in Morro Bay, call us today at 800-887-6454.