Top Morro Bay Spots for Delectable Desserts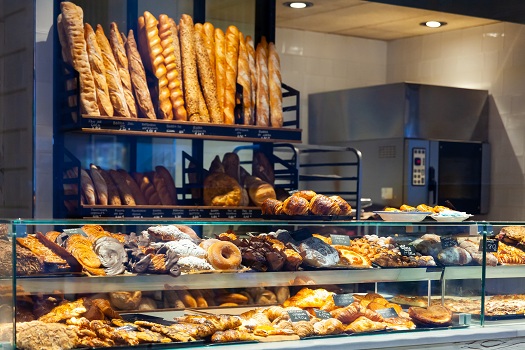 Morro Bay may be known for having some of the freshest seafood in the United States, but that isn't the town's only claim to fame. You'll also find an array of delicious spots where you can stop and satisfy your sweet tooth. Whether you're thinking of strolling along the bay with an ice cream cone or you're ready to dig your spoon into something delectably gooey, you've got a multitude of options that will leave you with nothing but sweet memories of your time in this beautiful city. Here are a few of the tops spots to visit for exceptional desserts, recommended by the friendly staff from Ascot Suites, a charming boutique Morro Bay hotel visitors love for its exceptional comfort and quiet elegance.
Bumble B Soda Company
If you love milkshakes and malts, this is the perfect stop. The bright pink storefront is hard to miss, and you'll discover its small size disguises all the amazing options they have inside. Their ice-cold fizzy sodas are perfect for cooling off on a hot day when you want something light, but you'll also want to check out their over-the-top milkshakes. When we say "over the top," we mean it literally. Their best flavors come piled high with cookies, brownies, and the required sprinkles to make having a milkshake turn out to be quite the experience.
Embarcadero Fudge & Ice Cream
A vacation isn't the same without at least one trip to a fudge shop. You'll find this dessert shop in the historic Salt Building. On top of specialty fudge flavors, such as peanut butter chocolate, you'll also have your pick from other delights. Brownies, ice cream, and more all await you when you walk through the doors.
Kelli's Candies
Even adults feel like kids in a candy store when they visit this beautiful treat shop. Kelli's Candies is everything you expect to see in a candy store and more. From bins filled with colorful candies that satisfy any sweet tooth to gorgeous handmade gourmet chocolates, the entire shop is filled to the brim with lovely confections. You'll find the perfect treats to make your little ones happy along with delicious gifts to take back to your family and friends.
La Parisienne Bakery
If you're looking for something a little more sophisticated, you'll love this French bakery. On top of savory dishes such as quiche, you can also find sweeter pastries stuffed with fresh fruit and other fillings. La Parisienne Bakery whips up its best sweet pastries, cookies, and breads on a daily basis so every bite is the freshest.
Sun-N-Buns Bakery
If you're strolling in the Embarcadero area, this stop isn't hard to find. In fact, you might even smell the aroma of fresh-baked cookies and tarts wafting down the street before you see the building. The bakery has everything from coconut macaroons to huckleberry ice cream to give you a fun way to mark yet another wonderful day in Morro Bay.
No matter what kind of sweet treats you prefer, you're sure to find several places to satisfy your craving for delicious desserts in Morro Bay. Stay for a few days and enjoy the elegance, comfort, and laid-back atmosphere at Ascot Suites. Visitors who are looking for premier hotels in Morro Bay will love our relaxed charm, and we're within walking distance of a wide array of restaurants, shops, galleries, and entertainment. From rooms with cozy fireplaces and balconies featuring views of the bay to the rooftop sun deck overlooking Morro Rock, we can provide you with the perfect seaside escape. Call us today at 800-887-6454 to make your reservation.