How Should You Dress when Coming to Morro Bay?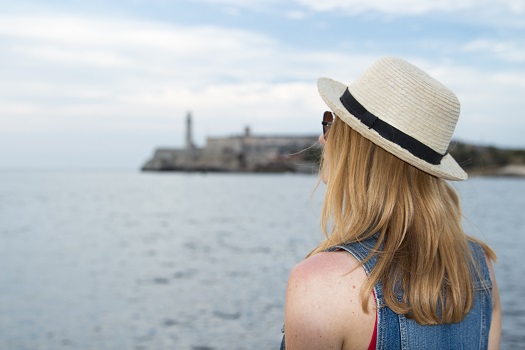 Morro Bay is a lovely coastal city with abundant natural beauty and an endless list of fun things to see and do. To make your vacation in this gorgeous California city as enjoyable as possible, you'll want to make sure you bring the right clothes and gear so you'll be comfortable throughout your stay. Continue reading for some tips on what you should wear when you're visiting Morro Bay, brought to you by the friendly staff from Ascot Suites, a charming Morro Bay hotel visitors return to again and again for exceptional service and comfort.
Beach Gear
You simply can't visit Morro Bay without checking out the incredible beaches here, so make sure to pack shorts, sandals or flip-flops, swimwear, sunscreen, and a hat with a wide brim if you plan to spend some time in the sun and surf. Check out Morro Strand State Beach, where you can sunbathe, windsurf, fish, and even camp at the on-site campground.
Comfortable Footwear
You'll definitely want to spend some time enjoying a variety of outdoor activities when you visit Morro Bay, so comfortable shoes or hiking boots are a must. At the top of your list of things to see should be the iconic Morro Rock, a 576-foot ancient volcanic remnant you can view from Anchor Memorial Park. If you like to hike, Black Hill Trail and Cerro Cabrillo State Park have plenty of scenic spots and hiking trails where you can view the bay and Morro Rock.
You'll also want to put Morro Bay State Park on your must-visit list while you're here. In this beautiful location, you can enjoy mountain biking, walking, hiking, kite flying, and much more. The park also features:
• A beautiful 18-hole golf course
• The Morro Bay State Park campground
• A marina with stunning ocean views
Clothes for Cool Nights & Mornings
Morro Bay is typically sunny and pleasant, but that doesn't mean you can expect it to be hot and humid all the time. The temperature usually warms up in the afternoon, but even summer nights could bring fog and lower temps, and mornings may be a bit rainy, so you should be prepared to dress in layers. Slacks or jeans, lightweight sweatshirts or sweaters, a light jacket, rain boots or waterproof footwear, and an umbrella should be on your packing list.
Winter in Morro Bay is usually wetter and cooler, but temperatures rarely fall below 40 degrees. If you're visiting in the fall or winter, you'll need to bring some warmer clothes, but you won't need anything bulky, such as a heavy winter coat. Check the weather forecast before you travel so you'll know exactly what you'll need.
When you're planning your vacation, make sure to reserve a room or suite at Ascot Suites, one of the most comfortable hotels in Morro Bay. Our English-style rooms welcome guests for any occasion, whether it's a romantic getaway or a family vacation. Relax and enjoy the coastal breeze on our peaceful rooftop sundeck with stunning views of Morro Bay and Morro Rock, snuggle up in front of your fireplace, lounge the day away on your balcony, or enjoy a long soak in your deep jetted tub. To find out more about our exceptional accommodations and reserve your room, call us today at 800-887-6454.