Bucket List–Worthy Things to Do in Morro Bay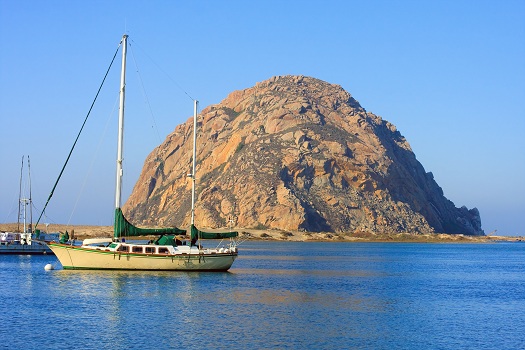 Morro Bay is a charming seaside village nestled on California's central coastline. This laid-back beach town is popular for its stunning natural features, cultural attractions, and lively waterfront. The town's most prominent feature is Morro Rock, a dramatic volcano remnant that stands 576 feet tall and can be seen for miles before arriving in town. When you visit Morro Bay, you'll find activities like these to check off your bucket list, suggested by the friendly staff from Ascot Suites, a charming boutique hotel Morro Bay visitors value for outstanding service and exceptional comfort.
Snap a Photo of Morro Rock
A California Historical Landmark, Morro Rock is the perfect place to snap photos for posting to Instagram. Access the base from the adjacent Morro Rock State Beach for a background of rough ocean waves and spectacular views of the surrounding natural features. Check out harborside Anchor Memorial Park for more great photo opportunities. The rock is a designated bird sanctuary and a nesting place for peregrine falcons, so take along a pair of binoculars.
Go Hiking in Montaña de Oro State Park
Montaña de Oro is an 8,000-acre public park just south of Morro Bay. The scenic park is a popular spot for hiking and backpacking, and it features around 50 sites for RV and tent camping. The park is named in honor of the many colorful wildflowers that bloom in the spring. For a long and challenging afternoon hike, take the trail that leads to the 1,347-foot Valencia Peak, the park's tallest point. The view will be well worth the haul up the steep trail. Spooner Cove, a popular beach in the park, has a wide beach area and fascinating rock formations. It's the perfect place to cool off after a long hike.
Go Mountain Biking through Morro Bay State Park
Morro Bay State Park offers plenty of exciting opportunities for outdoor adventures, such as mountain biking, hiking, bird-watching, canoeing, and kayaking. Morro Bay is very bike-friendly, with excellent trails. Bring your own bike or rent one in town and pedal across the scenic vistas. The park is easy to access from town, and once you're there, you can rent a kayak or canoe and have two adventures in one. The park also has a campground, a marina, and an 18-hole public golf course.
Play Chess on a Giant Outdoor Chessboard
The Embarcadero is the main thoroughfare in Morro Bay. This is where you'll find the best shopping and dining options. To the south near the Morro Bay National Estuary is Marina Square, a seaside shopping center. Centennial Plaza is the area's major landmark. The grassy plaza has a giant outdoor chess board. Join in the fun or, if you aren't a chess player, watch from one of the scenic resting spots.
Morro Bay provides endless opportunities for adventures the whole family will enjoy. Visitors to Morro Bay will find the perfect blend of elegance, comfort, and peaceful atmosphere at Ascot Suites. We have everything our guests need for a relaxing stay, from cozy fireplaces and deep jetted tubs to balconies featuring views of the bay and Morro Rock. Our wide array of amenities include mini-refrigerators, coffee and tea service, and flat-screen televisions. To reserve a room at one of the most comfortable hotels in Morro Bay, call us today at 800-887-6454.
At Ascot Suites, we're currently running a "Weekend with Benefits" special you should take advantage of if you're planning on coming to Morro Bay for a weekend. Check out the special here: https://ascotsuites.com/offers/weekend-with-benefits-special-benefits/