8 Essential Items to Include on Your Pre-Travel To-Do List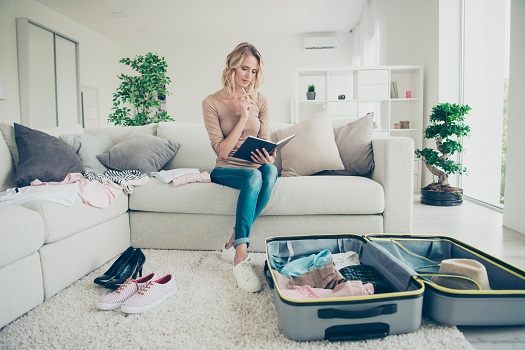 Traveling to Morro Bay gives you the chance to dive into some of the best California tourist spots. You'll love visiting the beach, where you can see lots of local wildlife, and you'll find the nearby eateries are a culinary delight. As you get ready to leave for your trip, make sure to add these items to your pre-travel checklist.
1. Make Your Reservations
If there's anything you don't want to miss in Morro Bay, you'll want to make sure your name is on the reservation list. Look for restaurants that offer fine dining and call ahead to make your reservations. You'll also want to book your room at a Morro Bay hotel so you know you'll definitely have somewhere to stay without leaving the Bay.
2. Remember to Pack a Light Jacket
In Morro Bay, the temperatures rarely dip below 40 degrees Fahrenheit, but the evenings can still get a bit chilly during the winter months. Make sure to pack a light jacket or wrap. You'll also find it helps you feel warmer when you're indoors with cold air conditioning blowing.
3. Put Together Your COVID Kit
Once you hit the seaside, you'll practically forget you're living during a pandemic. Yet you'll want to have what you need to follow the local precautions for safety. Pack some extra masks, and don't forget to bring hand sanitizer. Staying healthy helps you enjoy each day of your trip.
4. Check the Theater Schedules
After spending a day at the beach, you'll enjoy relaxing as you catch a show in the evening. Morro Bay has local theater and musical groups that are well worth making advance arrangements to see. Securing your tickets before you go gives you a way to fill up the hours after the sun goes down.
5. Purchase Travelers Insurance
You don't want to think something could go wrong, but it's best to be prepared for anything. Travelers insurance can help you recoup the cost of plane tickets and lodging if something causes you to miss your trip.
6. Ask Your Traveling Partners for Ideas
Whether you're traveling for business or with your family, you'll want to make sure everyone has fun. Ask your traveling partners if they want to visit the local aquarium or go see the iconic Morro Rock. You'll be able to plan now to make their dreams come true.
7. Warm Up for Some Walking
If you've been fairly sedentary, you'll love knowing that California's beautiful weather inspires people to get outside and move around. You'll be staying near some gorgeous walking paths, such as those at the Morro Bay National Estuary and the Embarcadero. Prepare for a lot of walking by packing a pair of comfy shoes and doing some stretches before you leave.
8. Plan for Other Outdoor Adventures
Kayaking, whale watching, and biking are all potential ideas to kick-start your planning for a few unique adventures on your trip, so you might want to plan for adding rentals to your budget or bringing some gear as you pack for your trip. Filling your itinerary with a mixture of vigorous and relaxing activities gives you a good start for planning a fun-filled vacation.
When you're planning your vacation, make sure to reserve a room or suite at Ascot Suites, one of the most comfortable Morro Bay hotels available. Our English-style rooms welcome guests for any occasion, whether it's a romantic getaway or a family vacation. Relax and enjoy the coastal breeze on our peaceful rooftop sundeck with stunning views of Morro Bay and Morro Rock, snuggle up in front of your fireplace, lounge the day away on your balcony, or enjoy a long soak in your deep jetted tub. To find out more about our exceptional accommodations and reserve your room, call us today at 800-887-6454.