What's the Best Way to Experience the Local Culture when I Visit Morro Bay?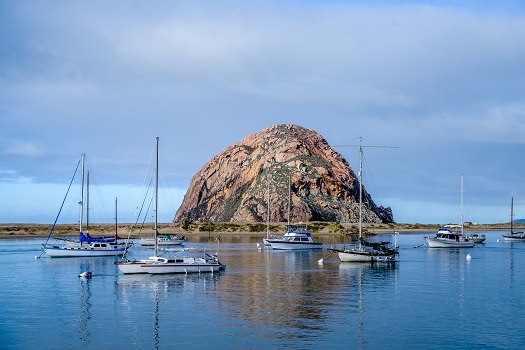 There's nothing wrong with getting totally touristy when visiting a coastal destination like Morro Bay. However, if you prefer to blend in when you're staying and exploring here, doing what the locals already do on a regular basis is a great way to absorb more of the culture common in the area. Below, the welcoming staff from Ascot Suites, one of the top hotels Morro Bay visitors trust for exceptional service and ultimate comfort, offer some tips on what you can do to enjoy Morro Bay's casual, dynamic, invigorating, tasty, and incredibly rewarding local culture.
Absorb the Local Art Culture
Many locals are well aware of the thriving art scene in Morro Bay. Enjoy it yourself by visiting places like the Morro Bay Art Association Gallery, the Gallery at Marina Square, and the Morro Bay Public Art Foundation. There's an annual art and fine craft show that takes place in the area as well, usually in the spring. Some local galleries also host events throughout the year that are open to the public.
Fully Experience the Great Outdoors
Go beyond looking at the many wonders of nature on display here and experience the great outdoors in a more active and involved way during your visit. Morro Bay State Park alone is a place where many locals go to enjoy activities that include:
• Camping at one of the campsites here
• Walking or hiking along the Marina Peninsula Loop Trail and other trails accessible here
• Kayaking or sailing in adjacent waters
If you prefer something a bit more off the beaten path, check out some of the lesser-known spots locals tend to prefer. One of these is a five-mile trail loop in Los Padres National Forest, which is located off Highway 41 between Atascadero and Morro Bay. You can even see Morro Rock from here on a clear day.
Fishing for sport is part of the local Morro Bay culture, too. It's something you can do at quaint spots like the Morro Bay T Pier, and there are plenty of local tackle shops and places where you can buy or rent fishing gear.
Check Out the Live Music Scene—& Grab a Bite & a Brew
Another big part of the local culture in Morro Bay is live music. Locals tend to prefer food and cold brews with their live music—a habit that won't be too difficult to hop on board with during your visit here. Local haunts like The Siren Rhythm & Booze serve up tasty fries and nibbles while giving local musicians the spotlight on a big stage. You'll also find live music that can be enjoyed locally in wine bars and pubs with highly recommended menu selections. Even the farmers' market in Morro Bay includes live music at certain times.
Dig into the Seafood
Speaking of food, for more than a century, Morro Bay has been a place where seafood is largely produced locally. Not surprisingly, seafood is a big part of the local culture here. Seafood menu options that are especially popular among locals include:
• Creative fish and chips meals
• Meals featuring cod, halibut, shrimp, or scallops paired with savory sides
• Clam and oyster dishes, including clam chowder and barbecued oysters
With so much to experience in Morro Bay, it will take you several days to enjoy everything on your must-do list, so reserve your room today at Ascot Suites, where you'll find the perfect blend of elegance, comfort, and peaceful atmosphere. We have everything our guests need for a relaxing stay, from cozy fireplaces and deep jetted tubs to balconies featuring views of the bay. Our wide array of amenities include mini-refrigerators, coffee and tea service, and flat-screen televisions. To reserve a room at our premier Morro Bay hotel, call us today at 800-887-6454.