5 Unique Morro Bay Activities to Enjoy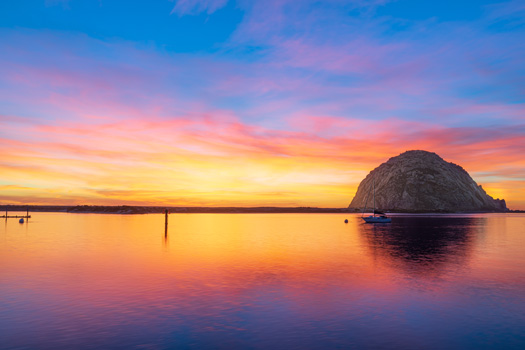 Morro Bay is a beautiful area, and you'd be hard-pressed to find something that isn't fun to do there. In some situations, though, it's more fun to do something out of the ordinary. The welcoming staff from Ascot Suites, one of the top hotels Morro Bay visitors trust for exceptional service and ultimate comfort, suggest five unusual things to do in Morro Bay that aren't common knowledge.
1. Visit Giovanni's Fish Market
One of the most important parts of vacation is eating delicious authentic local food. There are countless great restaurants in Morro Bay, but Giovanni's Fish Market stands out for a couple of reasons. It serves authentic local cuisine, which should be a big consideration for tourists who travel to this area to experience the culture. It's also an interesting place to visit on your trip and a restaurant you'll remember for the rest of your life.
2. Go Horseback Riding on a Beautiful Beach
There are beautiful views, and then there's this view. There's nothing more beautiful than a beach at sunset, but add to that a smooth horseback ride with a friend or loved one, not to mention the wow factor. Riding a horse across the beach at sunset is truly something you'll never forget, and your friends and family likely won't forget it either, because with that view, you're going to be taking pictures and showing them to everyone you know.
3. Shop at the Garden Gallery for Unique Souvenirs
The Garden Gallery is a unique consignment shop in the area where visitors are able to buy the most interesting souvenirs from an authentic store. They sell small plants, paintings, glassware, and other homemade goods. It's a fantastic place to explore on vacation, and it isn't the most tourist-heavy location.
4. Visit William Hearst's Famed Castle
It took nearly three decades to build this amazing castle to suit Hearst's taste. There's an abundance of beautifully decorated rooms that have attracted tourists for years since the land became part of a state park after Hearst's death. The pool is the centerpiece of the land, and it was rebuilt three separate times to please the owner. It's a unique place to visit and something you can brag about for years.
5. Learn at the Museum of Natural History
Going on vacation is always a good time to explore a region's history and learn more about the place you're visiting. A good explanation of the natural history of Morro Bay can help visitors enjoy it more. As they gain respect for the area, visitors gain interest. A trip to the museum of natural history is more authentic when learning about the place you're visiting.
Visitors to Morro Bay will find the perfect blend of elegance, comfort, and peaceful atmosphere at Ascot Suites. We have everything our guests need for a relaxing stay, from cozy fireplaces and deep jetted tubs to balconies featuring views of the bay. Our wide array of amenities include mini-refrigerators, coffee and tea service, and flat-screen televisions. To reserve a room at our premier Morro Bay hotel, call us today at 800-887-6454.