How to Make Sure Your Morro Bay Vacation Experience Is Unique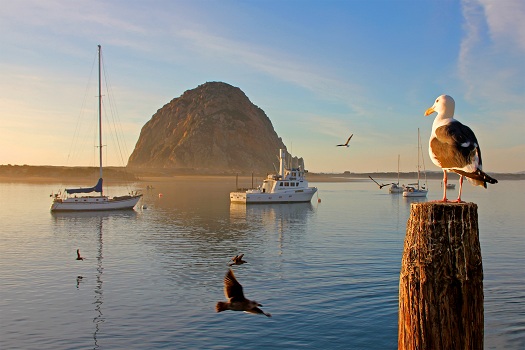 Morro Bay, a sleepy fishing village that's part of San Luis Obispo County, is more than one of the most desirable places for tourists to visit. This charming coastal California destination has much to offer, and it's the kind of place where you'll appreciate having a more unique experience. If this is what you aim to do, continue reading for tips on how to have an even more memorable trip to Morro Bay, brought to you by the welcoming staff from Ascot Suites, one of the top hotels Morro Bay visitors trust for exceptional service and ultimate comfort.
Go on a Fishing Expedition
Morro Bay has a long history of fishing due to its proximity to open waters. If fishing appeals to you, make your trip here a bit more unique by chartering a boat locally or arranging to go on a fishing expedition. It's a great way to relax and unwind while exploring the many natural wonders found here.
Book a Chartered Cruise
As long as we're on the topic of water, another unique way to experience Morro Bay is to book a chartered cruise to explore the local waters. This is an option that can be even more appealing if you'll be traveling with a group of friends or family members. Plus, you'll be able to check out dolphins and other marine animals commonly found in or near the waters surrounding Morro Bay.
Pick Up Seashell Accessories
Located along the Embarcadero, which is the city's main thoroughfare, The Shell Shop is a long-time favorite local spot worth discovering during your visit. You'll be rewarded for your efforts with some unique seashell-related accessories and souvenirs.
Experience the Local Nightlife
The nightlife scene in Morro Bay is unique as well, since it's on the more casual and laid-back side. For instance, there are many bars where you can sip a few drinks or locally sourced craft beers during the evening hours on a patio overlooking the water. Places like The Siren throw live music into the mix.
Go Camping
A truly unique way to experience Morro Bay is to put aside some time to go camping during your trip. You can do this at the Morro Bay State Park Campground or at select locations along the waterfront.
Bike Around Town
Once you get settled, explore Morro Bay in a unique way during your trip by renting a bike locally. You'll be able to casually move along smoothly paved areas like the Embarcadero to see what catches your eye as you check out the shops and eateries within this area.
Try More Unique Local Delicacies
Speaking of food, please your palate in a more unique way during your trip to Morro Bay by sampling some of the dishes and delicacies popular with locals. This list includes:
• Barbecued oysters smothered in garlic butter
• Clam chowder served uniquely at places like Dutchman's Seafood House in a bread bowl with crabs included
• Seafood omelets to start your day at Dorn's Breakers Café and many other local spots
• Huge pancakes served at places like Frankie & Lola's Front Street Café
If you're searching for a unique vacation destination, you're sure to love Morro Bay. Whether you're traveling with the whole family or simply taking a few days away to relax and rejuvenate, you'll be amazed by the elegance, comfort, and calming atmosphere you'll find at Ascot Suites. From rooms with cozy fireplaces and balconies featuring views of the bay to the rooftop sun deck overlooking Morro Rock, we can provide you with the ideal relaxing getaway. If you'd like to reserve a room at our charming Morro Bay hotel, call us today at 800-887-6454.