Safe Ways to Visit Morro Bay during the Coronavirus Pandemic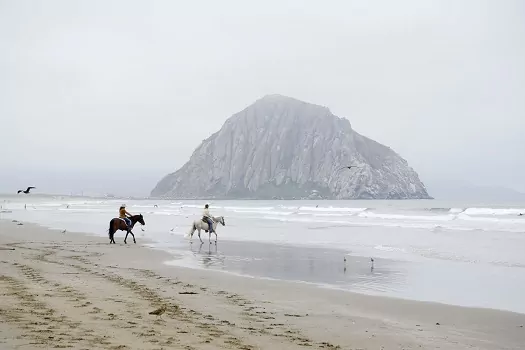 The beach town of Morro Bay is located on California's Central Coast. Visitors can enjoy outdoor activities such as surfing, kayaking, and hiking throughout the year in Morro Bay. Being outdoors offers opportunities to safely enjoy your surroundings without feeling like you're missing out on anything. The friendly team from Ascot Suites, a premier hotel in Morro Bay visitors can rely on for maximum comfort and high-quality service, offer a few safety tips to follow when you travel to Morro Bay. 
Do Some Walking
There are so many areas where you can bask in the natural beauty and smell the salty sea air in this former fishing town. It's easy to practice safe social distancing when walking along the many trails by the beach. Right on the bay, you'll find the state park, the Heron Rookery Natural Preserve, and the Morro Bay National Estuary. The path between the rookery and the Morro Bay Museum of Natural History is always a peaceful stroll. Don't forget to see Sweet Springs Nature Preserve and El Moro Elfin Forest just a few miles away in Los Osos. A little further south is Montaña de Oro, with miles of trails to keep your distance while gazing at the sparkling water or enjoying the freshness of the early morning fog.
Enjoy Activities Close to the Water
Wiggle your toes in the sand and take a dip in the water. Picking up sand dollars thrills beachgoers of all ages. Spend a few hours taking a hike along the sand from Morro Rock to Cayucos at low tide if you're feeling ambitious. It's best to have someone pick you up at the other end, though, since high tide might cover up part of your earlier walk. It's fun to get out in the waves and surf or sit in the sand and watch.
Attend Outdoor Festivities
Some of the regular yearly outdoor festivals and activities may return in 2021, but others will be virtual or wait another year for safe in-person attendance. The Avocado Festival, currently scheduled for September 2021, offers live music and great food. The Harbor Festival is expected to return in October 2021 to celebrate fall and the exquisite food and wine of California's Central Coast.
Keep Your Mask On
COVID-19 may be declining in some areas, but you're still required to keep your mask on when out and about. This includes wearing a mask in your hotel's public areas, grocery stores, souvenir shops, and restaurants (even though most are offering outside dining or takeout). Use hand sanitizer when it's available, and continue to wash your hands often. Your hotel is taking extra precautions to keep you protected. Go out and make lots of memories while staying safe in Morro Bay.
When you're planning your getaway to gorgeous Morro Bay, choose a hotel that offers high-quality service and maximum comfort. If you're looking to stay at one of the most welcoming, comfortable Morro Bay hotels, reserve a room or suite at Ascot Suites. You'll have all the amenities you need for a relaxing stay, including a mini-refrigerator, flat-screen TV, complimentary WiFi, and free parking. Some of our rooms also feature deep jetted tubs, in-room fireplaces, and private balconies. To learn more about our exceptional accommodations and reserve your room, call us today at 800-887-6454.