Should I Travel Light when I Vacation in Morro Bay?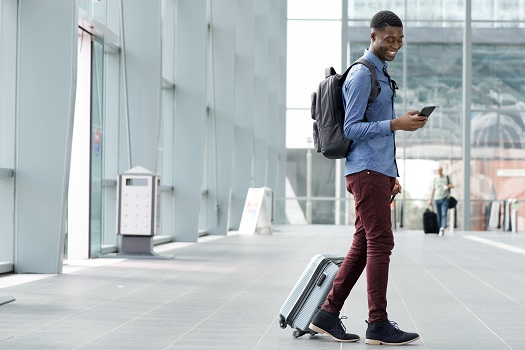 Home to a nearly 600-foot volcano remnant and cradled by beautiful blue waters, Morro Bay is a serene and inviting coastal paradise. If you've already made up your mind to visit this city known for its cooler temps and abundance of wildlife, it's time to focus on a few other important things—like what to bring with you. Below, we go over key things to keep in mind as you determine if traveling light is something you can do when coming to Morro Bay.
Duration of Your Trip
How lightly you can travel when coming to Morro Bay will depend on the duration of your visit. If you'll only be coming for the weekend, you should be good to go with one or two small travel bags. But if you have plans for a longer stay at a Morro Bay hotel, you'll at least need to bring a sufficient change of clothes and other travel essentials that matter most to you.
Time of the Year You'll Be Coming Here
According to WeatherSpark, winters in Morro Bay can be cooler and wetter, but temperatures rarely get below 40 degrees F. This means you'll have to bring some warmer clothes if you'll be visiting in the late fall or winter, but you won't need anything too bulky like a fluffy parka. In other words, when it comes to clothes, it's definitely possible to travel light when visiting Morro Bay.
Your Travel To-Do List
The items you'll need to pack will also depend on your travel itinerary. However, if you do some research and planning, you may still be able to travel light even if you have plans to hike, bike, camp, or go horseback riding while here. We can confidently say this because the Morro Bay area is home to many shops that sell or rent outdoor gear and accessories.
How Much You Plan to Pick Up in Morro Bay
The Embarcadero is Morro Bay's main thoroughfare. As such, it's a great place to pick up souvenirs, an assortment of rare finds, and unique accessories. It can be a good idea to travel light if you know you'll be looking for things of this nature to bring back with you. This is also an effective way to avoid being overwhelmed by a bunch of extra bags on your return trip.
Boost your odds of being able to travel light when coming to Morro Bay by:
• Starting with smaller suitcases or bags so you're not tempted to bring extra stuff
• Using an inexpensive set of travel scales to keep track of the weight of your bags
• Putting together a packing list based on what you'll absolutely need to bring
• Crossing things off your list if you discover similar items you can buy or rent in Morro Bay
• Using compression packing cubes for clothes
• Bringing shoes that can be used for multiple purposes
• Packing lightweight clothes and only a few things for chilly evenings—the general recommendation for California's coastal cities
When you're planning your vacation, make sure to reserve a room or suite at Ascot Suites, one of the most comfortable Morro Bay hotels available. Our English-style rooms welcome guests for any occasion, whether it's a romantic getaway or a family vacation. Relax and enjoy the coastal breeze on our peaceful rooftop sundeck with stunning views of Morro Bay and Morro Rock, snuggle up in front of your fireplace, lounge the day away on your balcony, or enjoy a long soak in your deep jetted tub. To find out more about our exceptional accommodations and reserve your room, call us today at 800-887-6454.