Great Suggestions for First-Time Travelers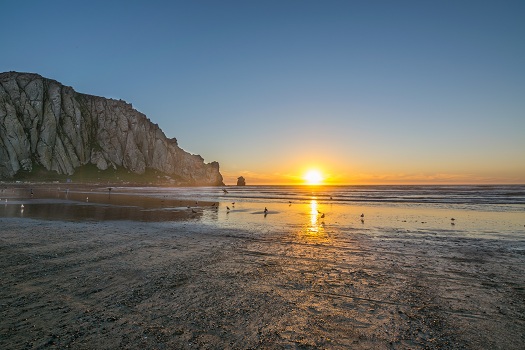 Traveling can enable you to have a fantastic vacation full of must-see sights and one-of-a-kind adventures. However, planning for a trip can be challenging, and there may be some preventable issues during your vacation. To avoid these issues, it's best to plan and be prepared for situations like bad weather, closed businesses, travel delays, and more. Below are some basic tips that are beneficial for first-time travelers.
Research the Destination Spot
You can always hire a tour guide to show you around, but doing some research before your trip could help you learn more about the place and plan the perfect activities and outings. To find essential details about attractions, accommodations, dining, beaches, and more, review Morro Bay's information guide. You can also get insights from others by checking online travel message boards or reading reviews on websites. Some reviewers provide photos along with their comments.
Book Reservations
Whether your plans involve staying at a Morro Bay hotel, going to a popular restaurant, or taking a romantic boat ride near your vacation spot, you should always make reservations ahead of time. Some private areas on the beach are available on a first-come, first-served basis but allow pre-booking. To ensure your trip goes as planned and you see as many of the sights on your list as possible, make sure to book ahead. Keep in mind that although some businesses may only permit reservations a month in advance, other places may accept reservations up to 90 or 180 days in advance, so you'll need to check with each place to ensure you can secure a spot.
Pack Accordingly
You don't want to arrive at your destination and experience unexpected weather, especially during the California summer. Some people expect Morro Bay to be hot in the warm months, but the nights are often cool. Therefore, it's best to pack lightweight jackets, pants, and sweaters. Additionally, you should always pack accessories and products like reef-safe sunscreen and raincoats. It's a good idea to carry comfortable shoes if you decide to go hiking. Comfortable shoes and clothing are also essential when traveling, whether via airplane, car, train, or boat.
Purchase Travelers Insurance
Accidents happen, and plans change. However, it could be too expensive to reschedule plane tickets, hotel stays, and more without travelers insurance. Purchasing travelers insurance could prevent you from losing money and allow you to change plans with less stress and fewer hassles. Learn more about the available policies by speaking with your travel planner to see which travelers insurance option is best for your trip. Remember that spending a little money on the policy could save you a significant amount if you have to revise your schedule.
If you're planning a visit to California's beautiful central coast, make sure to reserve a room or suite at Ascot Suites, one of the most comfortable Morro Bay hotels available. Whether you're vacationing with the whole family or simply taking a few days away to relax, you'll love the elegance, comfort, and calming atmosphere at our charming hotel. We're within walking distance of a wide array of locations with stunning views that will take your breath away. To learn more about our exceptional accommodations and reserve your room, call us today at 800-887-6454.