Morro Bay's Best Walkable Spots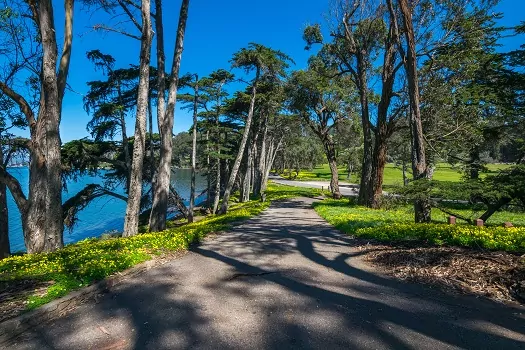 Given its convenient location, the Embarcadero is often considered the most walkable area of Morro Bay. While the city's main waterfront drag is certainly pedestrian friendly, there are some other areas where you can walk and find just as many things to see and do to make your visit even more memorable. Here's a closer look at some great spots in Morro Bay where you're welcome to walk during your time in this charming coastal paradise, brought to you by the people who know the area best, the friendly staff at Ascot Suites. Visitors looking for the finest Morro Bay hotels will love our relaxed charm, and we're within walking distance of a wide variety of the area's most popular attractions.
The Embarcadero
Easily accessible from pretty much any part of Morro Bay, the city's main thoroughfare is a great place to go for a productive and casual walk once you get settled after arriving. Take a break from your walk and enjoy a quick bite at one of the casual eateries here, many of which offer outside seating. Walk along the harbor front in the Embarcadero to find shops and boutiques where you can buy hats, t-shirts, taffy, seashells, assorted collectibles, beauty products, and many other unique finds. As long as you're walking in this area of Morro Bay, make your way to Centennial Plaza. While resting your feet on one of the benches here, take a moment to check out the giant chessboard on the ground.
The Embarcadero is also home to:
• The Marina Square shopping complex, where you can browse at local art galleries
• The Morro Bay National Estuary, where you can view exhibits developed to highlight wildlife found throughout the area
• Breweries serving craft beers made from local ingredients and restaurants with impressive wine menus
• Tasting rooms where you can sample jellies, olive oils, wines, and other offerings
Morro Bay State Park
Cradled by a popular local marina, Morro Bay State Park is another highly walkable area you'll want to check out during your visit, especially if you have an appreciation for outdoor activities, impressive views, and the many wonders of nature. For a more invigorating walking experience, pack your hiking boots and explore one of the hiking trails accessible from this park. If you prefer a more challenging walk, head over to the upper section of the nearby Morro Bay State Park Campground. From here, you can trek your way to the top of Black Hill. You'll be rewarded with spectacular ocean views, which could be even more enjoyable if you time your walk later in the day as the sun is setting.
Morro Strand State Beach
Get an up-close-and-personal look at Morro Bay's most recognizable natural feature, Morro Rock, by putting on a sturdy pair of walking shoes and making your way to Morro Strand State Beach. Adjacent to Morro Rock, this beach has rougher waters, but it's a great place to take in the view. From this vantage point, you may also be able to see some of the peregrine falcons that nest on the volcanic remnant that is Morro Rock.
After a day of strolling around Morro Bay taking in the fresh air and sunshine, you'll be ready to put your feet up and relax in the elegance and comfort of your room at Ascot Suites. From cozy fireplaces and balconies featuring views of the bay to the rooftop sun deck overlooking Morro Rock, we can provide you with the ideal relaxing getaway. If you'd like to reserve a room at our charming hotel in Morro Bay, call us today at 800-887-6454.