Tips for Staying Organized during Your Vacation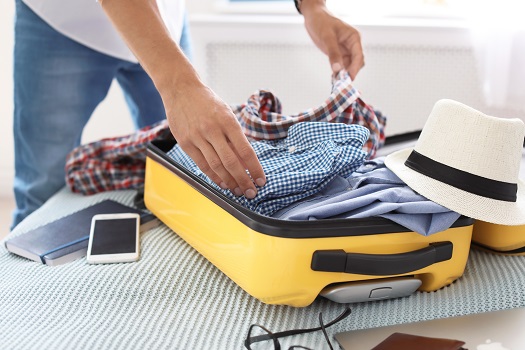 Taking a trip allows you to try new adventures while learning more about different cultures. Resting and regrouping are also objectives many people have when they take time away and travel. However, being unorganized can cause stress and make a vacation less enjoyable. Therefore, it's best to prepare ahead of the trip with a checklist and activity log. Even if things change, being organized could make your adventure more enjoyable.
Keep Reservations in Order
Storing information about your flight, rental car reservation, and other travel details in a safe location can keep these details secure and organized. Keep in mind that if you misplace airline information, you could miss the flight and have to spend additional money for another transportation option. Keeping the reservations in order, complete with confirmations and purchase receipts, can prevent you from losing out on transportation. For instance, some rental car agencies overbook, and they cancel reservations as a result. Without your reservation and confirmation, you have no way to prove the rental car was booked. However, storing these details correctly in your phone, email, or a traditional folder could prevent cancellations and secure your travel options.
Unpack Immediately
In Morro Bay hotels that don't have dressers, hang clothing in the closet areas. Some of these spaces have flat surfaces to store items that don't need to be hung up. Unpacking immediately prevents you from struggling to remember what outfits you have. Instead, you can see the clothing and determine what you're wearing for each activity or outing. Another tip for staying organized is repacking the items you've worn. You can wash these articles of clothing at the hotel or place them in a laundry bag.
Take Photos of Luggage
Photographing the items you pack can reduce your odds of leaving anything behind. If you make last-minute changes before going home, you'll need to take new photos, but only focus on your added and removed items. The objective is to have proof of what was brought and is being left behind so you aren't stressing about what's missing when you get back home. Make sure to save the pictures in a miscellaneous folder in your photo gallery and send the images to your email so you have multiple copies.
Research Surroundings
Many businesses cannot be found online, but they offer fun activities, delicious food, great shopping experiences, and more. Finding these hidden gems is great. However, most companies advertise their services and products online, allowing you to plan fun adventures ahead of time or while on vacation. Planning your activities could help you stay organized even if you don't participate in all the plans. You can spend less time focusing on what to do and instead look at the options you found and spend more time enjoying the fun. Researching surroundings, including the distance from your hotel in Morro Bay, could also prevent you from becoming lost while out and about. Give these details to your family members in the event you all get separated.
When you're planning your travels to Morro Bay, make sure to reserve a room or suite at Ascot Suites, a comfortable, charming hotel in Morro Bay. Our peaceful rooftop sundeck offers stunning views of Morro Bay and Morro Rock, and you can snuggle up in front of your fireplace, lounge the day away on your balcony, or enjoy a long soak in your deep jetted tub. To find out more about our exceptional accommodations and reserve your room, call us today at 800-887-6454.