Things to do in Morro Bay this Fall: Butterfly Migrations, Festivals, Breezy Hikes, and More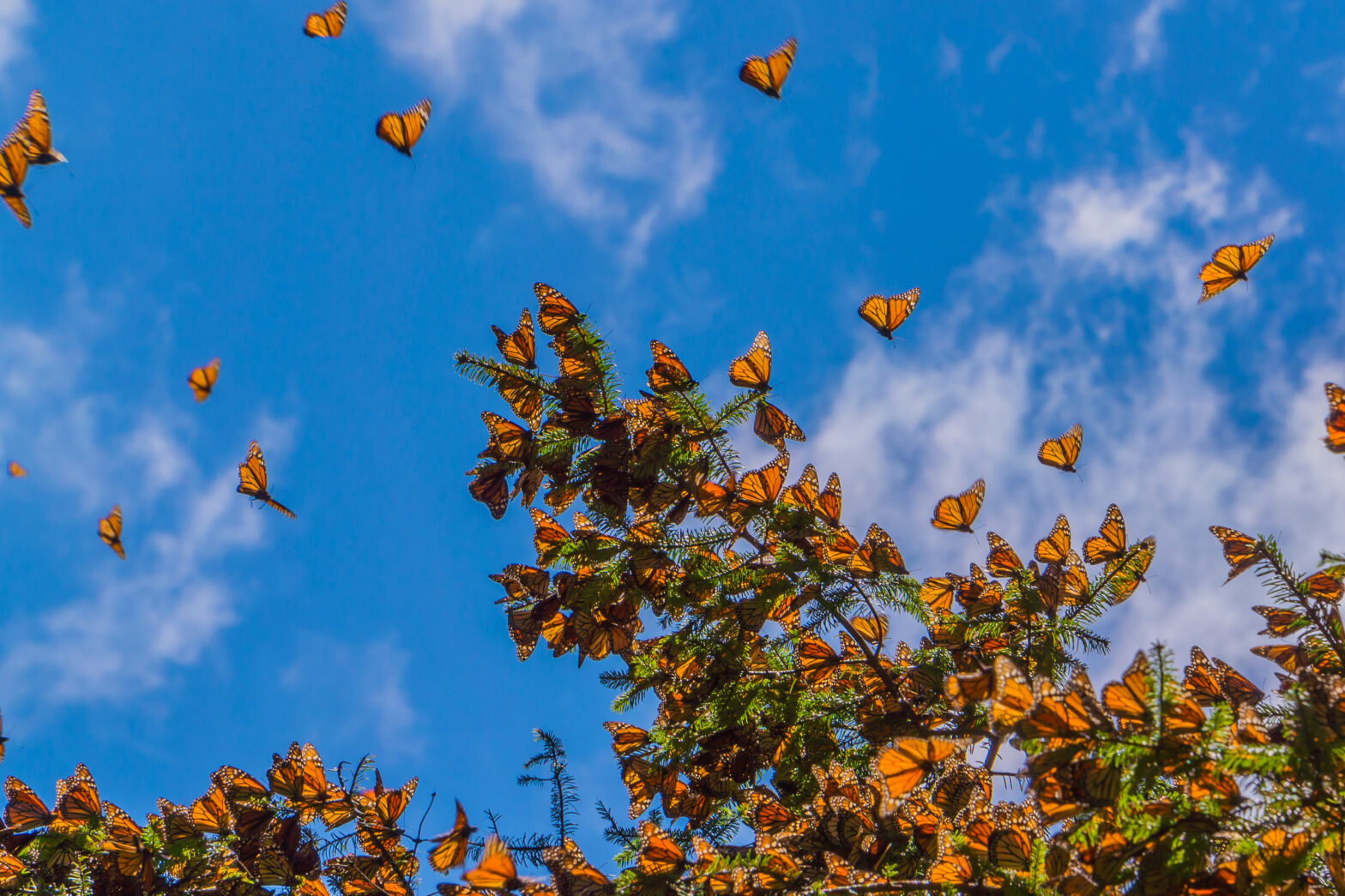 Morro Bay is an adventurer's hidden paradise on the shores of San Luis Obispo County. Located on the central coast of California, you'll find a rich history mixed with a protected sealife ecosystem, you will be surprised at the endless magic and things to do in Morro Bay.
With humble beginnings as a fishing town, you can experience Morro Bay's rich sea life and ecosystem, including dolphins, seals, and otters.
Don't be fooled by its size – this small fishing town packs a mighty punch of must-dos for all ages. Whale-watching tours, sunset cruises, and fishing charters will have water lovers enthralled year-round. Fall in Morro Bay is something extra special. Morro Bay in November means corn mazes, pumpkin patches, and the Annual Witches/Warlock Paddle. If you're looking for outdoor adventure, you can enjoy cycling, kite flying, kayaking, sailing, standup paddle boarding, and even surfing! All year round, Morro Bay activities are available and fun for everyone.
Here are some of the best things to do in Morro Bay this breezy season:
Go Hiking
Hiking is one of the must-do things to do in Morro Bay. You simply can't leave without traversing a few of the many hiking trails in town. There are several Morro Bay hiking trails to explore with a diversity of levels. Bike, hike, run, and explore trails like Black Hill Trail, the Cerro Alto Trail Loop, and the Morro Bay Harbor Estuary. If you're looking to elevate your experience, hop on the Cerro Alto Trail Loop. At approximately 4.5 miles long, this 6-hour hike is the longest trail in Morro Bay.
If you've got furry friends on your trip, be sure to check ahead that they are welcome on your trail of choice! Proper equipment and clothing in fall and winter will ensure you have the best time. Snacks and water are always a good idea, too!
Have fun at the Maritime Museum Family Fun Day
Spend your Saturday afternoon on October 8th at Morro Bay's Maritime Museum Family Fun Day and witness the city celebrate its coastal culture and maritime heritage. It's a great way to interact and immerse with the city's fun, and laid-back locals with plenty of entertainment throughout the day. Expect games, contests, demonstrations, fishing booths, treasure hunting, sandcastle building, and other activities. The event starts at 9am with the Rotary's annual Cuckie Derby and will continue until 4pm. Check out their website for more information.
Experience the phenomenal butterfly migration
If you're in Morro bay in November, you will not want to miss out on the amazing migration of wintering Monarch Butterflies this fall – it is one of the absolute best things to do in Morro Bay. The California coast is the only place in the continental United States where you can find these magnificent creatures. During their journey, Monarchs can be found resting in the sweet-scented Eucalyptus trees. You can find them from October to March, but they are most active from November through February.
Visit the Museum of Natural History and Morro Bay Estuary Nature Center to learn more about this state's most beautiful butterfly. These establishments provide shows, presentations, and activities for children and adults.
Join the Annual Witches/Warlock Paddle
Participate in the annual Witches/Warlock Paddle and help raise awareness and donations for the local food bank on October 22, 2022, Saturday at 4pm. About 200 people participate in it each year. It starts on the waterfront of Coleman Park and continues along the Embarcadero.
This tradition has been going on for about 10 years to collect canned goods and cash donations for those in need. You'll need to bring your own equipment and costume, but there are options to rent a board at the venue. Keep in mind that there will not be any lifeguards or supervision present.
 If paddling isn't your cup of tea, grab a chair and a warm cup of coffee, and watch the festivities of the event!
Celebrate Halloween in Morro Bay
Dress up, dance, and play games at the numerous parties and events hosted by the town, including the annual Molly Ringwald Project 80's Halloween Party. It is a party at The Siren that brings the memories of the 80's to the forefront with a six-person cover band. The event will start on October 28 at 7:30 PM PDT.
Come Trick-or-Treat with other families on October 31, from 3 PM to 5:30 PM. There will be a fun street party that was offer music, a bounce castle, haunted trolley, face painting, and games.
Maritime Family Fun Day on Oct. 8 from 10 am to 2 pm
 __________________________________________________________________________________________________________________________
Staying in Morro Bay is easy and comfortable with Ascot Suites. A smoke-free hotel with 32 rooms, enjoy the view of Morro Bay and Morro Rock with our rooftop sundeck. The Embarcadero and downtown are just a short walk away, too. Whether you want to eat and relax at a restaurant or want to test your physique on the longest trail in Morro Bay – you're in the best location for either at Ascot Suites. Click the link below to book your room.