Fantastic Morro Bay Places for Families with Kids to Visit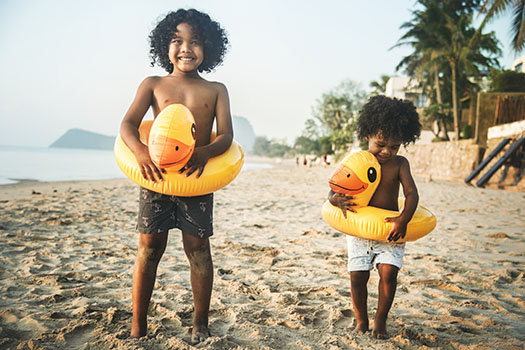 Morro Bay is a classic California seaside village. Located along the pristine central coast of the Golden State, Morro Bay offers the perfect family escape from the hustle and bustle of everyday life. This busy harbor town delivers stunning views of the Pacific Ocean, gorgeous weather, and a host of fun things for families to enjoy together. Here are some of the top kid-friendly spots to visit in Morro Bay, brought to you by the friendly team at Ascot Suites, one of the most ideally located hotels in Morro Bay.
Museum of Natural History
A trip to the Morro Bay Museum of Natural History is both fun and educational. Kids will love learning more about the tidal forces that affect the coastline, the geological features that make Morro Bay unique, and much more. A myriad of hands-on exhibits make it interesting for kids to learn more about Morro Bay. On your way out, make sure to stop at the small gift shop to pick up a stuffed animal as a souvenir of your visit.
Estuary Nature Center
Nature lovers will delight in exploring every nook of the Estuary Nature Center. This is an ideal place to try to spot otters, sea lions, and birds. Best of all, this center is free to visit. Make sure to bring jackets for the little ones, as the wind can make it chilly at times.
Morro Bay State Park
Outdoor enthusiasts won't want to miss this paradise. The highlight of a trip to Morro Bay State Park is a visit to the 50-acre Morro Rock. Kids will marvel at this volcanic mound that towers out of the water, providing the perfect backdrop for all your family vacation photos. In addition, you'll discover hiking and biking trails, a marina, and more. A saltwater marsh is home to many animals, including a wide variety of birds. This is a great place to visit when your kids need to run around and burn off energy while you soak up all the natural beauty.
Skateboard Museum
For something truly unique, make sure to pop in to the Skateboard Museum. This little slice of Americana is owned and operated by Jack Smith, an American skateboarding icon. The museum features a wide array of skateboards and artifacts detailing the history of the sport. You'll be able to immerse yourself in the skateboard culture as you browse the exhibits at this fun destination.
Harbor Boat Tour
You can't fully enjoy your visit to Morro Bay without getting out on the water. There are a number of ways you can make this happen. One of the most popular choices is to take a harbor boat tour. From your spot on the boat, you'll see marine life, breathe in the salty ocean air, and take in the beautiful views all around you.
With so much to do in Morro Bay, it will take your family several days to get to every place on your list, so reserve your room today at Ascot Suites. Our English-style rooms welcome guests for any occasion, whether it's a family vacation or a romantic getaway. Relax and enjoy the coastal breeze on our peaceful rooftop sundeck with stunning views of Morro Bay and Morro Rock, lounge the day away on your balcony, or snuggle up in front of your fireplace after a day of exploring. If you'd like to reserve a room at our charming Morro Bay hotel, call us today at 800-887-6454.