Guidelines for Safely Staying in a Hotel during COVID-19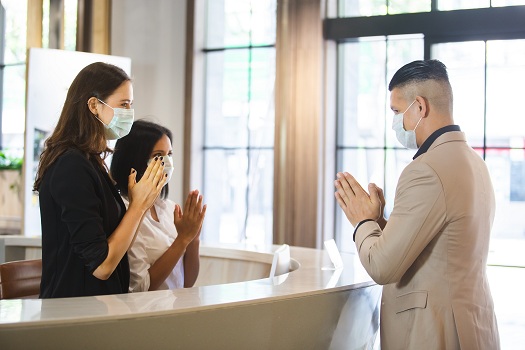 Traveling during a pandemic has the potential to be unsafe. But some travel may not be avoidable, so keeping yourself safe during the COVID-19 crisis is important. A hotel can definitely be a safe option, provided you and the hotel are taking precautions. The experienced staff at Ascot Suites, a premier hotel Morro Bay visitors can rely on for maximum comfort and high-quality service, explain what you need to know about staying safe in a hotel during the pandemic. 
Follow Safety Protocols in Public Areas
Masks, social distancing, and hand hygiene are the most beneficial mitigating factors, but knowing if that will be possible in a hotel setting can be a challenge. The CDC has provided guidance for businesses to keep patrons safe, such as operating at a lower capacity, providing hand sanitizer, and placing physical barriers to allow for social distancing. Hotel rooms are already separated spaces, so the largest risk will be in the public spaces.
Do Some Advance Research
When booking your stay, ask what the cleaning process is and if there's any time gap between visitors staying in the rooms. Fortunately, various cleaning products have proven effective against the novel coronavirus, so frequency of cleaning is more important than the specific substances used. A quick phone call or website search can provide you with much of that information before booking.
Minimize Contact
During your stay, utilizing contact-free options whenever possible is another way to optimize your safety. Most hotels allow guests to check in and out by phone in addition to having barriers and sanitizer available at the front desk. Ordering takeout and/or delivery is a safer option for meals, and keeping your mask on while in hallways will make your hotel stay much safer.
As vaccination rates increase, traveling and hotel stays will become even safer. However, if you're lucky enough to already be vaccinated, the above considerations still apply. Exposure reduction is the single most important factor in keeping yourself and others safe.
Stay Vigilant about Safety Practices
The main takeaway for hotel stays in this COVID-19 world is the same as for everything else: mask up, avoid crowds, and wash your hands often. The virus doesn't hang about in the air for days on end, and standard ventilation practices are sufficient to ensure safety. Even average times between guests checking in and out should be adequate for air safety in the room, but if you can book a room that's been vacant for a day or more, there will be almost no risk of any lingering virus. If a hotel stay is in your near future, the guidelines outlined above will be more than enough to keep you safe and comfortable during your travels.
At Ascot Suites, we always prioritize the health, safety, and wellbeing of our guests. If you're looking to stay at one of the most welcoming, comfortable hotels in Morro Bay, reserve a room or suite at Ascot Suites. We provide our guests with all the amenities they need for a relaxing stay, including mini-refrigerators, flat-screen TVs, complimentary WiFi, and free parking. Some of our rooms also feature in-room fireplaces, private balconies, and deep jetted tubs. To find out more about our exceptional accommodations and reserve your room, call us today at 800-887-6454.