The Coolest Restaurants in Morro Bay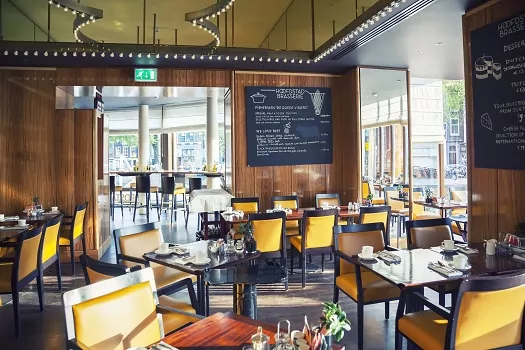 A few decades ago, Morro Bay wasn't widely known as a tourist destination. It was mostly a secret spot for surfers, hikers, and travelers who enjoy the great outdoors in coastal California. Once community leaders decided to build a local tourism industry around the mesmerizing Morro Rock, things changed for this charming beach town. These days, Morro Bay is an established tourist destination that offers everything from surfing and fishing to nature exploration and gastronomy. If you want to experience a burgeoning foodie scene, you need to visit Morro Bay and enjoy these cool restaurants that have opened in recent years, recommended by the friendly staff from Ascot Suites, a charming boutique hotel Morro Bay visitors return to again and again.
Beach Burger
Like many dining establishments on the California coast, Beach Burger offers a pet-friendly outdoor sitting area where you can enjoy gourmet versions of the All-American snack and meal we know as the burger. Everything from the buns to the beef patties and dressings are made from high-quality ingredients, and they feature tasty variations such as garlic butter sauce, fresh mushrooms, avocado slices, and more. The portions are quite generous, and the prices are just right. The best way to enjoy your meal is to dine al fresco on the patio overlooking the majestic Morro Rock.
Great American Fish Company
By Morro Bay standards, this seaside restaurant is well established because it dates back to the previous century, but it has always managed to stay relevant thanks to its ample selection of seafood dishes. The Great American Fish Company takes pride in always serving freshly caught seafood, and you should definitely try the grilled dishes because of their mesquite method of cooking, which results in a very flavorful dining experience.
Carla's Country Kitchen
If you want to taste authentic cuisine from the central coast of California, you need to visit this restaurant located near the beach. The breakfast and lunch menus feature Western dishes such as omelets, country scrambled eggs with fresh meats and vegetables, grilled sandwiches, and more. The souvenir shop attached to the restaurant offers all kinds of cool items that can serve as mementos of your visit.
Dark Nectar Coffee Saloon
This is the kind of place that will make you forget about Starbucks thanks to its extensive menu of specialty coffee beverages. You can also enjoy craft beer, select wines, and even kombucha tea. The gourmet meals include quiche dishes, breakfast burritos, and fresh sandwiches crafted by local chefs.
The Savory Palette
The name says everything about this waterfront restaurant, which offers a diverse menu of tapas, charcuterie, cheese platters, focaccia, soups, sandwiches, snacks, craft beers, and many wines pressed and bottled at local vineyards. Make sure to check the schedule to catch live music performances.
No matter what kind of dining experience you're looking for, you're sure to find the ideal restaurant in Morro Bay. Stay for a few days and enjoy the elegance, comfort, and laid-back atmosphere at Ascot Suites. Visitors who are looking for premier hotels in Morro Bay will love our relaxed charm, and we're within walking distance of a wide array of restaurants, shops, galleries, and entertainment. From rooms with cozy fireplaces and balconies featuring views of the bay to the rooftop sun deck overlooking Morro Rock, we can provide you with the perfect seaside escape. Call us today at 800-887-6454 to make your reservation.