What Are the Most Unappreciated Attractions to Check Out in Morro Bay?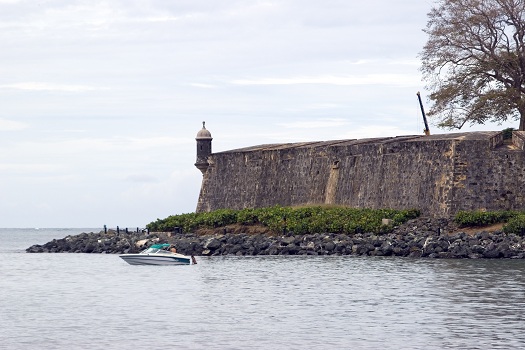 There's absolutely something to be said for popular Morro Bay attractions like the protruding volcanic remnant known as Morro Rock and the sprawling Morro Bay State Park, which is home to a marina, campground, and golf course. That said, there are some underrated or lesser-known—at least to newer visitors—things to do and see here that are just as captivating and worthwhile. Below, the friendly staff from Ascot Suites, a charming boutique hotel Morro Bay visitors return to again and again, shine a spotlight on some of the attractions in and around Morro Bay that are the most underrated.
Museum of Natural History
While spending some time at Morro Bay State Park, look for this on-site museum. Perched on a hill, it offers a perfect view of the Morro Bay Estuary. The museum itself has hands-on activities and engaging exhibits. It's a fun place to go for both kids and adults.
Main Street & Morro Bay Boulevard
Morro Bay's main thoroughfare, the Embarcadero, gets a lot of attention from both locals and visitors. However, it's home to some underrated treasures of its own, like the Morro Bay Maritime Museum, which has rare exhibits that include a World War II–era tugboat. But the more underrated destinations here can be found on Main Street and Morro Bay Boulevard. Art Center Morro Bay has exhibits you can view at this Main Street location, and Treasures Antique Mall on Morro Bay Boulevard has rare collectibles you can purchase.
Heron Rookery
This underrated Morro Bay attraction is located on State Park Road. Just look for the cluster of dead trees that have been affected by the droppings from the magnificent birds that nest in their branches. Incidentally, the eucalyptus trees found here are among the largest in this part of the country.
Absolution Cellars & Other Cold Brew Hot Spots
Morro Bay has some underrated destinations lovers of cold brews and tasty wines will appreciate as well. If you're in this category, check out Absolution Cellars, found on the Embarcadero. The Libertine Pub is a low-key waterfront brewery and pub with house ales and live music that's also worth checking out during your visit.
"Hidden" Tide Pools at North Point Beach
Accessible from California Highway 1 and located in the northern part of Morro Bay, North Point Beach has gorgeous natural rock formations and an awe-inspiring view. The beach itself isn't exactly a well-kept secret, but its tide pools are somewhat of an underrated attraction, since you have to know when to look for them. They're typically exposed during very low tide, but it's worth the wait. The tide pools can be reached by a staircase found at the end of Toro Lane.
Sweet Springs Nature Preserve & the Moonstone Beach Boardwalk
If you're looking for a serene underrated destination in the Morro Bay area, make your way to the Sweet Springs Nature Preserve in nearby Los Osos. This beautiful sanctuary has viewing platforms and benches where you can take in the sights and collect your thoughts. Nature trails are here as well if you prefer to walk around and explore the flora and fauna. For another underrated day trip option, consider a stroll along the Moonstone Beach Boardwalk in the nearby village of Cambria.
Add these attractions to your Morro Bay must-see list and start planning your vacation now by reserving a room or suite at Ascot Suites, one of the most comfortable and ideally located hotels in Morro Bay. The elegant English-style décor of our rooms welcomes guests for any occasion, whether it's a romantic getaway or a family vacation. Relax and enjoy the coastal breeze on our tranquil rooftop sundeck with stunning views of Morro Bay and Morro Rock, snuggle up in front of your fireplace, lounge the day away on your balcony, or enjoy a long soak in your deep jetted tub. To find out more about our exceptional accommodations and reserve your room, call us today at 800-887-6454.