Where Can I Enjoy a Fancy Dinner when I Visit Morro Bay?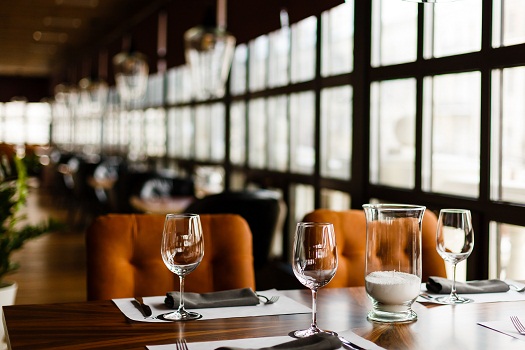 Visitors traveling to the seaside community of Morro Bay most likely have several activities already listed on their itineraries and have booked their accommodations in advance, but guests might also be curious as to where to find the finest meals in town. Here are some of the fanciest restaurants to consider when you visit Morro Bay, recommended by the friendly staff from Ascot Suites, a charming boutique hotel Morro Bay visitors return to again and again for special vacation getaways.
Distasio's on the Bay
This Italian restaurant offers guests the chance to dine indoors and enjoy the coziness of the 360-degree-view fireplace. Or some might prefer to enjoy the fresh air and sunshine while eating on the outdoor patio. The expansive list of starters includes bruschetta, fried mozzarella sticks, and fried clam rings. Main dish options enable visitors to order one or two items from a varied list that may include lasagna and eggplant parmigiana or butternut squash ravioli and cheese/spinach tortellini carbonara. Beverage selections include a variety of beers, sodas, and wines. The facility opens daily at 4:00 p.m.
Taco Temple
Owner and operator Jim League has more than three decades of restaurant experience. His facility specializes in California/Mexican fusion served in upscale style. Cheese quesadillas, taquitos, and temple nachos are some of the popular appetizers. Main dishes include fancy burritos and tacos. Guests might also choose specialty platters consisting of a choice of enchiladas, fajitas, or rellenos with black beans, rice, and salad topped with sour cream and guacamole. Diners might opt for individual sides or choose a meal from the day's chef's special. Accompany your meal with soda, beer, or wine. Desserts are also made fresh daily. The restaurant opens daily for brunch and dinner at 11:00 a.m.
Thai Bounty
This unique venue actually has two restaurants, Thai Bounty and Milanés Cuban Cuisine. Thai meals might include a starter of spring rolls or sriracha chicken wings followed by Massaman curry, a dish that features a combination of tri-tip beef, potatoes, onions, peanuts, and chili in a Massaman curry coconut sauce. Cuban options include the Hemingway plate, which consists of crispy fried fish served with sauteed onions and tostones. Toasted specialty sandwiches are also an option. The restaurant welcomes diners Wednesday through Monday from 8:00 a.m. to 3:00 p.m. and 5:00 p.m. to 9:00 p.m.
Windows on the Water
This fine dining venue treats guests with views of the bay while they enjoy a variety of dishes made with locally sourced produce, meats, and seafood. The facility has more than 300 wine selections along with specialty cocktails to enjoy while dining. Meals might begin with a green or seafood salad followed by Cioppino consisting of clams, calamari, crab, mussels, and sea bass in tomato sauce and served with garlic toast. Meat lovers might choose the 12-ounce New York steak or a 14-ounce ribeye accompanied by potato and herb puree, garlic broccoli, torched cambozola cheese, and bordelaise sauce. The restaurant welcomes guests from Tuesday through Saturday beginning at 5:00 p.m.
No matter what kind of elegant dining experience you're looking for, you're sure to find the ideal restaurant in Morro Bay. If you're extending your stay for a few days, you'll love the casual elegance of Ascot Suites. Visitors who are looking for the most comfortable Morro Bay hotels will love our relaxed charm, and we're within walking distance of a wide array of restaurants, shops, galleries, and entertainment. From rooms with cozy fireplaces and balconies featuring views of the bay to the rooftop sun deck overlooking Morro Rock, we can provide you with the perfect vacation escape. Call us today at 800-887-6454 to make your reservation.