What You Need to Know About Sport Fishing in Morro Bay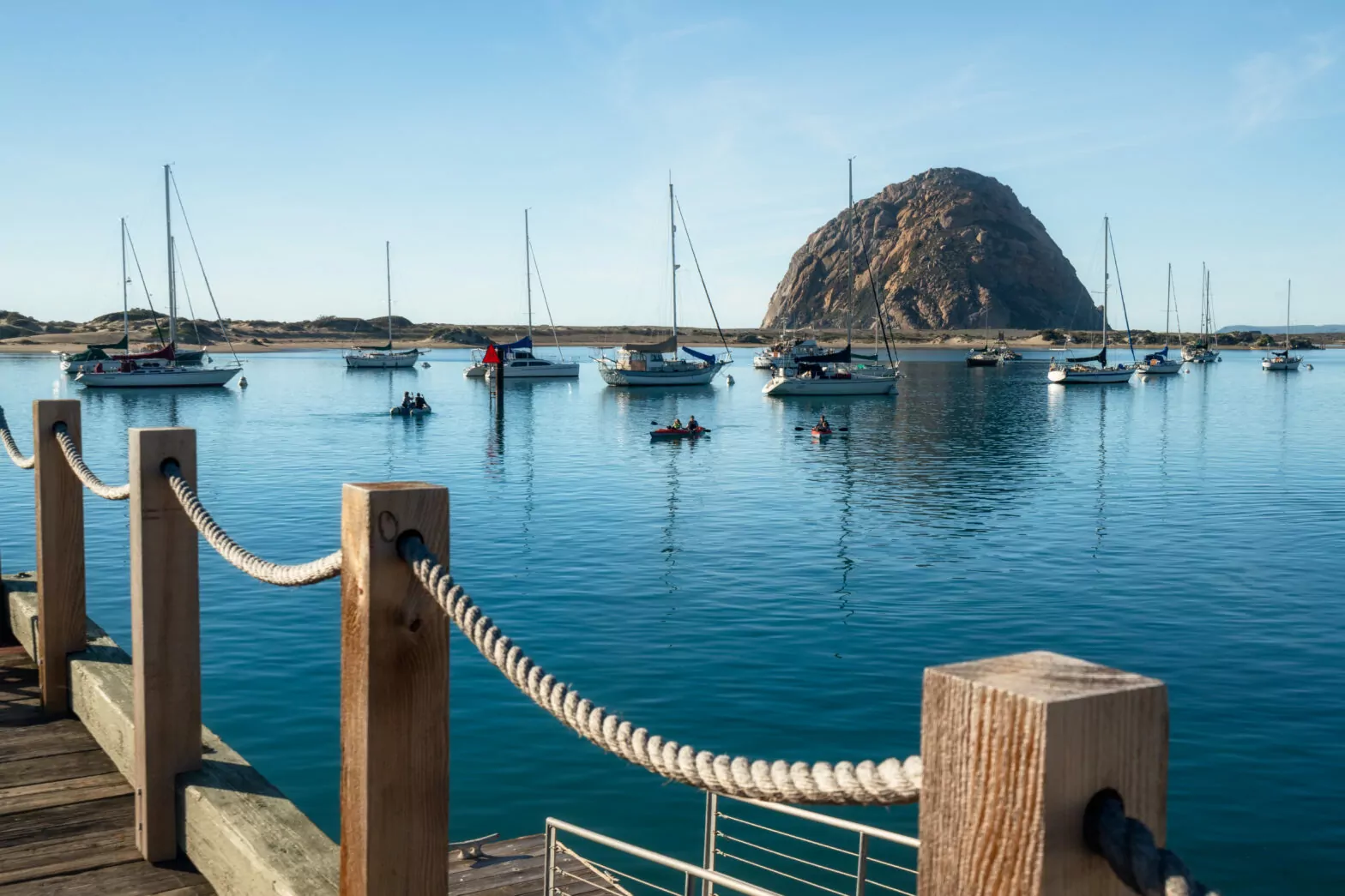 Fishing in Morro Bay is one of the best things to do with your time in this charming seaside city. Challenge yourself and your skills by trying to catch some of the biggest fish on the West Coast while contributing to sustainable fishing practices through sportfishing.
What is Sportfishing?
Also known as recreational fishing, sportfishing is not practiced for anything other than pleasure. It can be practiced for fun, competition, or as a hobby. Unlike commercial or self-sustaining fishing, sportfishers can choose to release their catches. You can go saltwater or freshwater fishing and discover a large variety of fish.
Why Go Sportfishing in Morro Bay?
Predominantly a fishing town, Morro Bay sportfishing is very popular and has a large following. The town was built on the commercial fishing industry. Despite the commercial success, fishing in Morro Bay still focuses on fishing practices that sustain the fish population.
Located in central California, Morro Bay is home to vast and beautiful sea life. It is home to dolphins, seals, otters, and even whales. Sportfishers often come across Rockfish, Lingcod, Halibut, Tuna, and Salmon. You can take deep sea fishing charters or private fishing charters to get to the best fishing spots in the water. There is also pier fishing as well as shore fishing in Morro Bay.
Sportfishing Charters in Morro Bay
In addition to sportfishing trips, Morro Bay Landing offers whale-watching tours, sunset cruises, private charters, and other water activities (like kayaking and stand-up paddleboarding). Their sportfishing trips can vary from six hours to 12 hours. You will have the opportunity to go deep sea fishing in Morro Bay. Morro Bay Landing also offers shallow water trips.
The shallow water trips are conducted in 50 to 100 feet of water. The deep sea fishing trip is conducted in 150 to 300 feet of water. Their tackle shop can supply you with everything you might need, like fishing licenses, rod rentals, fishing tackles, hats, shirts, sweatshirts, sunscreen, sunglasses, hand towels, gunnysacks, ice chests, ice, and motion sickness medication.
Established in 1954, Virg's Landing Charters offers fishing trips that can last from half a day to overnight. While onboard, you have the option of buying food from the galley. Their fleet consists of four vessels: Fiesta, Rita G, Bent Rod, and Black Pearl. All four boats are Coast Guard certified.
Their captains are certified and have a minimum of 10 years of sailing experience. The charter practices sustainable fishing practices and holds limits on the amount of fish caught on each trip. On their recent trips, the anglers have caught Lingcod, Vermillion Rockfish, Boccacio, Ocean Whitefish, and Rock Sole.
Morro Bay Fishing Charters prides itself on their small and private day-long fishing trips. Captain Shawn Stamback is the sole captain aboard this boat. He, along with the crew, enjoys the intimacy that is provided to their passengers. The charter encourages families and children to come along on the adventure.
You will need to bring a rod and tackle, but they are also available for rent at the shop. They also offer all-inclusive fishing packages that include a rod and tackle rentals. You will need to buy a fishing license before the trip. You need to wear the appropriate clothing for the weather and wear sunscreen.
Central Coast Fishing Charters offer a large variety of fishing trips, including open party trips, whale watching, dive trips, scuba trips, sunset booze cruises, and surf trips. They have two captains and one boat. Their captains have over 50 years of fishing experience.
The company features packages on the different types of fish available in the bay. The packages include Rockfish, Lingcod, California Halibut, Halibut, Sea Bass, and King Salmon. Their specialty trips include catching large fish like Bluefin, Albacore, and Bonita Tuna.
Bent Rod Sportfishing is family-owned and provides private fishing charters. All equipment, such as reels, bait, tackles, and rods, are included. They use a stylish 2320 Parker SL Sport Cabin Boat. You will have the opportunity to catch 10 to 20-pound Lingcods.
The charter offers six-hour, eight-hour, 10-hour, and 12-hour fishing trips. Services include coastal Rockfish trips, ocean crabbing, combo fishing, Salmon fishing, Channel Island fishing, and offshore Tuna fishing. Bent Rod Sportfishing also offers trips for whale watching and ash scattering ceremonies. The crew recommends that you bring food and drinks for your trip.
______________________________________________________________________________________________________________________________
After a great day of fishing in Morro Bay, you can come back to your room at Ascot Suites. With 32 comfortable English-style rooms, we offer a wide range of amenities, including a fitness center, a rooftop sundeck, concierge service, free Wi-Fi, and a complimentary continental breakfast. Enjoy your fishing trip with us at Ascot Suites today.