Morro Bay Christmas Events and Other Things to Do This December 2023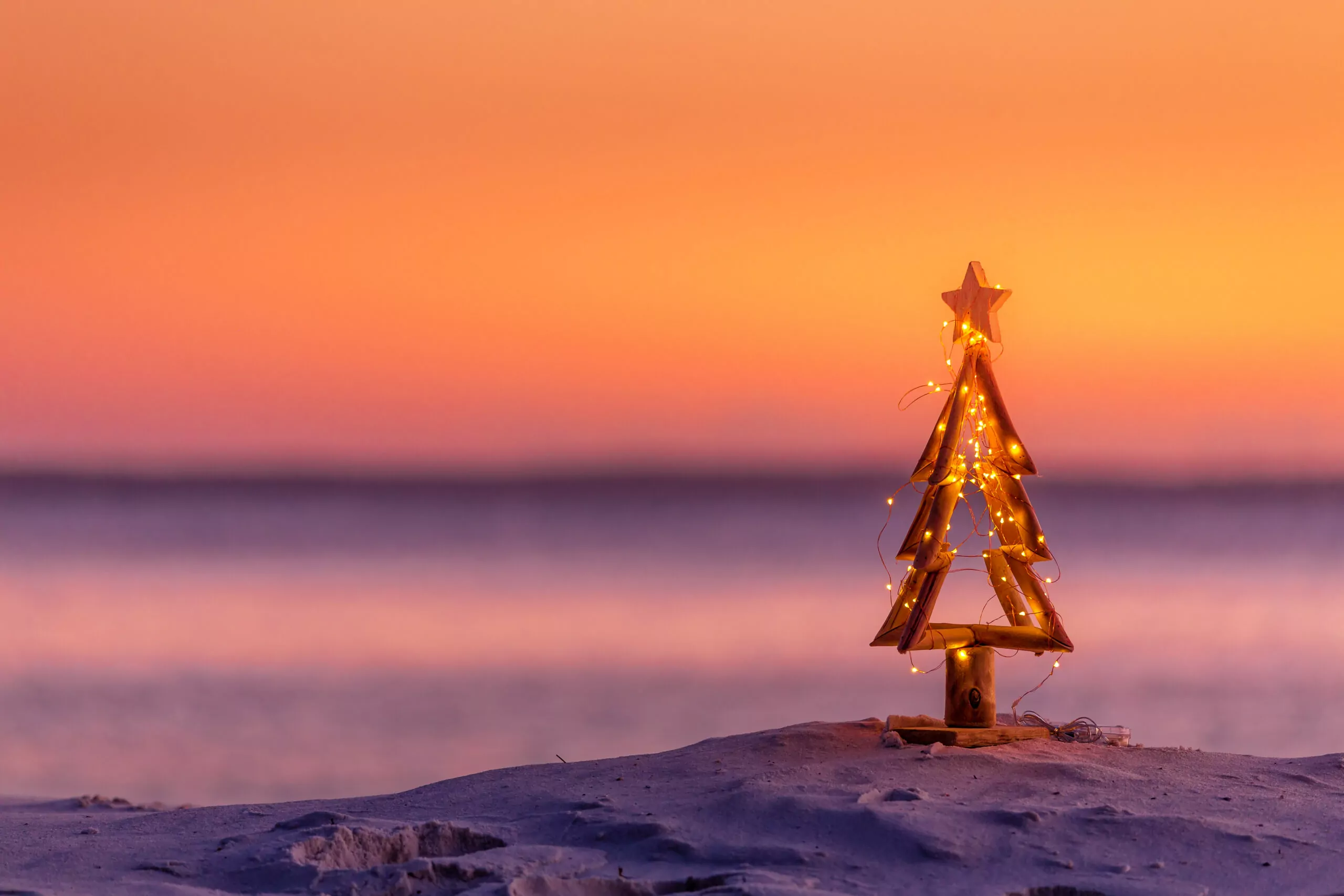 Although tourists flock to Morro Bay during the warmer months of the year, the winter season is actually one of the best times to explore this part of California. Experience the magic of the season with these fun Morro Bay Christmas events and activities available only in our quaint coastal town. You'll have a fantastic time ticking off the best things to do in Morro Bay this season — from visiting art shows to boat parades.
1. Holiday Tree Lighting Celebration
When: December 1, 2023, at 3:30pm
Where: Morro Bay City Park
Join the community in celebrating the season at Morro Bay's annual Holiday Tree Lighting Celebration on December 2nd. The activities begin at 3:30pm and teh tree lighting will be at 5pm at the Morro Bay City Park. Enjoy a spectacular musical performance by the Morro Bay High School Chamber Choir, story time with Santa and his elves, and hot cider and sweets for everyone in this magical Morro Bay Christmas Event.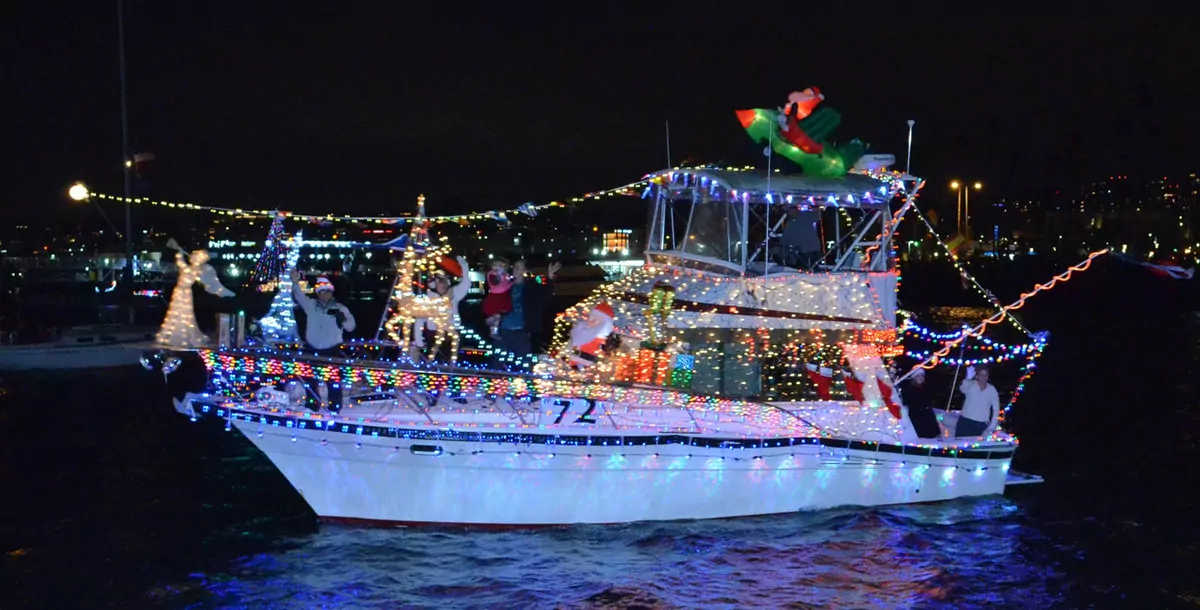 2. Lighted Boat Parade
When: December 2, 2023, from 6:00pm to 8:00pm
Where: Morro Bay Embarcadero
Prepare to be wowed by Morro Bay's fishing, yachting, and leisure community as they parade along the waters by the Embarcaderio for the annual Morro Bay Lighted Boat Parade. All decked out with glittering lights and pumped up with holiday cheers, it's a celebration of the holiday season and Morro Bay's vibrant maritime culture. 
3. The Annual Winter Faire & Juried Craft Show
When: November 9, 2023 through December 31, 2023, from 12pm to 4pm
Where: Art Center Morro Bay, 835 Main St, Morro Bay, CA 93442
A 2-minute stroll from Ascot Suites will take you to the Art Center Morro Bay for the annual Winter Faire & Juried Craft Show. Running until the end of December, it's a much-awaited Christmas event in Morro Bay showcasing an impressive collection of fine art and craftwork, including photo prints, paintings, sculptures, ceramics, jewelry, and more from some of Central California's best artists and artisans. It's the best place to do your Christmas shopping while supporting local artists and vendors.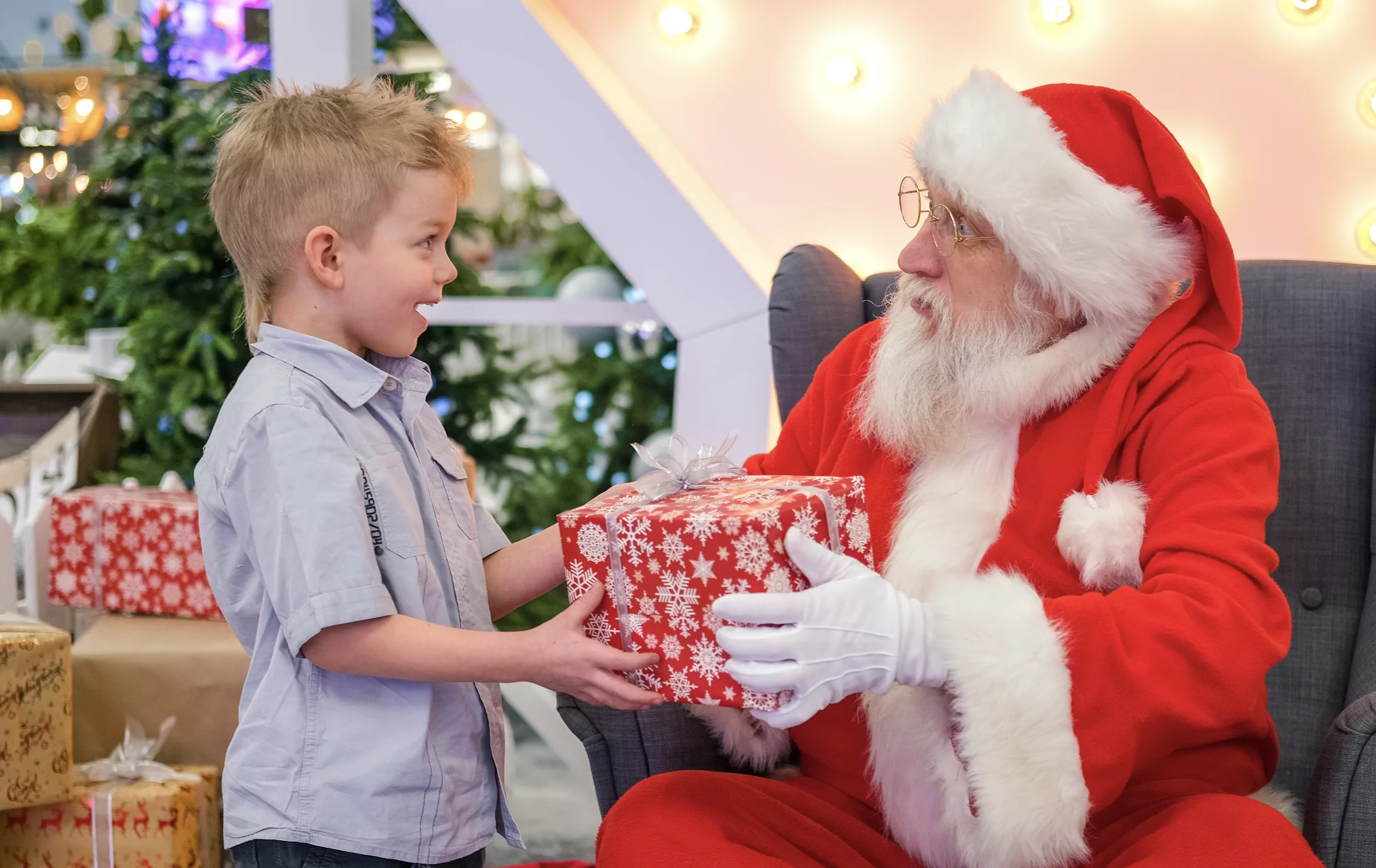 4. Santa's House At The Embarcadero
When: December 1, 2, 3, 9, 10, 16, 2023 | Fridays and Saturdays from 4pm to 8pm and Sundays from 12pm to 4pm
Where: At the corner of Embarcadero and Front St.
While wandering around the Embarcadero and shopping for souvenirs to take home, visit Jolly ol' Saint Nick in his house at the giant Chess Board on the Embarcadero. Get your holiday photo with Santa or just walk around and embrace the holiday spirit all around.
5. Visit the Museum Of Natural History
Business Hours: Monday through Sunday from 10am to 5:30pm
Where: 20 State Park Road, Morro Bay, CA 93442
If the weather is too chilly to go on an adventure, spend the day at the Morro Bay Museum of Natural History.  It's one of the best things to do in Morro Bay for visitors and even locals, young and old. Just a 4-minute drive from Ascot Suites, head out and learn about the natural history of the estuary, geology, Native American life tidal forces and the impacts of human forces on nature. You'll learn it all at the museum through hands-on and interactive exhibits, lectures, and activities. Located in the heart of Morro Bay State Park, expect breathtaking views of the Central Coast, sand dunes, and Morro Rock, if weather permits.
6. Cambria Christmas Market

When: November 24 – December 23, 2023, Gates open at 5pm 
Where: Cambria Pines Lodge, 2905 Burton Drive Cambria, CA 93428
The Cambria Christmas Market is a must-see Southern California holiday tradition. With over 2 million twinkling lights and artisan vendors galore, families will find endless festive fun. Kids can snap photos with Santa and take a ride on the whimsical winter train while enjoying tasty treats. Adults can cozy up by the crackling fire pits or get into the spirit with live music performances. Now in its 12th year and just less than 30 minutes from Ascot Suites, don't miss the event on your holiday this Christmas in Morro Bay. 

7. Hunt for the best clam chowder in Morro Bay
It can sometimes get a bit chilly in Morro Bay in December, but nothing that a piping-hot bowl of chowder can't cure. It's hearty, warm, creamy, and comforting. Every spoonful warms up your insides.
Home to some of the best clam chowders in California, work your way through some of the best restaurants in town and find the best clam chowder around. Each restaurant has its own twist on this seafood classic, but they are all guaranteed to make your mount tingle with excitement every time. Start your hunt at any of these restaurants: Dutchman's Seafood House, Harbor Hut, Rose's Landing's, The Galley Seafood Grill &
***
Conveniently located in the heart of Morro Bay, Ascot Suites is an excellent base for exploring all that this wonderful coastal town has to offer. Just a short walk from the Embarcadero and downtown, you will be right near the best restaurants, shops, museums, and Morro Bay's best attractions. If you're looking for more outdoor activities, there are plenty of outdoorsy things to do in Morro Bay. You can go whale-watching, kayaking, sailing, hiking, or biking. And after a long day of adventure, snuggle up by the fire at your own fireplace in your room or have a warm bath in your ​​deep jetted tub with a glass of wine. Book your room below.