5 Mistakes to Avoid when You're Traveling to Morro Bay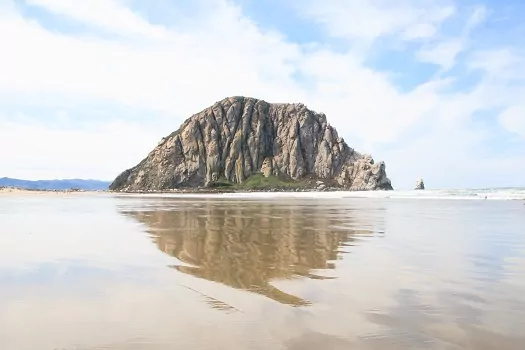 Morro Bay is a spectacular coastal city known for being home to an ancient volcanic rock as well as having an abundance of natural beauty and offering a long list of things to do and see. Since we want your experience in Morro Bay to be a memorable and enjoyable one, continue reading to discover five travel mistakes you should avoid when coming here, brought to you by the friendly staff from Ascot Suites, a charming boutique hotel Morro Bay visitors return to again and again for its exceptional service and comfort.
1. Not Packing Any Warm Clothing
Just because Morro Bay is in a sunny, pleasant location doesn't mean it will be consistently hot and humid. Because it's adjacent to the Pacific Ocean, Morro Bay actually has a mild climate that can include cooler evenings. Pack a few things you can wear to stay warm during your visit.
2. Assuming You'll Be Able to Swim at Any Local Beach
Morro Bay has many beautiful, enchanting waterways and beaches you're more than welcome to visit. However, not every beach is one where you'll be able to swim. In some cases, this is because the rocks make swimming unsafe, and some areas have restricted access to protect wildlife and marine ecosystems. Do some checking ahead of time to find out which beaches in the area allow swimming if this is one of your must-do activities.
Note: Morro Rock City Beach and North Beach, or Morro Strand, are two places where you can swim.
3. Overloading Your Morro Bay To-Do List
Canoeing, kayaking, picnicking, fishing, boating, hiking, mountain biking, bird-watching, and sampling seafood delights at local eateries are just some of the many things you can enjoy in Morro Bay. While it's only natural to want to do as much as you can when you're here, it's possible to overdo it with your Morro Bay to-do list.
If you try to cram too many activities into your visit, you may end up feeling pressured or stressed, frustrating anybody else who might be traveling with you. Instead, narrow your list down to a handful of must-do activities. This way, you'll leave room to relax and naturally gravitate toward anything of interest you naturally come across.
4. Relying Totally on Online Information
You can get a good feel for what to expect and do in Morro Bay by checking reliable sources online. However, you'll have an even better travel experience if you get some input from locals you encounter when you first arrive. Many people who call this area home will gladly share "inside information" with you if you ask about things like recommended local eateries and places where great views can be enjoyed.
5. Sticking to Touristy Spots
If you'll be visiting Morro Bay—or the California coast in general—for the first time, you'll have a much more well-rounded experience if you deviate from the popular and heavily frequented tourist spots. Be willing to go off the beaten path and plan some activities that are truly unique.
When you're planning your vacation, make sure to reserve a room or suite at Ascot Suites, one of the most comfortable Morro Bay hotels available. Our English-style rooms welcome guests for any occasion, whether it's a romantic getaway or a family vacation. Relax and enjoy the coastal breeze on our peaceful rooftop sundeck with stunning views of Morro Bay and Morro Rock, snuggle up in front of your fireplace, lounge the day away on your balcony, or enjoy a long soak in your deep jetted tub. To find out more about our exceptional accommodations and reserve your room, call us today at 800-887-6454.