6 Things to Do This Memorial Day Weekend 2023 in Morro Bay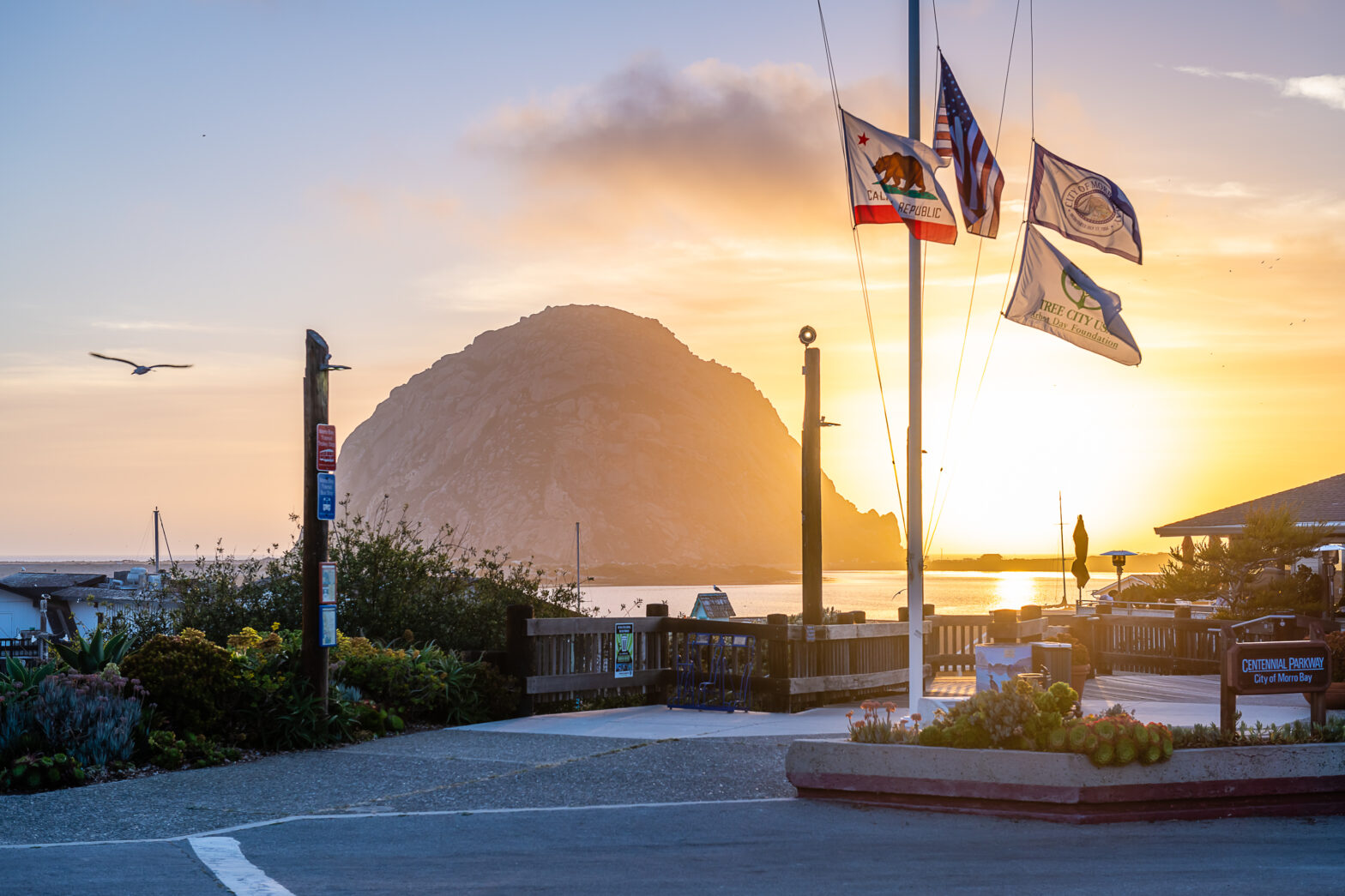 It's time to plan what to do on Memorial Day weekend 2023! And there's no better place to spend it than the laidback coasts of Morro Bay, California.
Imagine: picturesque views of the coast, refreshing sea breeze, abundant wildlife, and a piña colada on-hand because, why not?
So, before hotels in Morro Bay get fully booked, say yes to Morro Bay now and experience this unspoiled slice of California for yourself and your family. There are many things to do in Morro Bay. It has everything you want for a romantic vacation or family getaway – fishing, golfing, hiking, museums, shopping, beach strolls, and marine activities.
Here are some of the best things to do this Memorial Day weekend 2023 in Morro Bay: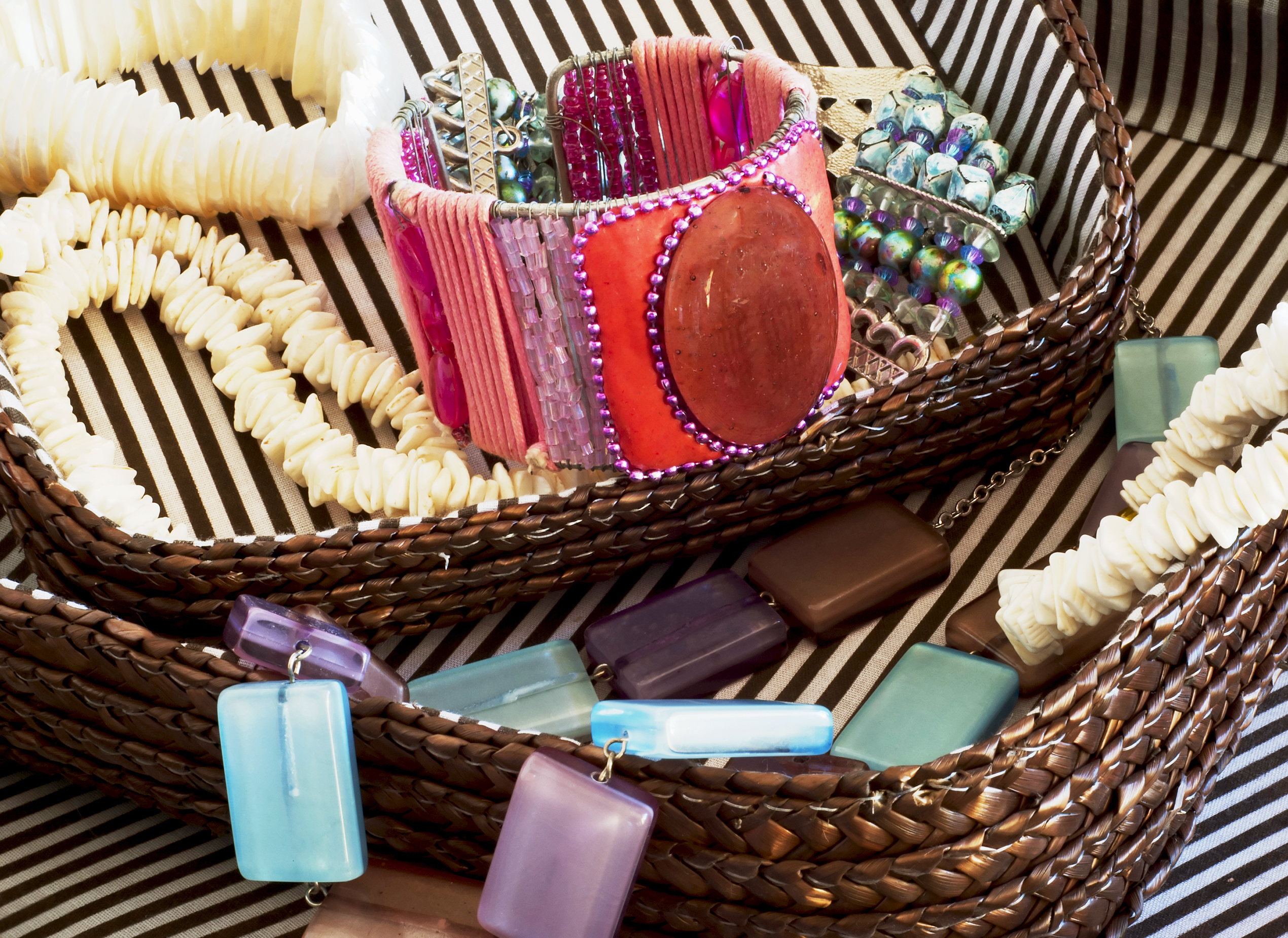 Visit the Art in the Park Memorial Day Weekend Festival
When: May 27-29, 2023, from 10:00am to 5:00pm
Where: Morro Bay Blvd & Harbor St
If you find yourself in Morro Bay and don't know what to do on Memorial Day weekend 2023, Morro Bay's Art Center will hold its 67th annual Art in the Park show from May 27 to May 29, 2023. The festival features beautiful artworks of over 125 artists and artisans from California and the West Coast.
One of California's oldest continuing art and craft shows, Art in the Park, is a fundraising program started by the Morro Bay Art Association to promote arts in San Luis Obispo and support and showcase work by local artists. The proceeds from the festival help fund scholarship programs for students around the county who are interested in arts.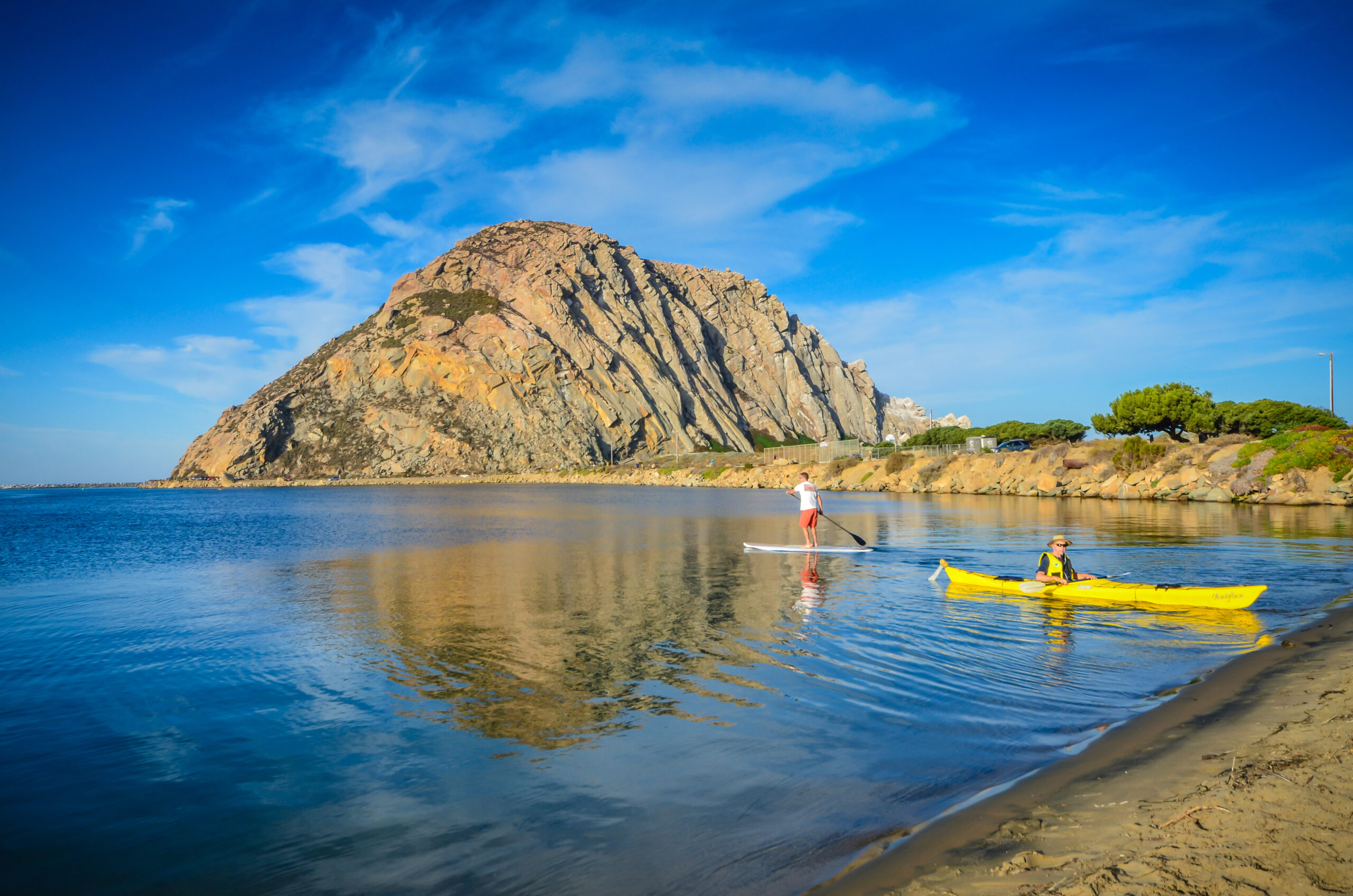 Get in the water!
Stay active this Memorial Day weekend and jump into the cool waters of Morro Bay! From kayaking to canoeing… SUP and surfing… there are shops around the bay that can get you everything. Go on a guided kayaking tour with your family in the morning, surf near the Morro Rock with sea lions and otters, and maybe paddleboard with your fur-buddy during sunset!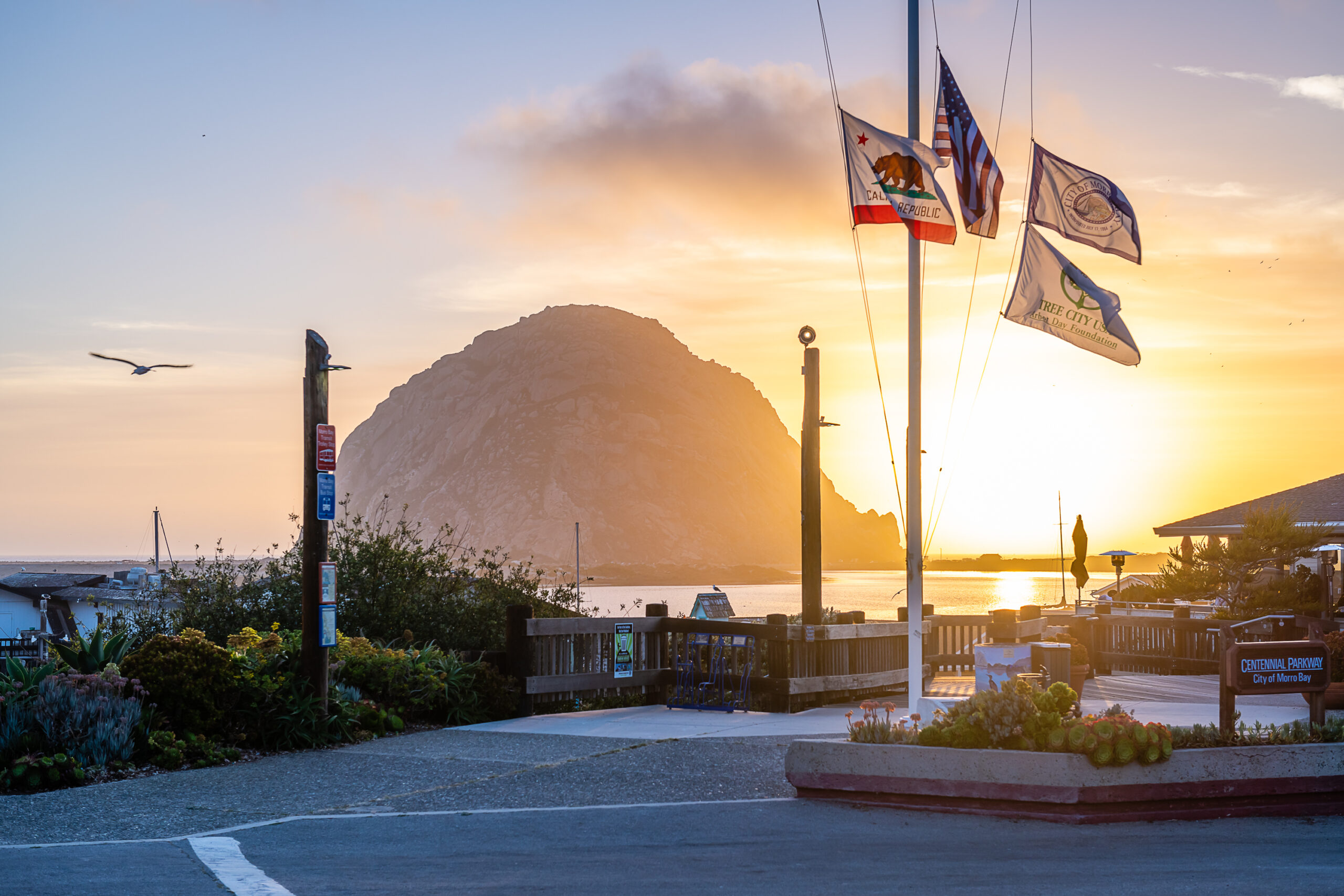 Take a Stroll at the Embarcadero
You can't leave Morro Bay without a stroll at the Embarcadero. Morro Bay's oceanfront is lined with local artsy shops to buy souvenirs from and amazing restaurants with the freshest seafood you can share with your loved ones. You can also go coffee at Morro Bay's best coffee shops for some caffeine-infusion before you start exploring.
The Embarcadero is quite a long stretch, so if you don't feel like walking, rent a surrey bike with your partner and visit the Centennial Plaza to see the giant chessboard and some of the bay's most scenic spots.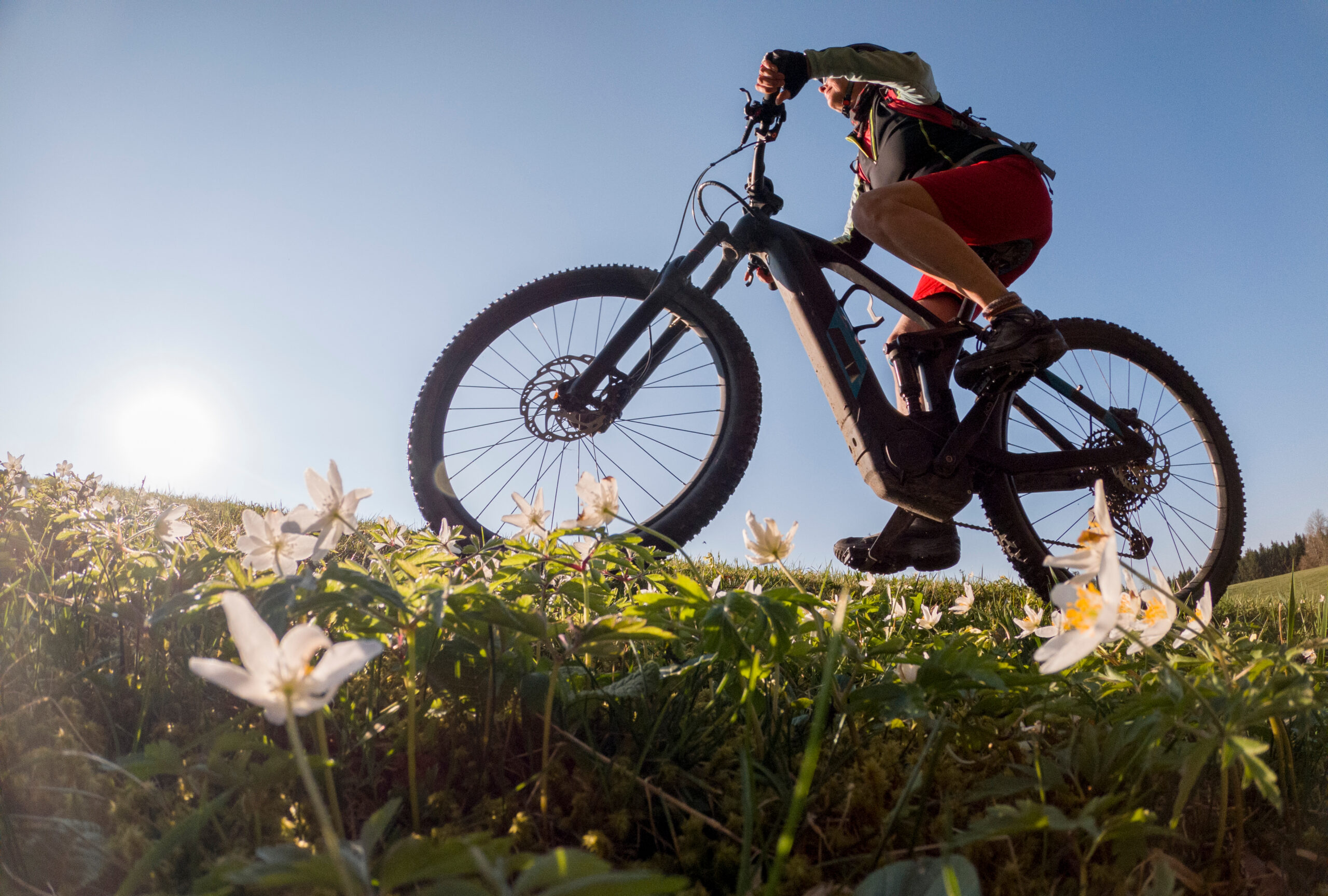 Go on an Electric Bike Tour
What better way to check out the beautiful sites of Morro Bay than on wheels with the cool wind on your hair this Memorial Day weekend 2022! There are plenty of electric bike tours available in Morro Bay, and you can find them at the Embarcadero or online (Google is your best friend!). The bike tours are a great way to explore Morro Bay's key landmarks, including the State Park, Downtown, and the Black Hill, while learning about the coastal city's history too!
Catch Central Coast's best comedians at the SLOFunny Comedy Show
When: May 27, 2023 starting at 6:30pm
Where: Veterans Memorial Building, 209 Surf Street, Morro Bay, CA 93442
View this post on Instagram
Treat yourself and your travel buddies to a night of non-stop laughter at the SLOFunny Comedy Show during your Memorial Day weekend getaway in Morro Bay. With a talented lineup that includes Ellen Doyle, Cari Kabinoff, Leo Flowers, and headliner Michael Malone, this show promises to deliver an unforgettable evening of entertainment.
Hosted by the hilarious Jonny Loquasto, the SLOFunny Comedy Show offers two shows to choose from: an early show at 6:30pm and a "dirty" show at 9pm. While the early show is rated as Light R, the later show is rated as Very R, which means you can expect a night of risqué humor and edgy comedy.
Just Chill
View this post on Instagram
Nothing screams vacation than pure chilling. Located at the heart of Morro Bay, stay at Ascot Suites for a lovely English-themed boutique hotel experience! Jacuzzi bathtubs, a peaceful rooftop sundeck overlooking the Morro Bay and Morro Rock, a pool, and a gym, Ascot has everything you need for a relaxing holiday.
____________________________________________________________________________________________________
Before you get caught up in all of your things to do this Memorial Day weekend 2023, make sure to take a moment of silence to remember and honor the people we are commemorating this Memorial Day – the brave men and women who died serving our country.