Will I Need a Car when I'm on Vacation in Morro Bay?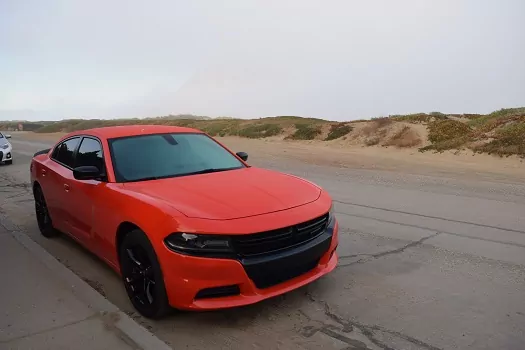 As Morro Bay encompasses a mere 10.32 square miles, navigating throughout the town doesn't necessarily require a traditional motor vehicle. The community provides locals and guests alike the option of using a variety of inexpensive public transportation options. Rental equipment is also an option. Below, the friendly staff from Ascot Suites, a premier hotel in Morro Bay, list some of the convenient ways visitors can get around town without needing a car.
Fixed Bus Route
The bus service provides transportation within the city limits and makes 17 stops in an elongated loop. The service provides transportation Monday through Friday from 6:25 a.m. to 6:45 p.m. Children accompanied by adults ride free. Seniors 65 and over receive a discount.
Call-a-Ride
The Call-a-Ride service is part of California's Dial-a-Ride program. Potential passengers staying in Morro Bay hotels need to call Monday through Friday between 8:00 a.m. and 10:00 a.m. to schedule curb service pickup for the next day. Passengers needing a ride on a Saturday or Monday must schedule the service the previous Friday morning. The service informs passengers where to meet the bus when they schedule their rides. Options include a single one-way ride, an all-day pass, or a punch pass that provides up to 11 rides. There's no charge for children under the age of five if accompanied by riding adults. Seniors are entitled to a fee discount. Call-a-Ride isn't available on holidays.
Seasonal Trolley
From the first weekend in August through the first weekend in October, the seasonal Morro Bay trolley provides rides throughout the community, with stops at 15 locations. The seasonal service is available from 10:00 a.m. to 5:00 p.m. on Saturdays and Sundays. Riders are advised to have the correct fare, as operators don't have change.
Rental Options
Morro Bay has a number of rental companies where guests can acquire bikes or surreys. Traditional, cruising, and e-bikes are available for rent. Customers also have the option of choosing a two- or four-person surrey. Electric bikes are also a popular mode of transportation for individuals who aren't accustomed to cycling or who desire to journey greater distances. No special license is required to ride electric bikes. However, the option is only available for riders aged 14 and up.
Many people enjoy packing a quick meal and beverages to travel along the 22-mile paved Strand. The Strand and other community paved paths allow cycling. However, cyclists must not exceed posted speed limits.
If you're planning a visit to California's beautiful central coast, make sure to reserve a room or suite at Ascot Suites, one of the most comfortable Morro Bay hotels available. Whether you're vacationing with the whole family or simply taking a few days away to relax, you'll love the elegance, comfort, and calming atmosphere at our charming hotel. We're within walking distance of a wide array of locations with stunning views that will take your breath away. To learn more about our exceptional accommodations and reserve your room, call us today at 800-887-6454.