Top 6 Ways to Have a Special Morro Bay Valentine's Day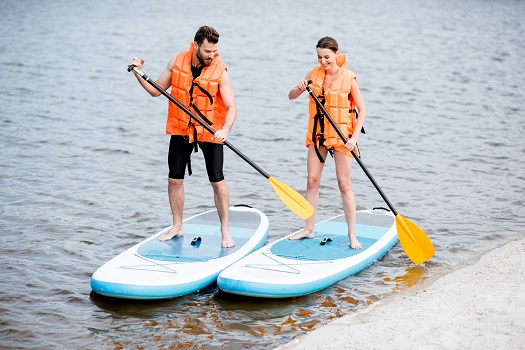 Morro Bay is a charming beach town on the central coast of California nestled a couple of miles north of San Luis Obispo. With its scenic location on Highway 1, you're set for a memorable starry-eyed experience. Morro Bay boasts unique romantic activities that can rekindle fire in any relationship. For a fabulous Valentine's Day experience, here are the best ideas for your Morro Bay trip, brought to you by the people who know the area best, the friendly staff at Ascot Suites. Visitors who are looking for the finest Morro Bay hotels will love our relaxed charm, and we're within walking distance of a wide array of restaurants, shops, galleries, and entertainment.
1. Make Friends with the Marine Animals
There's nothing as romantic as marine life. As a couple, you can enjoy several spots for sea lion spotting, and you can get up close and personal with some of them. The Morro Bay marine life is exceptional. There's even a whale watching expedition set to take your breath away.
2. Go Wine Tasting along the Embarcadero
The Embarcadero has spectacular views of the harbor and Morro Rock. A stroll along the Embarcadero gives you the chance to sample several restaurants. Surrounded by scenic vistas, lovebirds are set for a once-in-a-lifetime wine tasting experience. You get to enjoy incredible California wine and superb outdoor dining next to the bay.
3. Try Stand-Up Paddleboarding
Stand-up paddleboarding is one of the best ways to enjoy the Morro Bay waters. You get to glide together as a couple through the calm waters as you exchange glances and smiles during your Valentine's Day adventure. You can increase the romance by enjoying a sunset paddle to spice up your escapade.
4. Hike the Ancient Volcanic Peaks
Morro Bay has the best sites for hiking, including Black Hill, Bishop Peak, Islay Hill, Cerro Cabrillo, and Cerro San Luis. For some physical fitness during your Valentine's Day trip, take a hike on these inactive volcanic peaks. You get the chance to test your physical strength as a couple. You can enjoy some relaxing moments as you get an up-close view of the famous Morro Rock.
5. Go Bird-Watching
As lovebirds, you can't wrap up your Valentine's adventures without a bird-watching session in Morro Bay. Morro Bay is a sanctuary for birds like the snowy egret, eared grebe, Anna's hummingbird, and green heron. With your binoculars, you can enjoy bird-watching sessions with your loved one. Make sure to take advantage of the top spots globally recognized for bird-watching.
6. Sail with Red Anchor Charters
If you want to enjoy a relaxing ride as you sit back with a drink, a chartered cruise with Red Anchor Charters is the way to go. Red Anchor Charters is all about love and romance. Make your romantic adventure truly memorable by sailing.
No matter what kind of romantic getaway you're looking for, you're sure to find Morro Bay is the ideal spot. Whether you're celebrating Valentine's Day or you're simply taking a few days away to unwind with your sweetheart, you'll find the perfect blend of elegance, comfort, and relaxing atmosphere at Ascot Suites. From rooms with cozy fireplaces and balconies featuring views of the bay to the rooftop sun deck overlooking Morro Rock, we can provide you with the perfect romantic escape. If you'd like to reserve a room at our charming hotel in Morro Bay, call us today at 800-887-6454.