Tips for Enjoying Morro Bay by Various Age Groups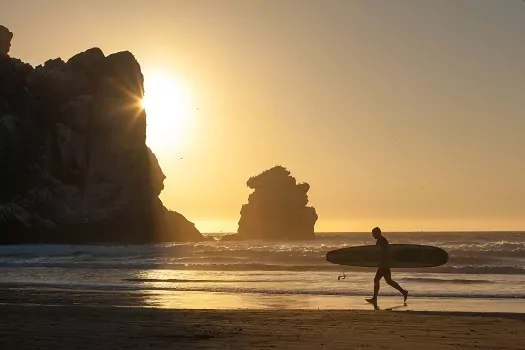 Morro Bay, a timeless seaside village on a pristine portion of the Central California coast, delivers magnificent views of the Pacific Ocean, a distinctive beach culture, and ideal weather. There's no scarcity of ways for people of all ages to pass the time while visiting this slice of paradise. Here are some of the top activities for people of various ages to enjoy in Morro Bay, brought to you by the friendly team at Ascot Suites, one of the most ideally located hotels in Morro Bay.
Kids & Teens
When it comes to vacation fun, kids love nothing more than going to the beach, and Morro Bay has several beaches for the entire family to enjoy. Pack a basket of goodies and have a picnic at Morro Strand State Beach, where you can take in the spectacular views while the kids play in the sand. Children will be fascinated by Morro Rock, the most eye-catching attraction in the Morro Bay area. They may also be fortunate enough to catch a glimpse of sea lions, sea otters, sea lions, and other marine wildlife. The beach is the ideal place to visit when kids need to burn off a little energy while their parents enjoy the natural beauty of the ocean.
Make sure to take a trip to the Morro Bay Museum of Natural History, which offers a great mix of fun and education. Your kids will learn about the tidal forces that form the coastline, the unique geological highlights of the Morro Bay area, and a lot more when they explore the fun hands-on exhibits at this museum.
Older kids and teens will love the Skateboard Museum, which is owned and operated by American skateboarding icon Jack Smith. In this museum, you'll find a huge variety of skateboards and objects that detail the history of skateboarding. The kids will love immersing themselves in skateboard culture as they look through the exhibits at this entertaining venue.
Younger Adults
The beach is great, but nothing compares to getting out on the ocean. Younger adults on vacation will enjoy taking advantage of private electric boat rentals that can hold up to eight people. Cruise the bay for an hour, enjoy the view, and search for sea otters.
If you're an outdoor enthusiast, don't miss a trip to Morro Bay State Park, where you'll find the 50-acre Morro Rock. You'll marvel at this volcanic mound towering out of the water, providing the perfect setting for your vacation photos. You'll also discover a marina, plenty of trails for hiking and biking, and a saltwater marsh that's home to a variety of animals, including a large assortment of birds.
Outdoor recreation lovers will also be delighted by the opportunity to explore Black Hill Trail, a 2.5-mile trail that offers abundant opportunities for birdwatching and hiking. When you reach the top of the trail, you'll find breathtaking panoramic views of Morro Bay. Black Hill Trail is regarded as a moderate hike, so most visitors can complete it with minimal effort.
Older Adults
Older nature lovers will be delighted by the chance to explore every corner of the Estuary Nature Center. This is the perfect place for seniors interested in spotting sea lions, otters, and birds. There's no charge to visit the center, and it's a good idea to bring a jacket or sweater, since the ocean breeze can sometimes make it a bit chilly.
Morro Bay is a natural haven that's home to a wide variety of bird species. Migratory birds rest here during their journeys, and bird lovers from all over the world visit Morro Bay in January every year for the Winter Bird Festival. Seniors who love wildlife and want to learn more about the area's birds should grab a pair of binoculars and head to Montaña de Oro State Park.
In Morro Bay, you'll find a harbor where commercial fishermen bring in fresh catches every day, so older adults who love fresh seafood should make sure to check out the local restaurants. Whether you're looking for old-fashioned fish and chips, oysters, or scallops, you're sure to find locally sourced seafood that will satisfy your craving. Two of the most popular seafood restaurants in Morro Bay are Windows on the Water and the Galley Seafood Grill & Bar.
With so much to do in Morro Bay, it will take you several days to get to every place on your list, so reserve your room today at Ascot Suites. Our English-style rooms welcome guests for any occasion, whether it's a family vacation or a romantic getaway. Relax and enjoy the coastal breeze on our peaceful rooftop sundeck with stunning views of Morro Bay and Morro Rock, lounge the day away on your balcony, or snuggle up in front of your fireplace after a day of exploring. If you'd like to reserve a room at our charming Morro Bay hotel, call us today at 800-887-6454.