Ways Morro Bay Visitors Can Avoid Looking Like Tourists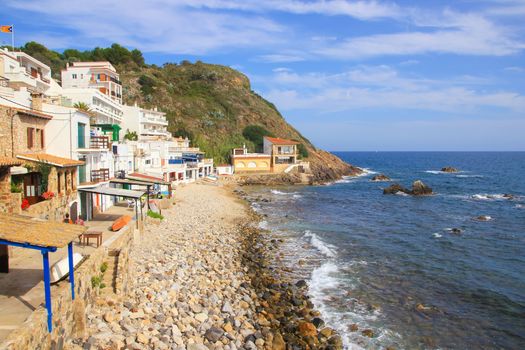 Morro Bay, California, is a small coastal town that's quite popular among tourists from all over the world. It's the perfect place for people who want to take in some of California's natural beauty, but it can also be overwhelming for those who don't know how to avoid looking like tourists when visiting Morro Bay. This article will help you live like a local during your next trip.
Park Smart
One thing that often confuses visitors to Morro Bay is parking. In Morro Bay, it's easy to get turned around and end up in an expensive spot. When you park, make sure you know which lot you're in and how much it's going to cost before putting money in the meter or paying a valet attendant. You can avoid this by reading signs carefully and not choosing a lot that doesn't match the amount of time you need.
Hike the Right Trails
Morro Bay isn't all about sea life. If you're looking for a bit of adventure, try one of the many trails that lead to beautiful vistas around the coast. Ask the staff at your hotel in Morro Bay or search online for which hikes are most popular with tourists vs. locals so you know what to expect when reaching your destination. Taking pictures along the way will keep memories of your trip alive long after you've returned home.
Put Your Phone Down
Since Morro Bay has so much natural beauty, it's very easy to snap pictures and get carried away with documenting your vacation on social media. However, don't forget to take a break from staring at your phone and be present in the moment.
Don't Get Lost
Since Morro Bay is a small town, many people end up lost when they first arrive. Make sure this doesn't happen by having a map of the city on your phone before exploring new places, and make note of landmarks like restaurants or coffee shops so you can find your way back if you get turned around.
Shop Local
One of the best ways to act like a local is to support the small businesses in the area. Instead of hitting up a big box store, check out the various wares at independent shops. Not only will you find unique items not available elsewhere, but you'll also help local businesses thrive.
Engage in Local Culture
When visiting Morro Bay, make sure to experience the area's rich history and culture. There are quite a few fascinating regional points of interest most tourists miss. For example, drive an hour south to visit Hearst Castle, a beautiful estate that's also home to many incredible art pieces. You can even snap pictures next to the famous outdoor sculptures.
Hang with Locals
This is probably the best thing you can do to avoid looking like a tourist in Morro Bay. Locals are always happy to give advice and share their favorite spots. Strike up a conversation with your server or barista at a local coffee shop. Not only will talking about California help locals bond with you, but it'll also give you even more tips for sounding like a local the next time you vacation here.
Know the Times for High & Low Tide
One thing you don't want to miss while visiting Morro Bay is walking along the beach as the waves crash against the shore. The view is breathtaking, and you can even walk out to sea stacks when the tide is low enough. However, make sure you know what time high tide is before heading out. Otherwise, you could end up stranded in a rip current and have to call for help.
When you're planning your vacation, make sure to reserve a room or suite at Ascot Suites, one of the most comfortable Morro Bay hotels available. Our English-style rooms welcome guests for any occasion, whether it's a romantic getaway or a family vacation. Relax and enjoy the coastal breeze on our peaceful rooftop sundeck with stunning views of Morro Bay and Morro Rock, snuggle up in front of your fireplace, lounge the day away on your balcony, or enjoy a long soak in your deep jetted tub. To find out more about our exceptional accommodations and reserve your room, call us today at 800-887-6454.