5 Things to Do during Your Time Off when You're in Morro Bay for Business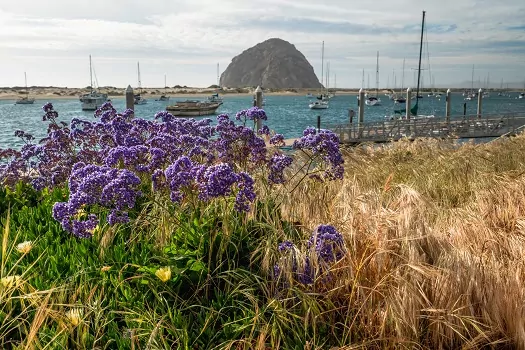 With spectacular ocean views and endless possibilities for fun and interesting things to do, Morro Bay is an ideal destination, whether you're here for business or pleasure. If you're traveling to Morro Bay on a business trip, make sure to schedule some downtime to simply enjoy what the area has to offer. Below, the friendly team from Ascot Suites, one of the top hotels Morro Bay visitors trust for exceptional service and ultimate comfort, suggest five ways to spend your time off in Morro Bay.
1. Watch the Sun Set
There's nothing more relaxing after a long workday than watching the sun set over the tranquil waters of the Pacific Ocean. Grab some takeout for dinner, head to the beach, and watch the clouds transform into glorious purples, reds, and pinks. With its miles of unspoiled coastline, Morro Strand State Beach is the perfect place to kick back and put the stress of the day behind you.
2. Visit Morro Bay State Park
Morro Bar's crown jewel is its amazing state park. Here, you'll have a clear view of the famous Morro Rock, an ancient volcanic mound that protrudes out of the Pacific Ocean. This state park also features a huge network of biking and hiking trails as well as a marina, so if you're here over the weekend, rent a bike or boat and do some exploring. If you're a fan of bird-watching, you'll love the saltwater marsh area, which is home to a huge variety of native and migratory birds.
3. Hike Black Hill Trail
Another way to enjoy some outdoor recreation during your downtime is to explore the Black Hill Trail. Accessible all year long, this 2.5-mile trail is perfect for bird-watching and getting some exercise with a hike that's easy for most people to complete. At the top of the trail, you'll find breathtaking views of Morro Bay as well as the estuary and the rolling hills of beautiful Central California.
4. Visit Hearst Castle at Night
Nighttime tours of this iconic landmark feature guides in 1930s attire detailing the history of the luxurious home in all its illuminated splendor. It took almost 30 years to build this incredible castle, including rebuilding the pool three times, to suit the tastes of its owner, publishing magnate William Randolph Hearst. The land is now part of a state park in the nearby town of San Simeon.
5. See a Play
Set aside the worries of your workday by catching a play performed by Morro Bay's own By the Sea Productions. Formed in 1999 in neighboring Cambria, the troupe has been in its current location since 2017, and they've produced more than a dozen plays, from Agatha Christie's Murder on the Orient Express to Neil Simon's The Odd Couple to a reenactment of Orson Welles's iconic War of the Worlds radio broadcast in 1938.
If you're planning a business trip to Morro Bay, you'll find the perfect blend of elegance, comfort, and peaceful atmosphere at Ascot Suites. We have everything our guests need for a relaxing stay, from cozy fireplaces and deep jetted tubs to balconies featuring views of the bay. Our wide array of amenities include a fitness center, mini-refrigerators, coffee and tea service, and flat-screen televisions. To reserve a room at our premier Morro Bay hotel, call us today at 800-887-6454.