Ideas on How to Celebrate Thanksgiving 2022 Weekend in Morro Bay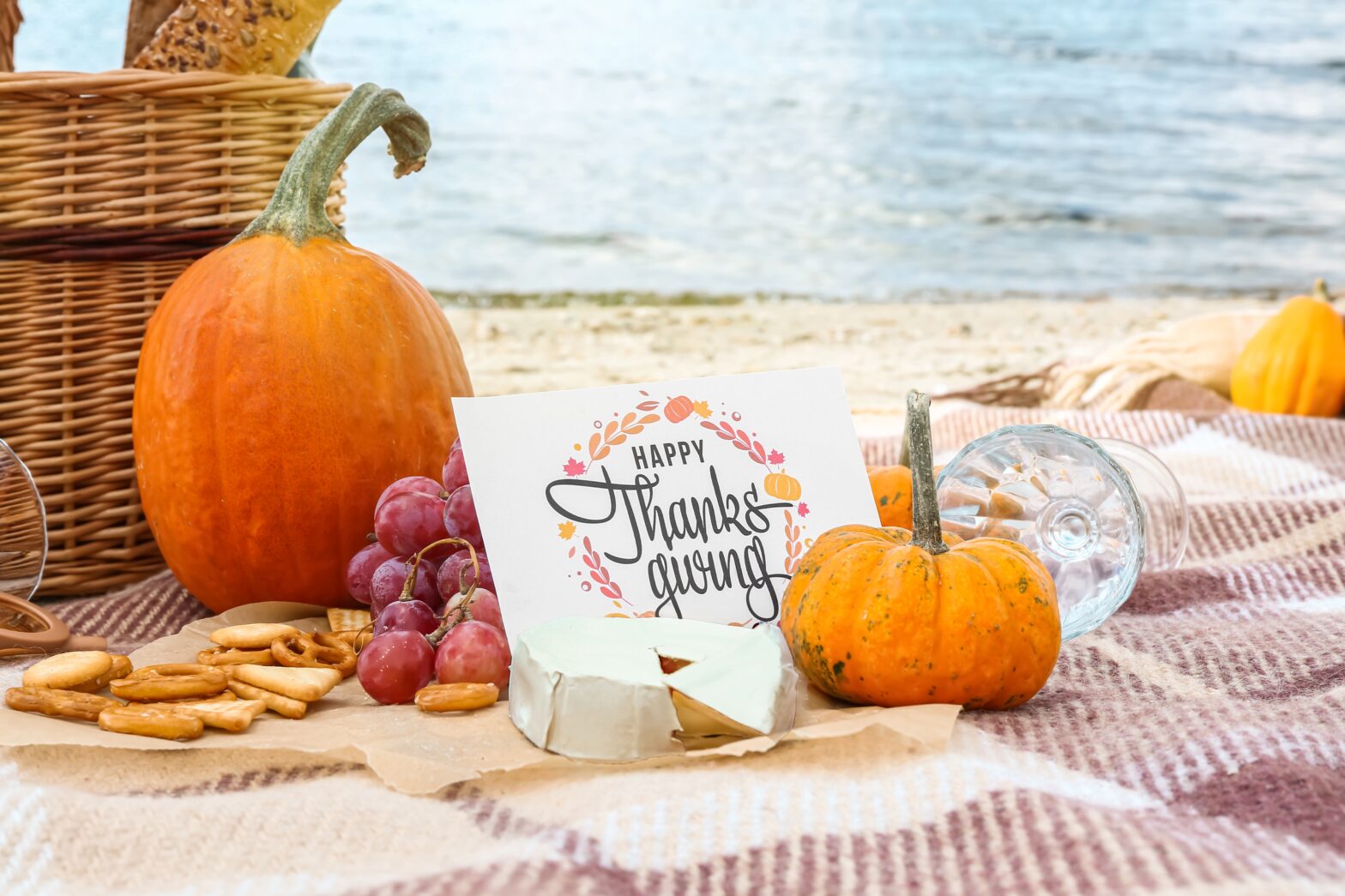 Unwind and relax this Thanksgiving 2022 and head to Morro Bay. The California Central Coast, in general, is a dream destination on the west coast, but what makes this seaside city such a great place for a vacation is its charming atmosphere and friendly locals.
What better way to spend thanksgiving day than to find both solace and adventure in Morro Bay's quaint streets or on its beautiful coast with a ton of water sports to keep you entertained? Take advantage of the long holiday weekend and set out on a trip with your loved ones. Here are some of the best ways to spend Thanksgiving weekend in Morro Bay:
Winter Faire & Juried Craft Show
Find the perfect holiday gift for your loved ones at the Annual Winter Faire & Juried Craft Show at the Art Center Morro Bay — a 2-minute walk from Ascot Suites. The show will run from November 10 to December 31, 2022. So, if you're in Morro Bay on Thanksgiving weekend, make sure to stop by and shop! Presented by the Art Center Morro Bay, the exhibition offers a wide array of exceptional arts and crafts made from different artistic mediums. Keep your eye on some of Central Coasts' finest paintings, photo prints, sculptures, pottery, jewelry, and more!
Cambria Christmas Market
Christmas starts right after Thanksgiving at Cambria. Just 25 minutes from Morro Bay, visit the Cambria Christmas Market beginning November 25 to December 23. Featuring over 2 million twinkling Christmas lights, a full artisan vendors market, train rides, live music, food and drinks, fire pits, and more, turn your thanksgiving holiday into a magical Christmas getaway. Tickets are already on sale so get yours now at the event's website. Admission prices start at $15 to $25 for visitors aged 6 and above, depending on the day. All children from 5 and under can come in for free. Gates open at 5pm and close at 8:30pm.
Picnic at Tidelands Park
Pack those turkey sandwiches and any leftovers you have from your Thanksgiving dinner, or get a takeaway from Morro Bay's best restaurants and head south of the Embarcadero to Tidelands Park. Bring your family and friends or just your significant other for a picnic by the bay, and watch boat traffic or sea otters playing by the water with the Morro Rock in the distance. The picnic area has a grilling area, so if you fancy BBQ, you can! There's also a sandy Pirate Park for the kids to enjoy and plenty of parking spaces around the area. It's a nice way to spend Black Friday — away from the busy shops.
Shop at Main Street Market
Spend Thanksgiving 2022 weekend supporting local businesses at Morro Bay's Main Street market. Get your souvenirs and start your Christmas shopping at this Certified Farmers' Market held every Saturday from 2:30pm to 5:30pm, all year round. Located at the intersection of Main St. and Morro Bay Boulevard, the market features produce and products from local farmers, small batch purveyors, and bakers; handmade crafts and arts by local artisans; sumptuous eats by local foodmakers; gifts, trinkets, and more! This is a great opportunity to interact with locals and support local businesses and artisans while also having fun and taking in everything the town has to offer.
Go for a Sunset Surf Session
While kayaking and paddleboarding are great exercises and relaxing, take your love for the ocean to a new level and try surfing if you still haven't. For beginners, drive to Cayucos Pier, just 12 minutes from Morro Bay, and learn how to surf in white wash with rugged coastlines in view. If you're a decent surfer on a shortboard, head to Morro Rock for a fun sunset surf session with plenty of clean lefts and occasional rights. You can also paddle out to Morro Strand. The paddling is hard work, but you get to enjoy less crowd and good waves. There's something about sunset surf sessions that makes you feel like the world is alright. It's a great place to ponder and think about all the things you're grateful for — in the middle of the ocean, with gorgeous hues of yellow, orange, and pink painting the sky. It's magnificent.
Community Thanksgiving Dinner
Each year, the Morro Bay community, with the help of volunteers, hosts a community thanksgiving dinner at the Morro Bay Community Center. This year, catch the festivity on Nov 24 from 1pm-3pm. Everyone can come for a free meal and celebrate thanksgiving with the local residents and visitors alike. Join in the fun and give back to others by volunteering to either serve, cook, clean up, or help facilitate the event. Call the Morro Bay Seniors at 805-772-4421 if you want to sign up and volunteer.
__________________________________________________________________________________________________________________
The town has lots to be thankful for, including its rich wildlife and beautiful scenery. Enjoy these and more when you come to visit us this Thanksgiving 2022. Just a block from the Embarcadero, stay at Ascot Suites for a fun thanksgiving holiday with your loved ones. Our comfortable rooms feature deep jetted tubs, fireplaces, and other amenities to ensure a relaxing and enjoyable stay in Morro Bay.  Stay with us and consider us your home away from home. Please call us at 800-887-6454 or click the button below to make your hotel reservation.