How Can I Get the Most Out of the Time I Spend in Morro Bay?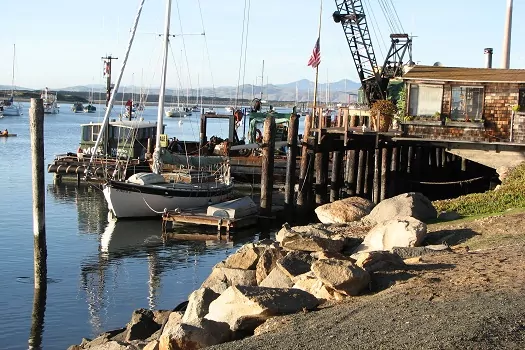 Sometimes referred to as the "Gibraltar of the Pacific" because of its abundance of natural beauty, Morro Bay is a coastal paradise with much to do, see, taste, explore, and enjoy. If you'll be coming to Morro Bay soon, you'll absolutely want to make the most of your time here, especially if you'll be a first-time visitor. Here are some tips to consider to make your visit to Morro Bay one you'll fondly remember.
Consider a Visit during Summer Shoulder Seasons
Summer is a popular time to visit this area, so some recreational areas like the Morro Bay State Park Campground can get a bit crowded. Consider visiting during mid-spring just prior to summer, later in the summer, or early in the fall if you prefer smaller crowds in certain areas.
Start with "The Rock" & Explore Other Natural Attractions
You simply can't come to Morro Bay without seeing the ancient volcanic remnant known locally as "The Rock." Book a room at a nearby Morro Bay hotel and make the most of your time here by exploring other equally impressive natural attractions after you marvel at the incredible Morro Rock. Options for your consideration include:
• Morro Bay National Estuary – Lined with bayfront trails, this federally protected wildlife haven has convenient trails you can walk along to view the natural wonders here.
• Morro Strand State Beach – Extending from Morro Rock, this is where you'll see sand dunes, wetlands, and other natural beauty in a quieter setting.
• El Moro Elfin Forest – Located about 3 miles from the Morro Bay State Park Campground, this unique forest is home to smaller California live oaks.
• Estero Bluffs State Park – About 10 miles from Morro Bay and featuring an abundance of wildlife, this park is named for the large bluffs that overlook the ocean.
Book a Harbor/Boat Tour
Another way to get an excellent view of Morro Bay's natural wonders is by booking a harbor or boat tour before you arrive. You may prefer this option, since you'll be able to see many of the area's water-adjacent features in a more casual and relaxed way. Booking before you get here also gives you more flexibility with tour dates and times.
Don't Overlook Things to Do on Dry Land
When you're not enjoying water-based activities or getting in touch with nature in Morro Bay, make the most of your time here by discovering some of the varied land-based options in this area. In addition to many top-rated local restaurants found along The Embarcadero, Morro Bay's main thoroughfare, this list includes:
• Art Center Morro Bay and other galleries filled with local works of art
• The Bay Theatre for times when you might prefer to watch a movie in comfort
• Beads by the Bay and other uniquely delightful local shops
Consider Day Trip Options
Lastly, treat yourself to a more well-rounded Morro Bay visit by considering day trip possibilities. You may be surprised at how many nearby things you can enjoy while making Morro Bay your base. Possibilities include:
• Hearst Castle, a popular point of interest about 40 minutes away
• The Charles Paddock Zoo and Happy Acres Family Farm if you prefer to visit family-friendly attractions nearby
• San Luis Obispo, Grover Beach, Pismo Beach, Santa Maria, and other nearby cities accessible from Morro Bay
When you're planning your trip to Morro Bay, make sure to reserve a room or suite at Ascot Suites, one of the most comfortable and ideally located hotels in Morro Bay. The elegant English-style décor of our rooms welcomes guests for any occasion, whether it's a romantic getaway or a family vacation. Relax and enjoy the coastal breeze on our tranquil rooftop sundeck with stunning views of Morro Bay and Morro Rock, snuggle up in front of your fireplace, lounge the day away on your balcony, or enjoy a long soak in your deep jetted tub. To find out more about our exceptional accommodations and reserve your room, call us today at 800-887-6454.