How to Have a Fun-Filled Vacation in Morro Bay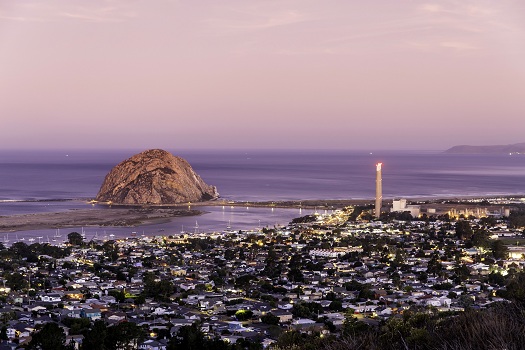 It's no secret Morro Bay is a travelers' paradise nestled in San Luis Obispo County. If you're already sold on paying a visit to this picture-perfect seaside fishing village, the next thing to do is focus on all the fun waiting to be had here. To help you increase your fun level while in Morro Bay, we offer tips below for your consideration.
Do Some Inland Exploring
Of course, you can't come to Morro Bay without taking a gander at Morro Rock, a volcanic remnant that's Morro Bay's most distinctive landmark. Water-based activities that include boating, kayaking, and surfing are equally popular here, but there are just as many things to enjoy further inland in Morro Bay, with possibilities including:
• Picking up unique works of art at Fiona Bleu Gallery, David J Rogers Fine Art Studio Gallery, or other local galleries
• Visiting community parks like Del Mar Park to toss horseshoes, play some basketball, or have a picnic
• Picking up some baked treats, local crafts, and other goodies at the Main Street Market
• Getting active with a day of fun at the Morro Bay Bike Park
Rent a Surrey for the Day
Get the full Morro Bay experience by opting for open-air forms of transportation when you do your casual sightseeing and exploring. A more unique way to do this is to rent a surrey for the day. These four-wheeled carriages can easily fit up to four people, and you'll still be sheltered from the sun as you ride.
Consider a Day of Golf
While you may not immediately think of Morro Bay as a popular spot for golf, the city is home to a truly impressive course. The adjacent wildlife sanctuary and recreational boat harbor provide a scenic backdrop that can make your game even more memorable. After spending a fun day on the links, you'll be ready to return to your hotel in Morro Bay for some rest and relaxation.
Take a Self-Guided Mural Tour
A truly unique and fun way to get to know more about Morro Bay is to take a self-guided mural tour during your visit. All you'll need to do is download a Morro Bay Mural Mile map. You'll then be all set to make your way through Morro Bay's downtown and waterfront areas with a tour that includes murals depicting the area's history and natural features.
Ask Locals for Food Recommendations
There's something to be said for online food recommendations as you check things out while preparing for a visit to Morro Bay. However, you just might be treated to something even more pleasing to your palate if you ask locals for suggestions while you're here. Recommendations might include any of the following local eateries:
• Dorn's Breakers Café for fresh local seafood
• Windows on the Water for a more intimate dining experience
• Siren Rhythm & Booze for a casual dining experience that includes live music
Get Up Close & Personal with Marine Life
Elephant seals, starfish, sea otters, and hundreds of fish species are among the many types of marine life in Morro Bay. Make your visit here more fun by finding creative ways to explore these marine wonders. For instance, Sub Sea Tours provides cruises that will put you face-to-face with many of these delightful creatures. You're also welcome to visit the Morro Bay Estuary if you prefer to see marine life from dry land.
When you're planning your fun trip to Morro Bay, make sure to reserve a room or suite at Ascot Suites, one of the most comfortable, charming hotels in Morro Bay. Our peaceful rooftop sundeck offers stunning views of Morro Bay and Morro Rock, and you can snuggle up in front of your fireplace, lounge the day away on your balcony, or enjoy a long soak in your deep jetted tub. To find out more about our exceptional accommodations and reserve your room, call us today at 800-887-6454.