Top Places for Nighttime Eating in Morro Bay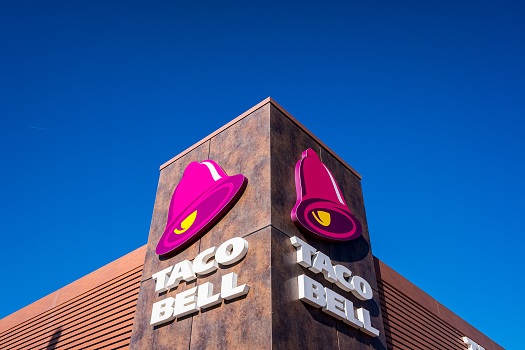 Morro Bay, the city sometimes referred to as the Gibraltar of the Pacific, has much to offer, from gorgeous views to nearly limitless possibilities with activities. It's also a coastal city that's still active even when the sun goes down. If you have plans to visit Morro Bay soon and there's the possibility of having later-day cravings for something to eat, keep reading to find local recommendations for your consideration, offered by the friendly staff from Ascot Suites, a charming boutique hotel Morro Bay visitors return to again and again.
The Siren
Make your way to Morro Bay's downtown area later at night and stop by The Siren. This is where you'll be rewarded with an impressive mix of spirits with a tasty menu that includes everything from tacos and sliders to BBQ sandwiches. What's more, the place is open daily until at least 1 a.m. and until 2 a.m. on Fridays and Saturdays.
The Libertine Pub
If you prefer a low-key later-night treat, check out this waterfront pub and brewery on Morro Bay's main thoroughfare. Specialties include local seafood and house ales. Friday and Saturday are the late nights here, when you can stop by until 10 p.m.
House of JuJu by the Bay
Ask for the house tartar sauce if you opt for a later-evening meal here. As is the case with many other local eateries, late nights here are on Fridays and Saturdays, when House of JuJu by the Bay remains open until 9:30 p.m.
Taco Temple Morro Bay
Since many Morro Bay places are just opening again for dine-in options, later hours aren't as late as they may have been before in some locations. But what you can do is stop by this popular local taco place until 9 p.m. to stock up on supplies for later-night activities while here.
Informal menu selections can also be picked up for later-night consumption until 9 p.m. locally at:
• Tognazzini's Dockside Restaurant
• Dutchman's Seafood House
• Rose's Bar and Grill
• Port House
Taco Bell
Speaking of tacos, Taco Bell is also a favorite spot for late-night cravings. The location on Main Street in Morro Bay stays open until midnight, except on Fridays and Saturdays, when you're welcome to stop by here until 1 a.m. Other fast-food destinations where you can grab a late-night bite include:
• Domino's Pizza—open until midnight
• In-N-Out Burger in nearby Atascadero, CA—open until 1 a.m.
• Denny's in nearby San Luis Obispo, CA—open until 12 a.m. Thursday through Sunday
Tonita's Mexican Food
For a really late-night treat in the Morro Bay area, steer your way toward San Luis Obispo. At 1024 Nipomo Street, you'll find this popular local eatery and have a comfortable place where you can sit down and enjoy your order until 3 a.m. on Thursdays, Fridays, and Saturdays.
No matter what kind of dining experience you're looking for, you're sure to find the ideal restaurant in Morro Bay. Stay for a few days and enjoy the elegance, comfort, and laid-back atmosphere at Ascot Suites. Visitors who are looking for premier hotels in Morro Bay will love our relaxed charm, and we're within walking distance of a wide array of restaurants, shops, galleries, and entertainment. From rooms with cozy fireplaces and balconies featuring views of the bay to the rooftop sun deck overlooking Morro Rock, we can provide you with the perfect seaside escape. Call us today at 800-887-6454 to make your reservation.