Top Morro Bay Bars Visitors Shouldn't Miss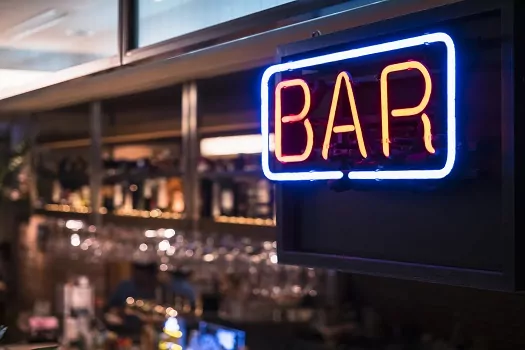 Things are fairly casual and relaxing in the waterfront city of Morro Bay, so it should come as no surprise that one of the ways to make your visit here more enjoyable is to check out local bars. Many are found on the city's main thoroughfare, the Embarcadero, and others aren't too far from this area. Keep reading to find out more about bars you're welcome to check out while in Morro Bay, recommended by the friendly staff from Ascot Suites, a charming boutique hotel Morro Bay visitors love for its exceptional comfort and relaxing elegance.
The Libertine Pub
A low-key waterfront pub and brewery, The Libertine Pub is a popular local haunt thanks to its original brews. In addition to house ales and cocktails, you're also welcome to enjoy quarter-pound burgers, seafood delights, and other featured menu items.
Location: 801 Embarcadero
The Siren
While fairly new to Morro Bay, The Siren comes highly recommended. It's a lively place with a decent selection of beers and other adult beverages as well as some tasty menu items. It's also a live music venue that hosts local artists and national touring acts. Happy hour is from noon to 6 p.m. Monday through Friday, so that's another plus!
Location: 900 Main Street
Legends at the Old Circle Inn
A Cheers-like bar with a charming, inviting atmosphere, Legends treats patrons to nearly 400 different liquors and an assortment of drafts. Happy hour here is Sunday through Friday from 2 p.m. to 6 p.m. There's also an attached location called Sabetta's that serves up some highly recommended pizza.
Location: 899 Main Street
STAX Wine Bar & Bistro
The craft beers here regularly earn raves from patrons. This is also true when it comes to the impressive selection of wines offered. The cozy waterfront bar and bistro also serves crab cakes and other hearty, palate-pleasing delicacies. In addition, STAX hosts live music nights.
Location: 1099 Embarcadero
Rose's Bar & Grill
The servers at this casually elegant location are friendly and attentive. Even more importantly, the brews, local wines, and menu options at Rose's will leave you equally impressed. Salmon, clam chowder, lobster, and shrimp tacos are among the highly recommended foods served here.
Location: 725 Embarcadero
The Galley Seafood Grill & Bar
Vintage port, Cognac, and Armagnac are some of the most popular drinks offered at this island-themed location. The wines come from some of the top wine-producing regions in the world. What's more, the food features fresh seasonal ingredients and includes a robust meat, poultry, and vegetarian selection.
Location: 899 Embarcadero
Windows on the Water
The regional, French, and Mediterranean dishes served at Windows on the Water have earned well-deserved raves from both locals and visitors to the area. There's also a nice bar area here if you prefer to enjoy refreshing drinks in a more refined setting with spectacular views.
Location: 699 Embarcadero #7
The Buoy
This popular neighborhood bar has reopened in a new location, but the drinks and menu selections are still as appetizing as ever. The brews are cold and mouthwatering, and the prices are reasonable. The salmon comes highly recommended here as well.
Location: 850 Quintana Road
No matter what kind of drinks you prefer, you're sure to find several great places to satisfy your craving for delicious beverages in Morro Bay. Stay for a few days and enjoy the elegance, comfort, and laid-back atmosphere at Ascot Suites. Visitors who are looking for premier Morro Bay hotels will love our relaxed charm, and we're within walking distance of a wide array of bars, restaurants, shops, galleries, and entertainment. From rooms with cozy fireplaces and balconies featuring views of the bay to the rooftop sun deck overlooking Morro Rock, we can provide you with the perfect seaside escape. Call us today at 800-887-6454 to make your reservation.