5 Budget-Friendly Things to Do in Morro Bay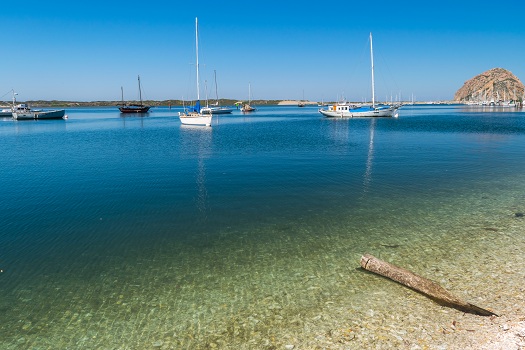 Known by younger generations as the picturesque place featured in the Disney film Finding Dory, Morro Bay is a coastal jewel with much to offer. If you prefer to make your visit a more affordable one, you can absolutely accomplish this goal and still have an amazing time to tell your friends and loved ones about when you get back home. Below, the friendly staff from Ascot Suites, a charming Morro Bay hotel visitors return to again and again, shine the spotlight on a handful of inexpensive activities to enjoy in Morro Bay.
1. Check Out Local Marine Life
The Marine Life Institute in Finding Dory is a fictional Morro Bay location. Fortunately, there are plenty of very real places throughout the area where you can see marine life during your time here—often absolutely free of charge. Some of these include:
• The dock by the Great American Fish Company
• Morro Bay National Estuary
• Morro Strand State Beach
You can also rent a kayak at reasonable rates, especially if you reserve a rental in advance of your trip. This is an inexpensive way to get a bit closer to sea lions, otters, and other living marine wonders common in the area.
2. View "The Rock" while Hanging Out at Anchor Memorial Park
A great place to affordably view Morro Bay's most iconic structure, the big volcanic remnant known locally as "The Rock," is at Anchor Memorial Park. You can also pick up some goodies locally—or at the Morro Bay Farmers' Market if you're in town when it's up and running—and have a picnic at one of the tables here.
3. Visit Local Museums & Historic Sites
Many of the local museums can be affordably enjoyed during your visit to Morro Bay. This is also true of some historic sites in the area. The Museum of Natural History and the Morro Bay Maritime Museum are among the popular options. However, if you do a little digging, you can find some more unique museums and historic sites here you'll also be glad you discovered. Some of these budget-friendly local gems include:
• Judy's Sewing & Craft Museum
• Morro Bay Skateboard Museum
• The Robert Jack House in the Jack House & Gardens in nearby San Luis Obispo
4. Have a Fantastic Hiking Experience
All you'll need is a good pair of hiking boots and a backpack stocked with affordable essentials like a reusable water bottle, a few light snacks, and a light poncho or hooded jacket in case of rain, and you'll be ready for a daytime hike while in Morro Bay. As for local hiking spots, Estero Bluffs State Park and the various trails accessible from Morro Bay State Park are among the many options to consider.
5. Go Shopping & Dining along the Embarcadero
It's fairly easy to find a wide selection of dining and shopping destinations along Morro Bay's main thoroughfare, and prices tend to be reasonable. Carousel Taffy, Skipper's Brew Coffee House, and the Shell Shop are among the many Embarcadero places fitting into the affordable category.
No matter what kind of affordable adventures you're in the mood for, you're certain to find plenty of options in Morro Bay. If you're looking for a charming place to welcome you at the end of a day of exploring, you'll love the elegance, comfort, and calming atmosphere at Ascot Suites, one of the premier hotels in Morro Bay. We're within walking distance of a wide array of locations with stunning views that will take your breath away. To learn more about our exceptional accommodations and reserve your room, call us today at 800-887-6454.